When you start planning your wedding, everyone will want to be involved, especially your parents. However, there are certain aspects of your wedding that you should absolutely NOT let your parents help with, here are five examples.
---
Choosing Your Theme
Selecting your theme is extremely personal and is not something that your parents should be involved in. Especially if both sets of parents want to be involved, you suddenly have a lot of opinions floating around the room because everyone has a different idea of what the perfect wedding looks like. When selecting your theme, you want to focus on something that means a lot to you as a couple and you can loop your parents in after.
Seating Arrangements
Putting together a seating chart is one of the hardest parts of planning a wedding, and the last thing you need is your parents looking over your shoulder and offering their opinion on who should sit where.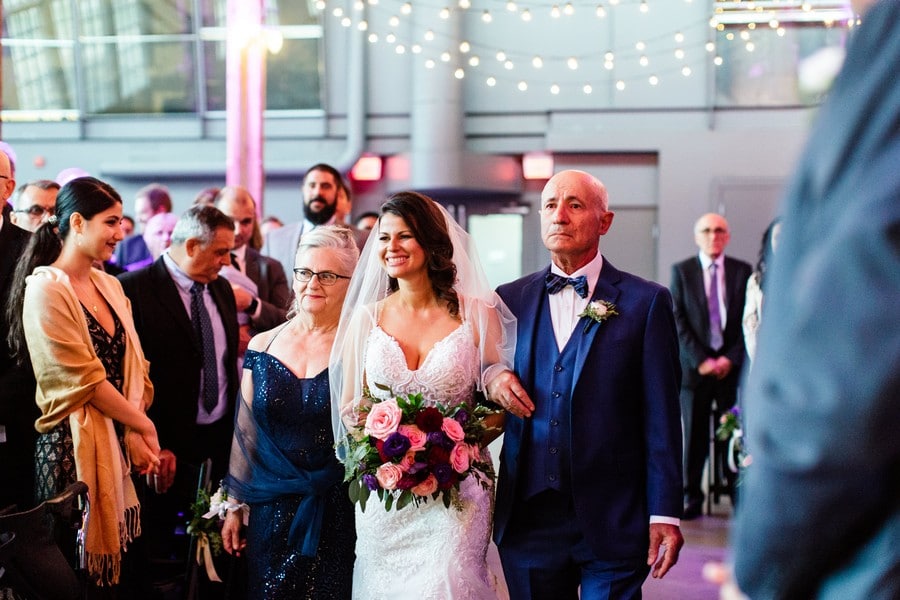 Photo Courtesy of Oak & Myrrh Photography
Guest List
At the end of the day, your wedding is yours and no one else's. This is why you need to set boundaries early on. This is especially true when it comes to your guest list. Your parents will be very loud on who they think you should invite, and their lists can get very long. The best way to handle this is to let your parents know that you are only going to invite who you want the be at your wedding.
Honeymoon
Your honeymoon is another area that your parents should not be helping you plan. Let's be honest, things can awkward really fast if you and your partner want a slow, sexy honeymoon and you ask your parents to help you find a resort. The last thing you want is to have your parents picturing you and your new spouse doing all the sexy things that couples do on honeymoons. Give them a different task.
You May Also Be Interested In
Your First Dance
Another incredibly personal aspect of your wedding is choosing your first dance song. This song will be something that means a lot to you both as a couple and the planning should be left up to the two of you, not your parents.
---
It is wonderful to have parents that want to help with planning your wedding, but there are just some things that should be left up to you and your partner. Give your parents other special tasks, like sourcing florals, or helping with catering and they will be happy to be involved.