In the past year, we have seen a drastic reduction in the size of wedding guest lists, not only due to COVID-19, but smaller, more intimate weddings are becoming more popular. As such, you may find that your wedding invites no longer come with a plus one attached. Attending a wedding alone can be intimidating, especially if it's your first time. Your best bet is to relax, be yourself, and most importantly have fun! Here are 5 tips that might help you feel a little bit more comfortable in going to the wedding solo.
#1. Dress for success:
Make sure that the outfit you choose is one that makes you feel your best and isn't going to make you feel self-conscious. Make sure you wear something that you can trust to stay in place all night and that you don't need to rely on a date to do up if you have to use the washroom! Most importantly, choose an outfit that reflects your personality and makes you feel amazing.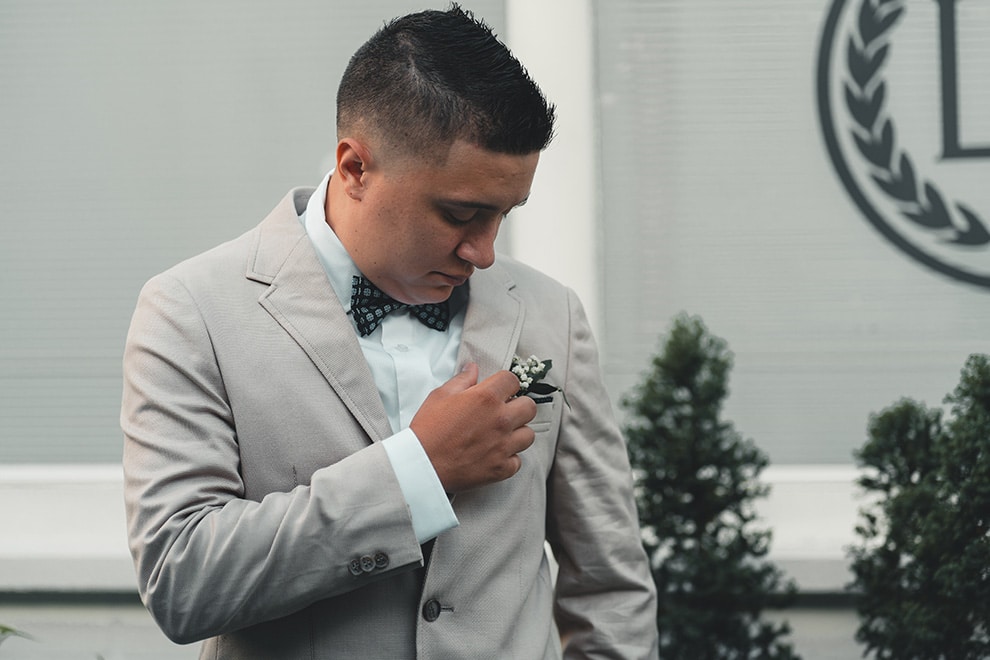 #2. Make new friends:
Now is not the time to shrink into a corner, especially if you are at a more intimate event. Before the wedding, ask your friends who else is going to be attending solo, and if you'd get along with them. Be sure to introduce yourself and ask how they know the couple. If all goes well, you can offer to buy them a drink– an open bar pun that never goes out of style!
#3. Have an exit plan:
If you are dreading attending the wedding alone, don't run as soon as the ceremony is over. Promise yourself to at least stay for dinner, and if you still aren't having fun, you have permission to leave.

You May Also Be Interested In
#4. Don't get too sloppy:
It can be tempting to try and calm your nerves with a glass of bubbly or two– but be careful to not get too sloppy! Being able to hold a conversation with your new friends is important if you want to have fond memories of your friend's wedding! Be sure to alternate with water and enjoy yourself!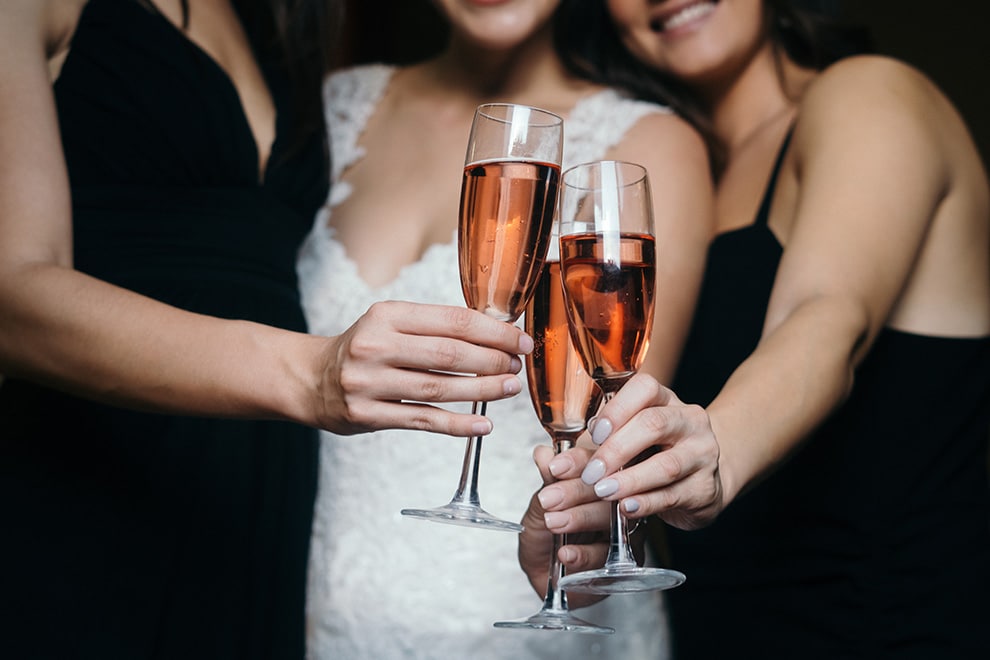 #5. Put your phone down:
While it's easy to simply sit on your phone all night and not make any eye contact, we suggest doing exactly the opposite! Having our phones out and open automatically puts up barriers for anyone hoping to make conversation and reduces any chance of making new friends! Make sure to pull your phone out to follow your new friends on Instagram and to snap a selfie!
BONUS: Be safe: Even if you are comfortable being out and about by yourself, it is important to remember to be safe. Make sure a friend or someone in your family knows where you are and when you can expect to be home. Send them the information of your Uber driver, and always be sure to check that the license plate matches your app!