We have all been to a wedding with a boring cocktail hour… or worse, no cocktail hour at all. Generally, there will be sometime in between the ceremony and the reception. This allows for family photos and for your guests to mingle before dinner. While some people think that cocktail hour takes care of itself, you really should take some time to think about how your guests will entertain themselves while you're busy doing other things. Here are some fun ways to spruce up your cocktail hour!
---
1. Giant lawn games: Who doesn't want to play giant Jenga? Giant lawn games are a great way to keep people entertained and it's something that they will remember that sets your wedding apart from the generic ones.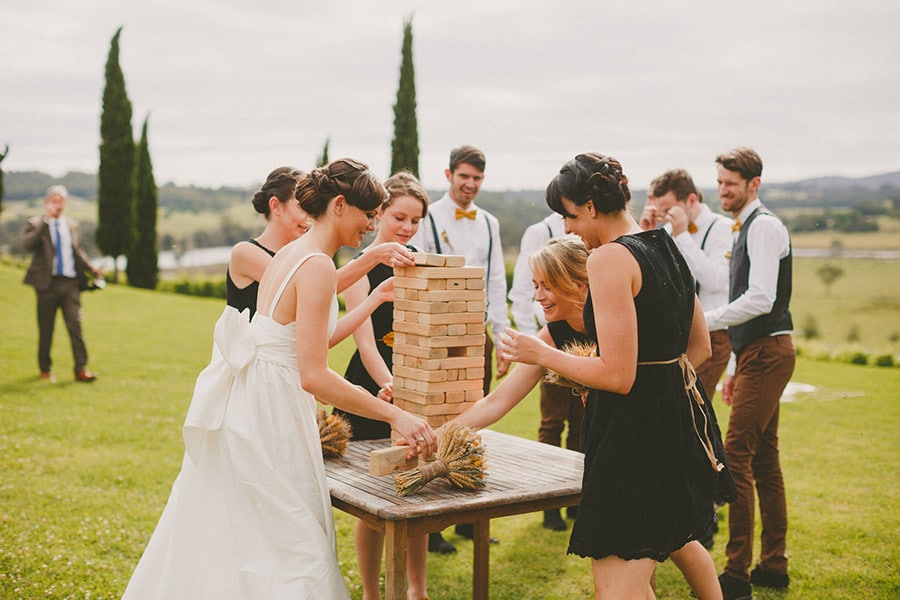 Photo Courtesy of Henry Paul Photography
2. 'Build your Own _______': It's always a good idea to have food during cocktail hour. Give your guests an experience they won't forget by letting them build their own taco; or poutine, or cake, or popcorn… the possibilities are endless!
3. Live music: Nothing brings an event alive quite like the sound of acoustic music. Allow your guests to relax and chat while being serenaded by an acoustic guitar.
4. Photo booth or backdrop: Hire a photo booth to come during your cocktail hour and allow guest to dress up and have some fun! Photo booth not in the budget? Create a fun backdrop, grab some props and have guests take their own photos! (Make sure they hashtag it with your signature wedding hashtag!)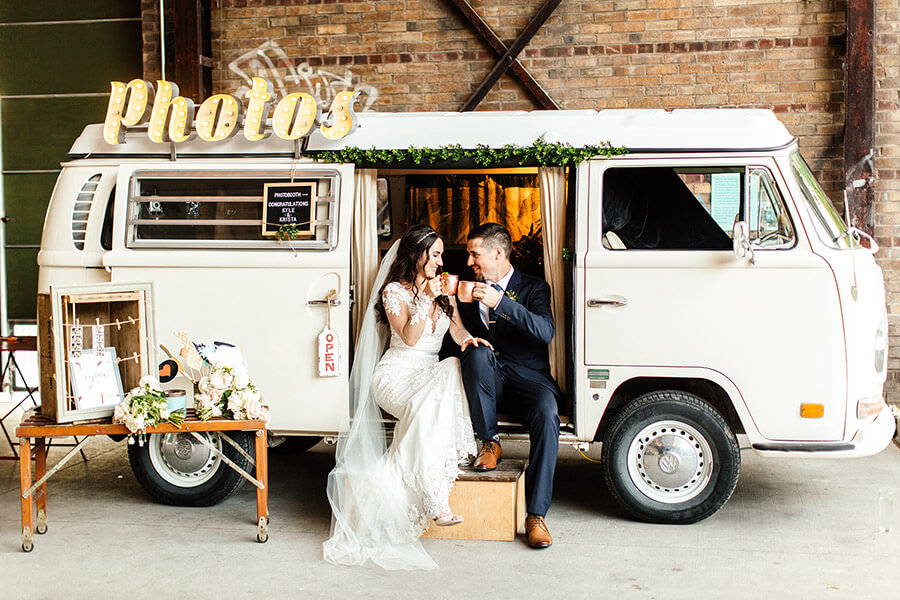 Photo Courtesy of Oak & Myrrh Photography
5. Ice cream truck or gourmet snow cones: For those hot summer weddings, let your guests cool down by hiring an ice cream truck to swing by and serve your guests a tasty treat. If you want to really get fancy, get snow cones flavoured with organic flavours like Lavender-lemon.
6. Roast some mallows: Show your guests S'more love and let them roast their own marshmallows. You can do this if your venue has a fire pit, or, have your caterer set up fire stations for your guests to use.
7. Have a picnic: One of the best things about summer is having a picnic with your favourite people, and what better time to picnic than at a wedding?! Provide blankets and umbrellas and let your guests kick off their shoes and enjoy the nice weather!
You May Also Be Interested In
As you can see, your cocktail hour doesn't have to be boring! It's another chance for you to show your guests some love and say 'Thanks' to them for sharing your special day.