When you're planning a wedding, it is important to acknowledge the people in your life who are important and who have impacted your relationship, including your bridal party and family. However, with all the hustle and bustle of your wedding day, make sure you take a moment, or several moments, to honour your parents and make them feel special!
While many brides will wear their mother's wedding dress or include their parents wedding photos in their day, here are some unique and beautiful ways to honour your parents on your wedding day.
---
1. Have them both walk you down the aisle: While traditionally, it is the father of the bride who walks her down the aisle, it can be a really lovely moment for you to spend with your parents if they both walk you down towards your soon-to-be spouse.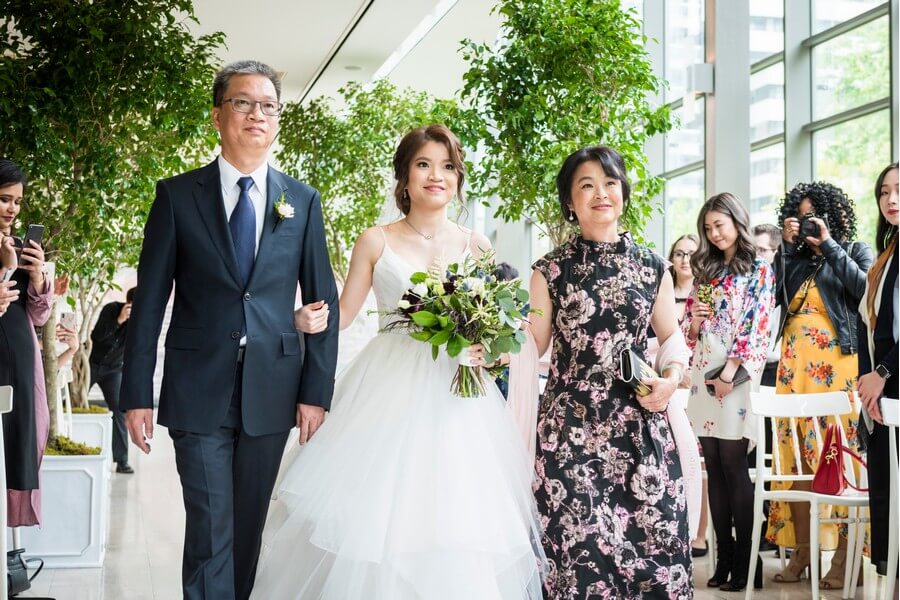 Photo Courtesy of Ikonica Images
2. Have your mom or dad be your witness: Normally, the MOH and best man would be the ones to sign the marriage license – but think of how nice it will be to look back and see your mom or dad's signature on the most important document of your relationship.
3. Give them a dance all their own: Rather than having a father-daughter dance or a mother-son dance, why not have a 'parent dance' and allow your parents and your in-laws to be featured and get to share a little moment to themselves. This will also make for great pictures.

4. Involve them in your ceremony: There are countless ways to include your parents in your ceremony that will make them feel special and loved. For example: A sand ceremony or candle lighting that represents your two families coming together.
You May Also Be Interested In
5. Have a family table: Skip the traditional head table and opt to have dinner with your parents. You'll get to spend time with them, and you'll get to share your first meal as a big family together.
6. Give them a sentimental card/gift: Write them a heart-felt card and/or get them a sentimental gift telling them how much they mean to you. It's the little things that can really mean the most!
7. Reserve their seats at the ceremony: Even though at weddings it seems to be common sense that the front row is reserved for the immediate family, using 'reserved' signs for you parents' seats in particular will help them feel like extra-special guests of honour!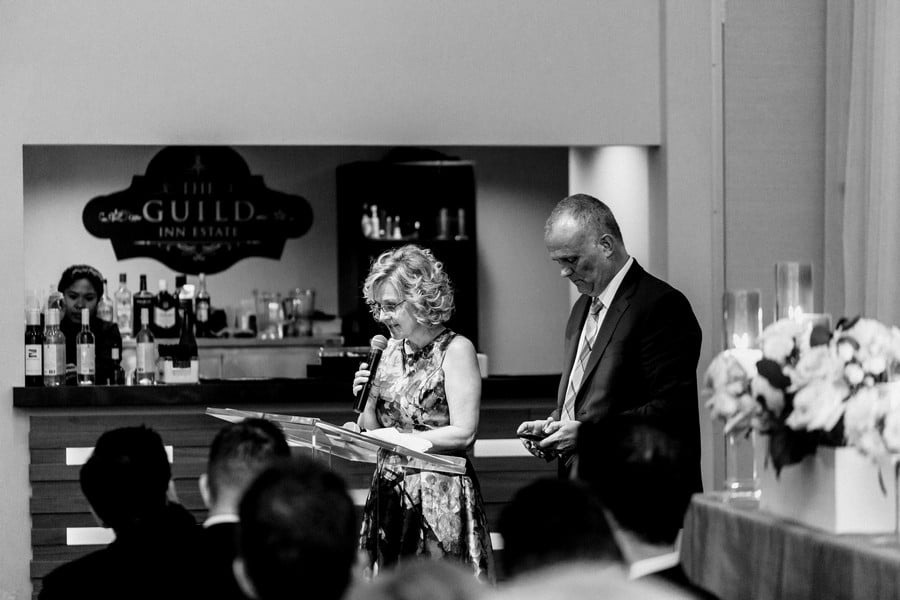 Photo Courtesy of Oak & Myrrh Photography
BONUS: Have your parents read their own wedding vows during your ceremony: Allow them to pass on their wisdom and remind themselves why they fell in love in the first place! Plus, it's always fun to see what good traits got passed down to your new spouse!
---
Making your parents feel special on your wedding day goes a long way in thanking them for everything they have done for you throughout your life and relationship – and it is something meaningful they will remember forever.