It's easy to picture your perfect wedding day, from the weather to your dress and everything in between. Unfortunately, the weddings we see in movies don't prepare us for the actual realities of the big day. Here are 9, kind of weird, but also very true things that no one tells you about your wedding day.
---
1. You won't eat:
Between hugging and kissing a million people, taking photos and trying to make sure that everyone is having a good time – there is a good chance you won't get to try those canapes you spent months picking out.
2. You might not get drunk:
Put it this way, you're going to be up early and will be on the go all day. It is likely that by the time dinner time comes around, you're going to want to drink more water than wine. Don't worry, from mimosas in the morning to the final send off, you can maintain a good buzz.
3. You will hyper focus on weird things:
Most brides say they remember focusing on seemingly random things rather than bigger issues that will arise. One bride said rather than worrying that her groom was going to show up, she actually had a fit over making sure the groomsmen all had their bouts in the right button-holes.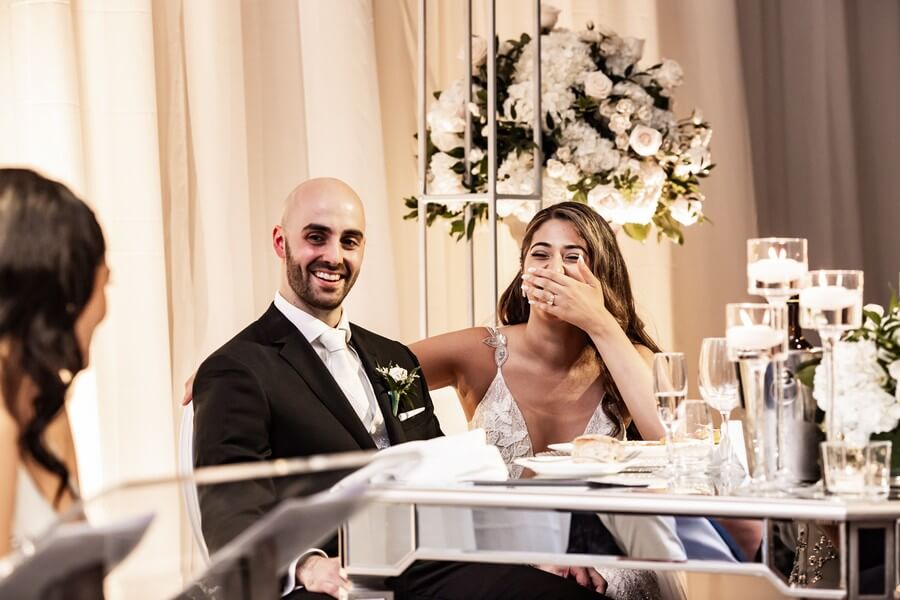 Photo Courtesy of Carly Buma Photography
4. Something will go wrong:
You've probably heard this before, but it's true! Nothing will go perfectly as planned so get ready to roll with the punches on the day. Remember to have fun and not worry too much!
5. You will never receive more compliments:
On your wedding day, you could show up in a paper bag and people would still fawn over you like you are the only person who has ever gotten married, ever. It can be a little unnerving when you leave the house after your honeymoon and aren't immediately greeted by hordes of people telling you how beautiful you are.
6. Your relationship will feel pretty much the same:
Some people expect a monumental shift to happen as soon as they sign the papers, but in reality, your relationship won't feel much different. Which might be good since you're choosing to marry your partner for a reason!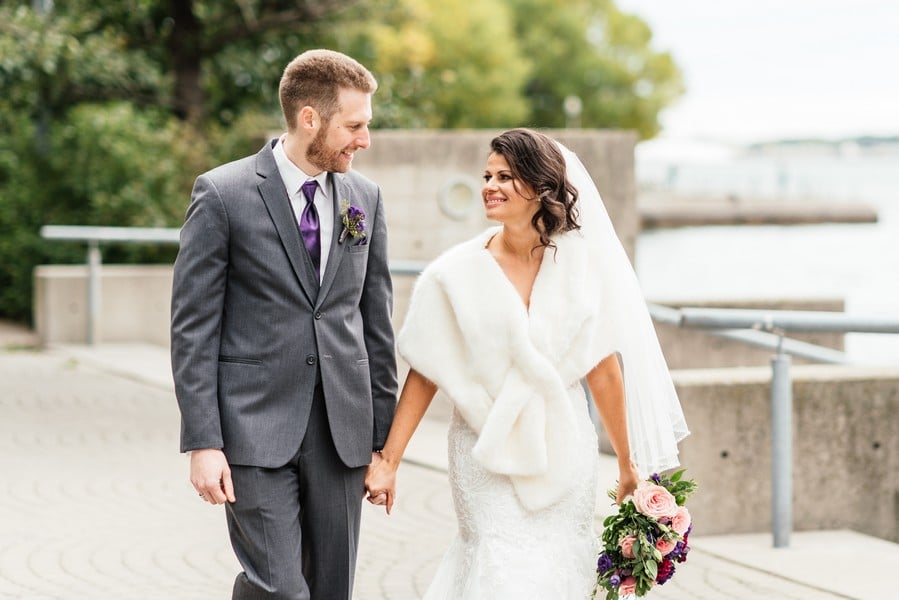 Photo Courtesy of Oak & Myrrh Photography
7. Peeing in a wedding dress is hard:
Be prepared to get creative if you have to go to the bathroom. Especially if you have a big ball gown, but even if you don't, it is important to have a game plan when it comes to peeing in your wedding dress. Appoint a trusted friend to help hold your dress to make sure it doesn't get dirty. Bonus, if you have a big dress, face backwards on the toilet to help protect your train.
8. You will be weirdly sweaty at some point:
There is no avoiding this one. Between the stress, excitement and running around, there will come a point on your wedding day that you get weirdly sweaty. Not to worry! Make sure you have some paper towel and extra deodorant on hand.
9. Your dress is going to get dirty:
Your. Dress. Will. Get. Dirty. Sorry, but it's true. Make sure you take the majority of your posed pictures early in the day so that once dinner arrives and the drinks start flowing you won't be devastated if something ends up on your dress.
You May Also Be Interested In
*BONUS* You might not consummate your relationship:
The wedding day is a very long day and some couples confess that by the end of the day the only thing they wanted to do was take off their shoes and go to sleep. Coupled with some other 'fun' monthly occurrences that might pop up, this step might have to wait a few days!