A crucial aspect of planning your wedding is deciding whether to have an open bar or a cash bar. Many wedding experts will tell you that, asking guests to pay for their drinks is a massive faux pas, however, depending on your circumstances, a cash bar can be a good solution.
---
Open Bar
Pro:
It keeps your guests happy: Chances are a few of your guests are already anticipating letting loose at your wedding. By taking care of their bar tab, your guests will definitely love you for it and they will enjoy being able to have a night out without the major tab.
Con:
It can get pricey: The downfall of an open bar can be the price tag. Open bar packages can be expensive, particularly if you're looking to serve premium liquor, or champagne. Furthermore, If your venue doesn't offer a per person price for the open bar, you may have to pay per drink and unfortunately this means that you can't budget exactly how much you will need for your bar.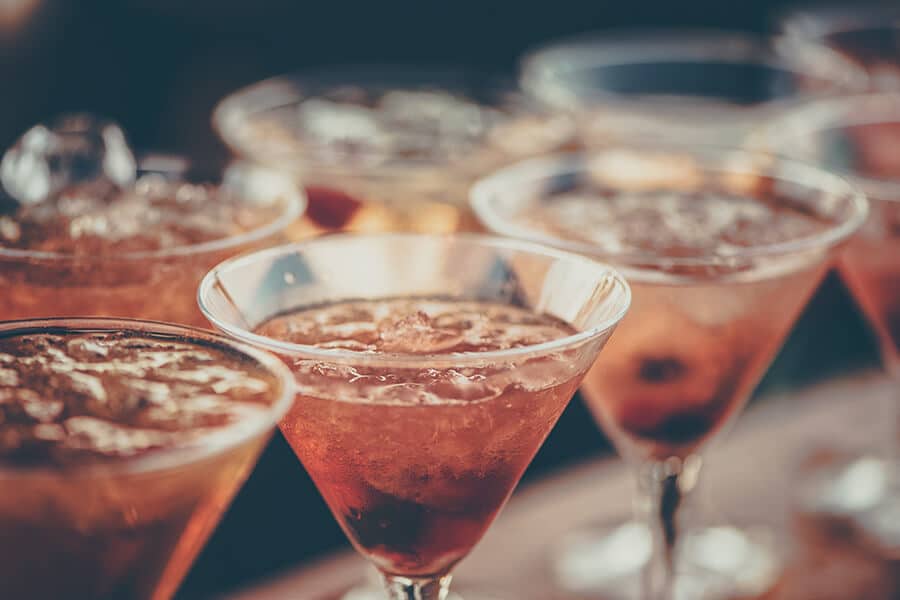 Cash Bar
Pro:
You could save a lot of money: Because you won't be paying for your everyone's drinks you'll be able to put that money toward different parts of your wedding, like a photo booth. By eliminating the open bar and having guests pay for their own drinks, you are able to save money and perhaps put your savings towards something more important to you.
Con:
Your guests might be offended: Depending on your family background and the social norms of where you live, your guests might be expecting an open bar. If this is the case, be prepared for some of your guests to be offended by your choice to not have an open bar.
You May Also Be Interested In
The Compromise: Limited Bar
Limited bar service is where your guests are only offered specific types of drinks. Usually a few types of beer, a red and a white wine and maybe a couple signature cocktails – this is a good middle ground if you want to save some cash but also not make your guests pay for their booze.
Whatever you decide on, we always suggest making it clear to your guests what option you have decided to go with if it strays from the norm. For instance, if most people getting married in your social circles opt for an open bar but you decide on a cash bar, make sure your guests know ahead of time so they can plan accordingly. If your guests aren't sure of the difference between what is an open bar or a cash bar, make sure you educate them so there would be no surprises. Also make sure there are plenty of non-alcoholic options to keep everyone hydrated!