This past weekend, Credit Valley Golf and Country Club hosted its very first wedding open house and what a fantastic open house it was! With the help of some of its preferred vendors, the venue invited a slew of newly engaged couples to drop by and check out their stunning newly renovated ballroom and taste some delectable cuisine courtesy of their in-house chef David Chrystian. Fun Fact: David Chrystian was also a contestant on Top Chef Canada!
As we walked up to the club house, we couldn't help but admire the beautiful surroundings – even in this (very) early spring weather, the grounds were perfectly manicured and entirely welcoming. Once inside, we were ushered into the Ballroom, complete with exposed wood ceilings and panoramic views of the picturesque outdoors. Stepping outside, we were also able to check out the patio overlooking the beautiful course. While taking in the view, we couldn't help but think what a perfect setting this would be for a warm, evening cocktail reception during the summer.
Back inside, we continued our tour of the space. I found myself admiring the different table linens (courtesy of Affair Tent & Event Rentals) and decor options courtesy of the talented team at I Do Weddings and Decor. As someone who recently got married, I know how overwhelming it can be having to decide everything from the chairs, to the place settings, to the table linens, to the flowers, to the decor and everything in between, so I loved that the venue showcased multiple options for couples looking for some help visualizing their dream day.
A big thanks to Margaret at Avenue Photo for capturing all the details so we could share this lovely afternoon with you!
Vendors Featured in this Article
Adorned with a beautiful blush-and-cream floral table runner, this stunning head table was designed by the lovely Krista from KJ & Co.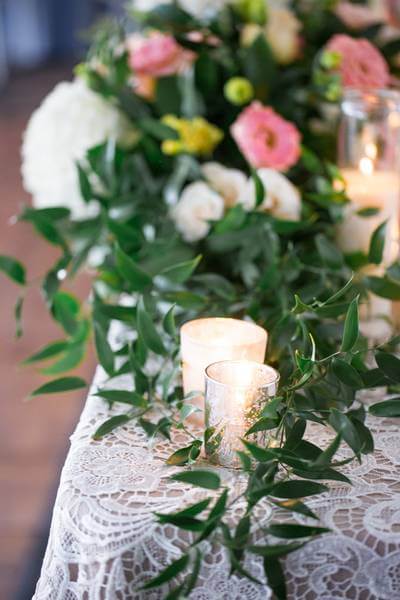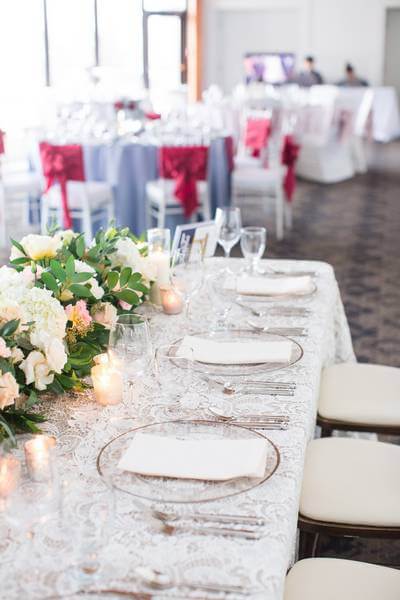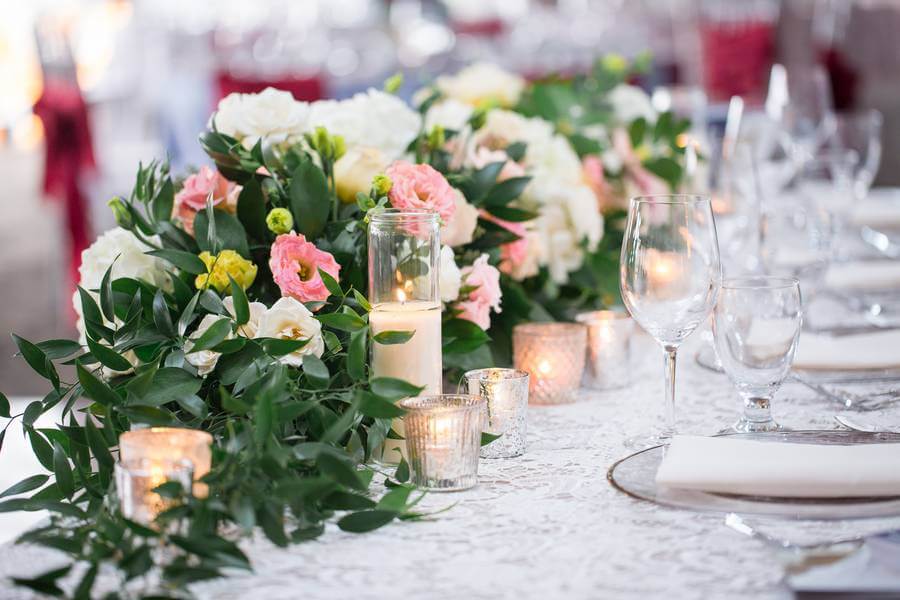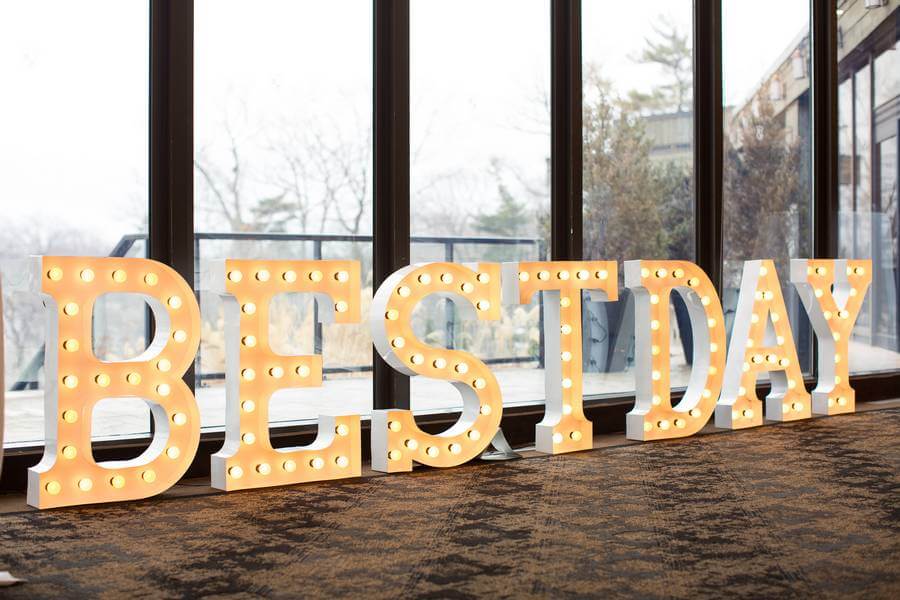 Letter Rentals from Moonrise Letter Lights 
Never one to disappoint, Patricia's Cake Creations had on display some of their finest creations – one of my personal favorites was a ruffled three tiered cake featuring just a hint of gold and glam – so elegant and refined! Of course, there was certainly no shortage of catering either! The team at Credit Valley really pulled out all the stops and treated guests to a number of delectable hors d'oeuvres and canapés as well as a Taco station – always a crowd favorite!
The team even went the extra mile, preparing takeaway gifts of house made jams and freshly baked scones for guests to take home –  now that's hospitality!
Another fun touch to the day was the photobooth courtesy of Julie Broadbent Photography which featured tons of cute props – sure to keep you and your guests entertained! The talented musicians from 586 Event Group and DJs from Maximum Music provided tunes for the afternoon that kept the ambiance fun and light while our friends at Brent Miller LIVE and Enduring Promises – wedding officiants chatted away with guests.
The events team at Credit Valley deserve a big congrats for putting together such a successful first wedding open house – no easy feat! There was clearly a lot of work and effort that went into this event, demonstrating a keen focus to all the little details. Guests were made to feel warm and welcomed at every turn – we were thrilled to be a part of it!