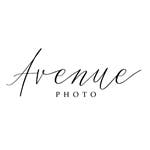 I'm a photographer + graphic designer.
With images, I tell stories.
Feel free to contact me about the services I offer + to view a larger collection of our work. I offer you stunning, stylish and contemporary photography, carried out with ease and enjoyment. To me, the best portraits come from people that are not aware that I am photographing them, or are just being themselves without being posed. I'm interested in paying attention to the finer details that are either taken for granted or overlooked. I feel I am simply an observer & photography is a medium in which these moments are captured from life into photographs. If years or months down the road you look at one of your wedding photos, and it fills your heart with butterflies, I will know I have done my job well.
Vendors Similar to Avenue Photo
Tracey Manailescu
June 2020
Margaret always goes above and beyond! Its such a true pleasure to work with her.The photos are exceptional, and she manages to capture emotions and perfect moments in time.Thanks for everything that you do!~Tracey M Events
When people ask us about our wedding, we always include our phenomenal vendors and Avenue Photo was one of those!! If you are looking for an amazing photographer, look no further, Margaret is it! She is so approachable and professional and she makes you feel so at ease while taking the photos. Photos are such an important part of your special day and Margaret delivers nothing short of perfection. She is beyond amazing to work with, we also had Adam with us the entire day as well and both were fabulous. We never miss an opportunity to show people our photos and rave about them. Thank you for everything again Margaret!
We had an amazing time taking photos with Margaret! We are not the type of people who like taking photos but wanted to get some great shots of the engagement and wedding. We started off with some fun photos to get comfortable and then Margaret took charge and helped guide us through some great shots. We enjoyed the laughs and experiences and would 100% go with her again for future photos. Her love for photography can be seen through her work and she showed professionalism through every step of the way. Thanks Avenue for a great time!
Caroline Murphy
September 2019
Avenue Photo were our wedding photographers, and we and our families are thrilled with their work. Margaret and Adam were wonderful to work with on our wedding day: they were prompt, professional, energetic, and kept us on schedule. They were friendly and easy to get along with, and had fun with our families and wedding party. The final results are also stunning: Avenue Photo delivered our photos to us 6 weeks after our event date and we couldn't be happier with them! Their style is simple and timeless, and we especially love the beautiful, light quality of their images. Thank you Margaret and Adam! We recommend them heartily to anyone and will definitely reach out for our future needs!
Kim Silvestri
January 2019
The best money I have ever spent! If I could choose 10 stars I would. Margret and Adam are two of the kindest, funniest, easy-going people you will ever meet. Worried about hours of photos? feeling awkward? that your mother in law will do something weird? No Problem! They make everyone feel special and important. They take the time to prepare the littlest of details to ensure the perfect shot. We were married this past August 2018 and I have hundreds of stunning photos, can't find one I don't like and I am SUPER picky about my photos. Photography was my main concern for the wedding and I have to say that I was never disappointed, both wedding and engagement. Our friends and family continue to complement the photos and even more how nice Margaret and Adam were to work with throughout the wedding day. I would 1000% recommend. I will never be able to thank them both enough for all their hard work and dedication to the most special day of our lives so far! Check our her site for all her most recent wedding albums!
Avenue Photo has been mentioned inside these other vendor profiles:
Trevents: Wedding & Event Planning
Blog Posts featuring Avenue Photo