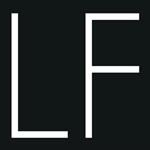 RIGHT PLACE. RIGHT TIME. RIGHT SHOT.
After 17 years of experience in corporate event photography, whether you need a single photographer for two hours or two photographers for your three-day conference we can fulfil your requirements. But then there are lots of corporate event photographers who can get the general coverage.
So, what sets Livingface apart? What does Right Place, Right Time, Right Shot mean? It means, we love people. We understand people. We know how they move. We know when the shot of the moment is coming. It means we know where to be to get that shot. After all, your speaker may only smile once during their entire presentation. We're waiting and ready for that moment. And we do all this while being personable and unobtrusive.
The Home Depot has been one of our clients for three years. The very first event we shot for them (there have been 17 to date) elicited the following comments from the two organizers: "Thanks Bard! Wow, these photos make the event look so exciting! Thanks again for all your help" and "Just want to let you know that this morning there were 5 people hunched over a computer raving about how good the shots were!!"
​
We have also photographed events for other Organizations such as: TD Bank, The Ontario Ministry of Municipal Affairs & Housing, Suncor, The Financial Times, Usana, The Bank of Montreal, Corporate Knights, OLGC and Ontario Arts Council, amongst many others.
Entrust Livingface with your corporate event photography and we will not only capture every aspect of your special occasion, we will present your people, guests and event in the best possible light.