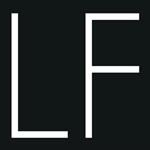 RIGHT PLACE. RIGHT TIME. RIGHT SHOT.
After 17 years of experience in corporate event photography, whether you need a single photographer for two hours or two photographers for your three-day conference we can fulfil your requirements. But then there are lots of corporate event photographers who can get the general coverage.
So, what sets Livingface apart? What does Right Place, Right Time, Right Shot mean? It means, we love people. We understand people. We know how they move. We know when the shot of the moment is coming. It means we know where to be to get that shot. After all, your speaker may only smile once during their entire presentation. We're waiting and ready for that moment. And we do all this while being personable and unobtrusive.
The Home Depot has been one of our clients for three years. The very first event we shot for them (there have been 17 to date) elicited the following comments from the two organizers: "Thanks Bard! Wow, these photos make the event look so exciting! Thanks again for all your help" and "Just want to let you know that this morning there were 5 people hunched over a computer raving about how good the shots were!!"
​
We have also photographed events for other Organizations such as: TD Bank, The Ontario Ministry of Municipal Affairs & Housing, Suncor, The Financial Times, Usana, The Bank of Montreal, Corporate Knights, OLGC and Ontario Arts Council, amongst many others.
Entrust Livingface with your corporate event photography and we will not only capture every aspect of your special occasion, we will present your people, guests and event in the best possible light.
Martha Hanna
February 2020
Livingface Photography was a pleasure to work with at our recent National Training Meeting. Bard and his team were prompt to reply, easily adapted to changes in our event flow and extremely professional in the way they operated at our event. We received quality photos, on time, that portrayed our event beautifully, capturing a good variety of all that went on both on-stage and off. I look forward to working with Bard and team again in the future.
Joanna Burke
December 2019
True Patriot Love Foundation hired Bard to cover event photography for our large-scale 1,000 person gala taking place at the Metro Toronto Convention Centre this past November. Bard was a beyond incredible addition to the event and ensured all portions of the event including VIP individuals were captured. I had complete trust in Bard being able to capture exactly what was needed which helped reduce stress levels and the photographs speak for themselves. I would highly recommend Lviingface Photography for your corporate event needs. Highly recommended.
Annette Ettarh
December 2019
I used Livingface Photography for our Women in Finance Awards Ceremony held in Toronto. They were very professional, very easy to work with and I received the photos the very next day. The images were high quality and look great on the website. I would definitely use them again for upcoming events. Annette Ettarh Event Manager Bonhill Group
Great service, prompt response, very professional:)
Ajay Durani, Sr. Advisor, DPAA
August 2019
Just started working with Livingface Photography this year. The photography is good, they are quick to understand what I'm looking for and make helpful suggestions for speaker placements on stage and take the whole frame into account. I highly recommend them.
We have used Bard exclusively for the last two years now to photograph our largest corporate event of the year.

Not only is Bard friendly, but he is accommodating, punctual and always provides us with our photos in a timely manner post-event.

I cannot recommend him enough for your events! He always manages to capture every moment just so, and can always be counted on to fulfill specific shot requirements.

Thanks again, Bard! We look forward to working with you next year!


Livingface Photography has been mentioned inside these other vendor profiles:
Company Overview
Company Overview