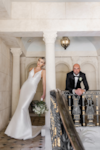 Everlasting Moments is an award-winning, wedding photography and videography studio servicing thousands of brides in Toronto and internationally. With over 30 years of experience and a reputation of excellence in the wedding industry, we specialize in capturing every moment of your special day and work with you to transform every celebration into an everlasting memory. We are extremely passionate and inspired about what we do and take every detail into consideration to deliver the quality that you deserve. Our Creative Director, Paunch Kalia, alongside our team of photographers, videographers, consultants, designers and editors are committed to exceeding your expectation and customizing your experience to be everything that you want and more.
Gallery
of Everlasting Moments
Vendors Similar to Everlasting Moments
Everlasting moments just recently captured our wedding day! They were so amazing and easy to work with. Ramos and Rohit made us laugh and feel so comfortable! We can't thank them enough for being part and capturing our special day!!
Klaudia Liut
September 2019
Everlasting moments was AMAZING! Roxy made us feel super comfertable during our engagement shoot, we had a great time! Our wedding day was more than what we could have asked for. Diana, Kat, Ramos, Ryan and Syed were on point from the early morning till the party ended. Our bridal party had so much fun shooting with them, they keep saying how much they loved them and how we had the best crew! We got so many guests coming up to us saying they never seen such an amazing same day edit! We are so happy and can not thank them enough. Everlasting moments is the best!!!
Oussama Abou-Zeeni
September 2019
From the initial meeting to our big day this team was great to work with. Very professional team that made our day amazing. All team members have a great eye for detail. Paunch, Diana and the team did an outstanding job on our photos and we had a blast with them at the wedding. Great work and highly recommend using this company.
Amazing! they have such a great eye for detail and know how to use little details to make a photo gorgeous. Their professional, sweet and great to work with. I highly recommend them!
Sadaf & Murtaza
August 2019
Amazing!! Very professional, punctual, and creative team. We could not be more happy with the outcome of our pictures & videos with Everlasting Moments. Aleisha, Ramos, Waheed, and Kat went above and beyond for us and we are very pleased with the quality of work!!
Everlasting Moments has been mentioned inside these other vendor profiles:
Everlasting Moments Endorses the following vendors
The Exhibition Place in Toronto houses the beautiful event venue that is the Liberty Grand. Located at 25 British Columbia Rd, Toronto, ON, it is one of the few traditional ballrooms available within downtown Toronto. Decorated in traditional 1900's elegance it definitely is a top choice for all brides with a classical taste. Being at the Exhibition Place you have lovely outdoor photographic options such as "The Princes' Gates. Inside you are welcomed by crystal chandeliers, twenty seven foot ceilings, iron-laced balconies and arched windows you will have the luxurious feel of understated elegance.
Blog Posts featuring Everlasting Moments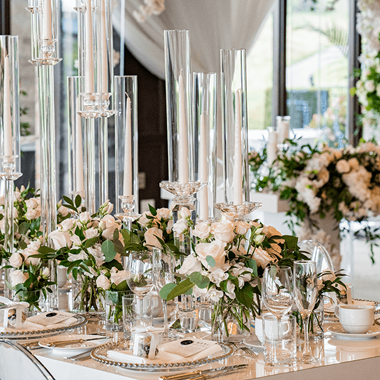 Read more