The Marc Joseph Band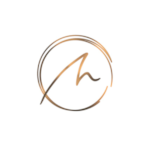 The Marc Joseph Band (MjB Entertainment) is one of the top booking international wedding/corporate cover bands from the greater Toronto area. MJB ensures every event is memorable! By personally connecting with the audience they've created a loyal fan base from Toronto to Los Angeles and performs weddings, festivals, corporate and private events across North America and internationally. This young, professional, fresh band captivates the hearts of every bride and groom along with all their family and friends. Bringing a personal commitment to your event with an unmatched attention to detail, MJB truly provides professional entertainment services.
Playing over 200 shows a year this top 40 cover band brings with them an arsenal of genres, music and energy to every performance. MJB's ever expanding song list ranges from 50,'s, 60's, 70's, 80'S, 90's, 00's, 10's, Pop, Rock, Dance, R&B, Latin, Disco, Funk, Country, Contemporary, Motown, Classic Rock and more. This talented cover band sure knows how to rock any party and will have you and your guests talking about them for days!
Company Overview
Company Overview
Pros I Know
Liberty Grand Entertainment Complex
Peter and Pauls Event Catering