Liberty Grand Entertainment Complex

As one of Toronto's few traditional ballrooms, the Liberty Grand is the perfect location for groups of one hundred and fifty to three thousand people. The Liberty Grand boasts three impressive grand ballrooms, decorated in a traditional early 1900's elegance, and one open concept room. With crystal chandeliers, twenty seven foot ceilings, iron-laced balconies and arched windows, you will enjoy a luxurious feel of understated elegance. These rooms adorned with fine imported period furnishings, magnificent domes and columns bring back memories of an authentically historic atmosphere.
Photos
of Liberty Grand Entertainment Complex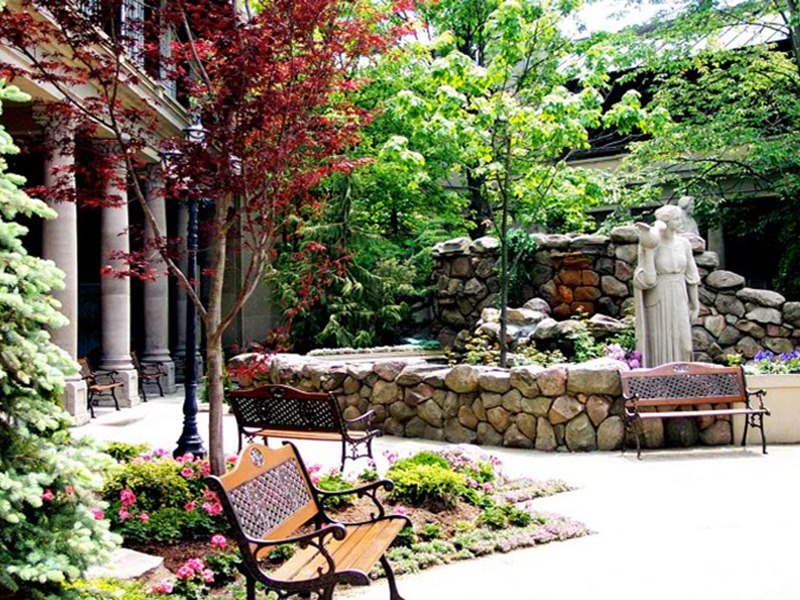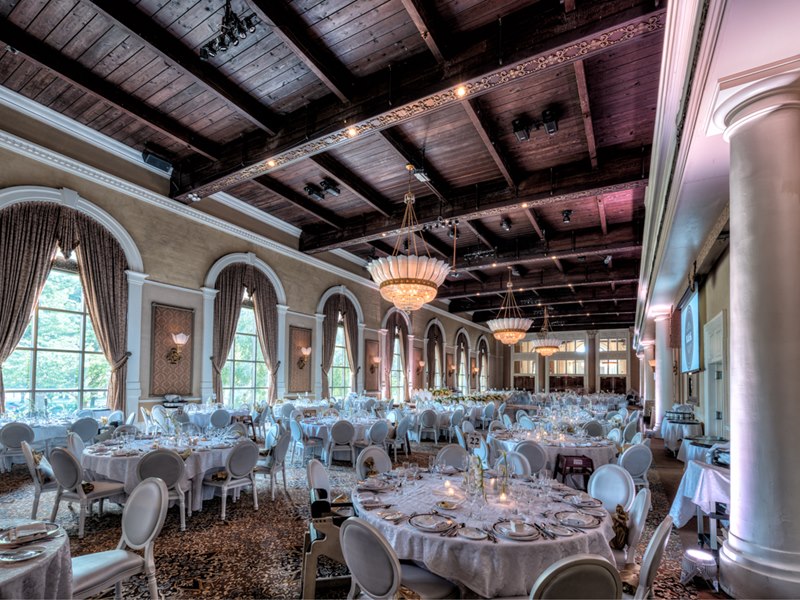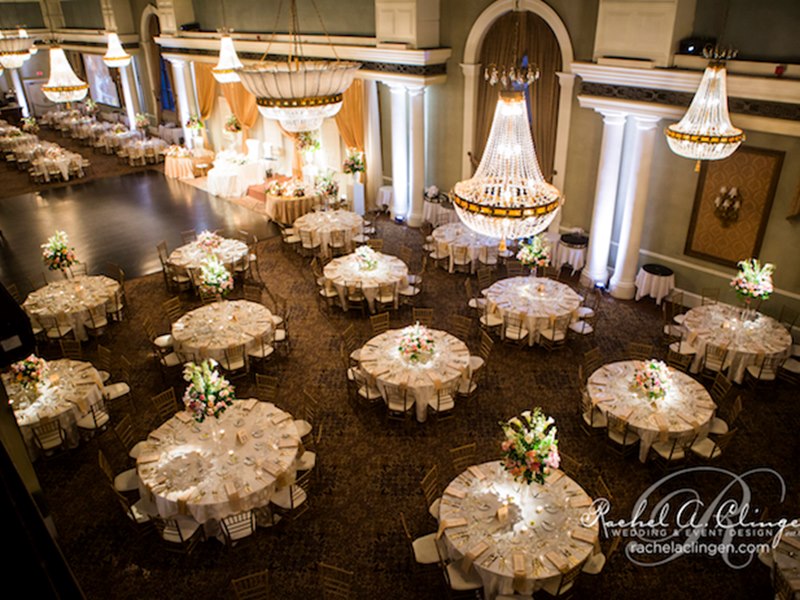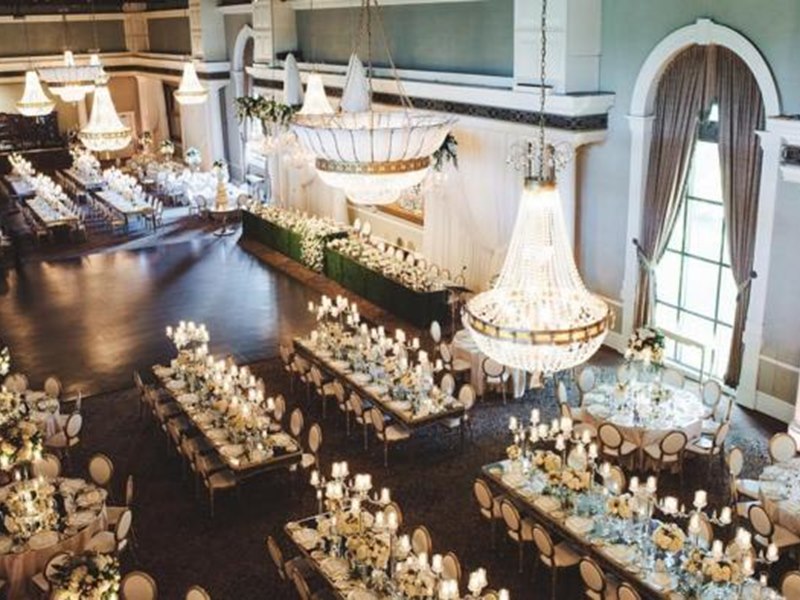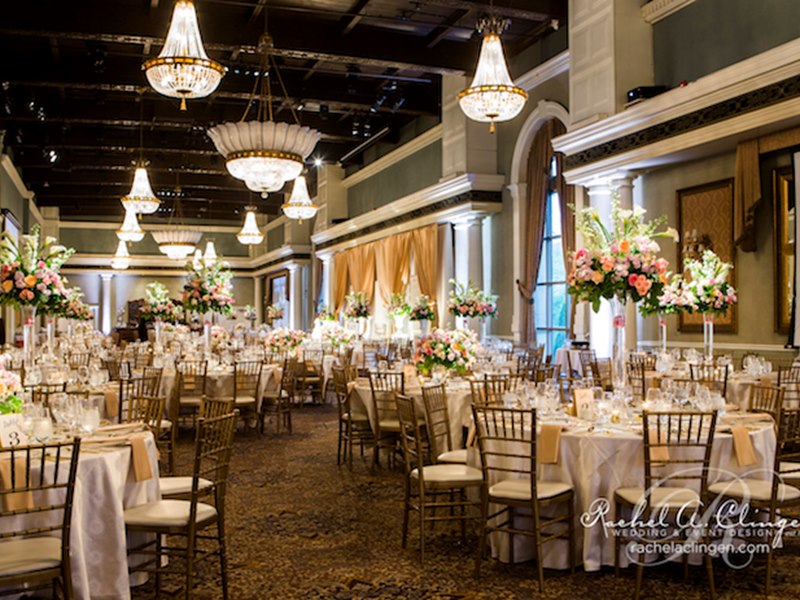 Vendors Similar to Liberty Grand Entertainment Complex
I won't cross a picket line to attend an event here...sorry.
Our favorite part of the entire experience was Cindy. We had hired a planner who did very little throughout the process was actually becoming a source of stress. Cindy's calm demeanour and knowledgeable advice reassured us in the months leading up to our wedding and made our big day magical. She kept us organized, caught our mistakes, was flexible as we adjusted our plans, and made us feel heard. Most impressive was that she did this while we were planning from Singapore and only could meet once before the big day. She's a true asset and we were lucky to have her!
Stephanie Husbands
May 2017
My now husband and I got married at Liberty Grand using their outdoor courtyard and Artifacts Room for our reception on April 21, 2017. Where do I even begin!?! I am an A-Type personality who is hard to please. I expect excellent customer service and have high standards. Liberty Grand delivered on all fronts. My coordinator, Gavin, was appointed and reached out to me 4 months before my wedding to schedule our tasting and to introduce himself. I know of another venue who hadn't conducted their tasting until 2 months before the wedding which means you can't have their guests select their menu beforehand. Not with Liberty Grand.
We met our chef, Miro, at our tasting and we were given the option to taste two dinner packages. We selected the 4 course dinner option (Mediterranean Package #1) which was exquisite, and the chef even offered an alternative for our first course option. Miro even offered to make my husband his own dessert. Who does that!?! It's the little things like that which goes above and beyond at not extra cost.
The artifacts room is modern and contemporary which is exactly what we wanted, not a traditional banquet hall. The lighting package we selected amplified the theme of our weddings reception. We got to meet the AV point of contact from EMD. Her name is Jackie and she designed the logo for our room. I couldn't ask for anything more.
The day of the wedding was a bit cold but I really wanted to have our ceremony outside in their courtyard. Liberty Grand brought our standing, tall length heaters to make our guests even more comfortable. They think of everything. I was appointed a banquet manager for the day, Ludmila (spelling may be incorrect), and she was simply exceptional. She continually checked in on me to ensure we were happy. Gavin always kept us on time. The staff serving our dinner courses were exceptional. Our open bar was flowing. The quality of service and food for the money we spent was well worth it.
I am writing a long review for that bride who is like me: thorough, wants excellence, and no worries the day of. Liberty Grand won't fail you.
Christina was an excellent aid in the planning and execution of our corporate event for 250 associates. She was well organized, professional and gave me full confidence in her ability. She made my job easier! The Liberty Grand staff were nothing short of exceptional. They were all extremely professional, knowledgeable, and accommodating. Murphy and his AV team were awesome! Solution oriented, very fast acting, fun to work with and of course very knowledgeable. The food was phenomenal. We had two days of catering that consisted of a served dinner for 250. Chef and team did an outstanding job, and were able to pay close attention to any dietary restrictions or allergies. The floral arrangements, by Mimi & Ry, were stunning and very reasonably priced. They fully captured my vision and our branding in the center pieces. I highly recommend LibertyGrand for your next function. You won't be disappointed.
Liberty Grand Entertainment Complex has been mentioned inside these other vendor profiles:
Blog Posts featuring Liberty Grand Entertainment Complex
Map
25 British Columbia Rd, Toronto, ON M6K 3C3