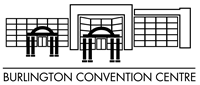 Burlington Convention Centre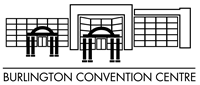 For memories that last a life time, the elegant Burlington Convention Centre is the place to start!
Romance drifts in the air as you and your guests enter the Reception Hall Grand Foyer to the enchanting sounds of the grand piano. Modern/contemporary decor and soaring ceilings studded with exquisite crystal chandeliers set the stage for your special occasion.
We're here to help make your special day everything you've always imagined. Our professional wedding event planners are ready to help make your dream a reality.
Call us today to arrange an appointment to meet our wedding planners, tour our banquet halls, acquire a true sense of our wedding venue, and discuss your menu preferences.
Sawsan El-Sousou
September 2020
An absolutely stunning venue and impeccable service! The staff are professional and have great attention to detail when it comes to planning and executing their events. I highly recommend this venue. Sonia Radunovic, the Director of Operations goes above and beyond to ensure everyone is happy. She knows what she's doing and eased all my worries.My daughter has also had her prom here and will never forget her experience with her friends at this magnificent location. Their food was incredible, all was organized and I trusted that everyone was well taken care of. I feel as though this venue is versatile for any type of event as its space options and location are adaptable, especially during our government restrictions- each room has enough space to safely social distance and have a wonderful time! Thank you Burlington Convention Centre for making everyone's dreams come true. The venue and staff are the best in the area; We would highly recommend this place for any type of event!
Melanie Fennema
September 2020
I DO NOT recommend the Burlington Convention Centre or the Courtyard by Marriott Burlington to anyone. Please read my experience of dealing with the BCC and the Courtyard by Marriott Burlington (operated by Burloak Hospitality Management Ltd.).I became an employee of the Courtyard shortly after it first opened in January 2019. The following October 2019, I became engaged. I was considering booking my wedding reception at the BCC. As for months, the Managing Director, Frank Vismeg, told me that when I get married, I should have my wedding next door at the BCC... They will give me a discount etc. In November 2019, I met with Sonia Radunovic, the Director of Operations and Event Consultant at the BCC. She took my mother and I on a quick tour to show us the different halls, and we went over pricing. My mother and I signed a contract and paid a $2,000 deposit to guarantee our decided date of July 18, 2020. She told us that she would reach out to me in January to book a tasting and discuss further plans. January passed, and so did February, and I did not hear anything from the BCC. March came, and so did the Covid-19 pandemic - which shut down the hotel and the BCC. I was laid off from work and Ontario banned all social gatherings for the foreseeable future. As I hadn't heard anything from Sonia, I reached out to her to discuss the situation and that due to the pandemic - our event was obviously not going to be able to happen any longer. I was urged to change the date and randomly select a date in January 2021 and she wanted me to put it in writing. But that was not an option for me. As I was still going to get married on the decided date in July, due to religious reasons. I asked for compassion and understanding in the situation, and if we could kindly have our deposit returned. As the date of July 18, 2020 could no longer be possible due to the pandemic and shut down of the economy and thus frustrating our contract. At this time, my words were twisted by Sonia. I was told that it was my choice to cancel, so I will not be getting a refund. This treatment was incredibly wrong and completly heartless. Especially as I was an employee of the sister company next door, I was laid off, and I could no longer afford the costs due to this unforseen pandemic. After being laid off, management of the hotel urged most associates to come back to work - and bank hours - while still collecting CERB. I stood up to management and refused to work banked shifts as that is fraudulent behaviour. They're standards and values are completely corrupt and money motivated. After this treatment I could not find in my heart to want to continue working for such selfish management. They had damaged the relationship I had with them as an employee and I had to find work elsewhere.I just want to inform others of my negative experience so they may avoid the treatment that I received. Thank you.
Jesse Lombardo-Bottema
March 2020
My wife and I had an amazing experience planning and holding our wedding here. Julie, Astor, and Goran were all awesome! They all truly cared about making our big day perfect, and they all went the extra mile in one way or another. The food was great, and the packages customizable. The venue was beautiful and service on point! I would definitely recommend this venue for your wedding or other event.
This was the venue for a holiday work party that I attended and it was a fantastic venue! Staff was lovely and the buffet food was actually really good! Would recommend this venue to anyone looking for a great place to host.
Edyta & Ahsen
October 2019
A big Thank You to Sonia Radunovic and the whole team at Burlington Convention Centre! Sonia was incredibly helpful in assisting us plan and carry out our wedding. She took the time to understand and solve all our concerns and make our special days run ever so perfectly! The food, decor and staff professionalism were exceptional in all regards. We would highly recommend Burlington Convention Centre for any special occasion!
This is a wonderful venue. While it has several rooms and can expand to suit your needs, each room has it's own unique features, so it's perfect for any size event from small to massive. Easy access, free parking, great food and staff - certainly well worth considering for your special events.
The Burlington Convention Centre is a lovely place to hold a wedding reception. I have been there many times and every time the food is outstanding, and so is the service.


Burlington Convention Centre has been mentioned inside these other vendor profiles:
Company Overview
Company Overview
Venue Features
On-Site Ceremonies
Wheelchair Access
Free Parking
Audio/Visual
Wi-Fi
Catering Information
On-Site Catering
Off-Premise Catering
Kosher Food
Deals & Packages
Intimate package
Price $100 /person
---
---
What services are included with this Package:
---
Deluxe package
Price $130 /person
---
---
What services are included with this Package:
Champagne toast
Premium Bar
---
Map
1120 Burloak Dr, Burlington, ON L7L 6P8