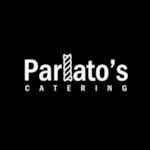 Parlato's Catering was born from Sonia's determination to introduce the culinary specialties handed down from generation to generation to the world.
Our menu is simply a collection of some of the most loved family recipes taken from my childhood from spending time sitting on the counter in the kitchen watching the legendary grandmother Emma cook her most delicious plates.
Let me take you into the kitchen on the counter top of my grandma's house in Capri Island, Italy and experience happiness from the first bite.
Buon Appetito.
This review will be contrary to the other reviews written, however it is based on my personal experience.
I hired Parlato's Catering based on the positive reviews (which I now do not believe) to cater my birthday celebration. Unfortunately, my experience with Sonia and her company was more than disappointing. Although we went back and forth with various correspondence, every time we spoke, she had no idea who I was unless she had my file in front of her. While I understood she had other clients, her lack of memory and poor response times, told me she was overwhelmed and took on more than she could manage.
I reached out a Sonia approx. one week before my event and she seemed annoyed as she other events to tend to. I simply wanted to confirm a few items. A couple of days later she sent me an updated invoice for a delivery fee. It is important to note, I was originally told there would be no delivery charge as she was close to the venue. This delivery charge, however, was for the delivery of the rental equipment which I was not made aware of. I then continued to receive multiple invoices which made no sense. I followed-up with Sonia as I was completed frustrated at this point. I threatened to cancel my order and at that point received an apologetic email from Sonia which I took with a grain of salt. In response, I mentioned the importance of her services to make my event a success, however, having said that, in true fashion I continued to be disappointed.
On the day of my event, the team was completely disorganized. It is important to note, when Sonia asked for my information (address, phone) for her file, at no point did she confirm the address the delivery was to be made and I of course realized I did not provide that information which I take responsibility for, however this could have been avoided. As a result, the delivery and bartender went to the wrong address (i.e., my home instead of the venue). Having said that, the venue for the party was only 10 mins away from my home.
After being redirected, the Parlato team arrived at the proper venue at approx. 6:40pm (instead of 6:30pm). Although we lost some time, there was still enough time to set-up. Unfortunately, the team had no idea what they were doing. The set-up took over an hour and a half. Everything from the bar to the table set-up was a complete disaster. I have outlined the issues below:
1. No one seem to know how to set-up the bar
2. The bartender cut her finger which we had to address
3. There was an issue with the tablecloths. I was told one belonged to the bar, even though I ordered two.
4. I was presented with paper napkins instead of cloth napkins until they were found later
5. No one knew how the food should be set-up (what was ordered, number of chafing dishes required etc.)
6. The most experienced team member left the venue to sort out the bar and unfortunately the other team members did not know what to do in his absence
My guests began to arrive (at 7:30pm) while the bar was still being set up so of course no drinks could be served. My co-host and myself finally had to assist with the set-up to get it done. I paid for a 'quick' set-up and in no way shape or form was it quick!
I cannot express my overall disappointment dealing with Sonia and her company. On a slightly positive note, most guests enjoyed the food (which I believe was overpriced for the portions received) and the team really stepped up to get things done when they saw how upset I was. The bartender was incredibly helpful in the end.
Based on my experience, I certainly would not recommend Parlato's Catering as they made what should been an enjoyable experience incredibly stressful - even my co-host for my event commented how disorganized the team was.
The team mentioned they had seven other events taking place that same evening, so I suspect I was an after thought and the other events were much more important. Sonia reached out to me via text the next day. She did not say why, and I responded by telling her I sent her a personal email with my feedback. I have still not heard back from her. In my mind this would have been a perfect opportunity to contact me and speak to me directly – once again a missed opportunity.
I believe Sonia's business has grown exponentially (which she admitted) and she is taking every advantage of this. The issue is she lacks integrity and has no idea how to scale her business.
Elizabeth Aquila
June 2022
Sonia and her team catered my son and daughter in law's wedding celebration. The overall presentation of the tables and food was elegant and professionally done. The team was efficient and friendly. The service was professional and the food was delicious. Sonia and her team were dedicated to make the event a wonderful experience for us and our guests. Sonia's passion for her work is refreshing and it was a pleasure to work with her and her husband. I would recommend Parlato's catering for any event.
Grazie Sonia!
Mary Ann Daigle
June 2022
Sonia and her team provided food and service for the Bridal Shower of my future daughter in law. The food was fantastic, the team was punctual and professional. We had a wonderful day and would highly recommend Parlato's Catering!!!
Amazing! Excellent! Aboveand Beyond! We couldn'tm have asked for anything different. The food was amazing. The service was amazing. My guests thought my Grandma was in the kitchen cooking. Authentic food. You will not be disappointed.
Amazing service !!! I got so many positive comments from my wedding. All my guests enjoyed the food. Highly recommend.
Parlato's Catering has been mentioned inside these other vendor profiles: