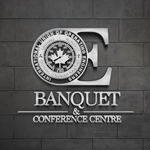 At the brand new OE Banquet & Conference Centre we are enthusiastic about our work and it shows! We take the time to listen to every request to ensure that we bring all of your event dreams to life.
With an abundance of natural light, ample complimentary parking and astounding audiovisual equipment, this hall provides a stunning atmosphere for any occasion from a small shower to a reception for up to 1200 people.
In addition to extensive menu selections, the OE Banquet Hall is pleased to offer personalized meals that cater to even the most discerning palate. We also offer complete wedding packages which can include cake, décor, DJ and bar services to take all the stress out of planning.
The OE Banquet & Conference Centre is dedicated to ensuring the success of your event.
For further information or a tour of our brand new facility, please contact us at 905-465-4358 or email
[email protected]
The OE Banquet Hall has been the venue of many celebrations in my large family, from baby showers, Christmas parties, Baptisms to birthday parties. Whatever the occassion, the hall has been easily transformed to meet our needs with the help of the amazing OE Banquet Hall staff. Most recently, we celebrated our son's first birthday at the OE Banquet Hall. We successfully converted the hall to my son's First Birthday Carnival. The hall was large enough to accommodate our 140+ guests, a large bouncy castle, carnival games, prize tables, a face painting station, a balloon animal station, a large BBQ spread, a caterer station and various dessert and sweet tables. The hall's side door locations also allowed our guests to easily access the ice cream truck that we hired for the occassion. Michele, the Hall manager, was extremely helpful and accommodating during the entire planning process and her prompt responses via email and/or telephone made the whole process a breeze. She also recommended various trusted vendors that we used for the party, which saved me a lot of time on research. Michele was also quick to provide us with whatever we needed during the event, including a ladder, a basket for cards, fridgerator access, food warmer access and advice on how to set up food stations. What we absolutely loved about this hall is the reasonable rental price!! You can't find another beautiful banquet hall like this with such an affordable price!! Also, we appreciated the fact that we could hire our own caterers without having to choose from an approved vendors list. Overall, we have experienced nothing but the BEST customer service from the OE Banquet Hall and we highly recommend them for all of your banquet hall needs!!
Natalie Sidorkewicz
August 2017
My company hosts continuing education seminars for health care practitioners -- we have hosted two of these at OE Banquet Hall & Conference Centre and have another one planned for the Fall. OE Banquet Hall & Conference Centre, Michele, Armand and the support staff are absolutely phenomenal. Over the past 6 years, my company has hosted events across Canada and in the US. We have never experienced the attention to detail that OE Banquet Hall provides, elsewhere. Michele is a pleasure to work with and she ensures that we have everything that we need to pull off a successful event. The ways in which Michele has gone above and beyond are countless and I always look forward to going back to OE Banquet Hall to work with her again. To any event organizer, OE Banquet Hall is a hidden gem, outside of Downtown Toronto's outrageous pricing and very accessible by car and train. For those looking for nearby accommodation, I'd recommend Staybridge over Holiday Inn. Thank you, thank you, thank you, Michele and team!
We had our wedding at the OE banquet and conference centre on July 23, 2016. The venue was beautiful, the perfect size for our 450 guest wedding and the support we received from the banquet coordinator Michele was more than amazing. Michele helped our wedding to go off without a hitch and it looked gorgeous. Thank you so Michele much for helping to make our day memorable. We definitely recommend this venue to everyone. Cloverlyn & Arnaud
Daniel De Aguiar
July 2016
My wife and I had our wedding at OE banquet hall on Saturday June 4th 2016 (along with my wife's bridal shower in April). Fantastic place and there's nobody better to deal with than Michele. Here's a copy of an email my wife and I sent her after the wedding about how happy we were with how everything turned out. I highly recommend this hall. Hey Michele, again Amanda and I would like to thank you for all you're hard work, our wedding day went absolutely perfect and the hall looked stunning. Please thank the people at mega city linen for us for they're great work. It was great experience for Amanda and I this last year and half in planning this wedding because we got to meet a lot of great people like yourself along the way. To us you're more than Michele at OE banquet hall you are our friend and we were happy to have you celebrate the greatest day of our lives with us. Thanks so much again your friends, Amanda and Daniel De Aguiar
Michele. Thank you to you and your staff for all the assistance in making both the Children's Christmas Party and Adult Christmas Dance a huge success. Working with you for both events have made the event planning very easy and the day of the events ran smoothly. We look forward to working with you this upcoming Christmas season.
OE Banquet Hall has been mentioned inside these other vendor profiles:
Company Overview
Venue Features
On-Site Ceremonies
Wheelchair Access
Free Parking
Audio/Visual
Wi-Fi
Outdoor Facilities
Catering Information
On-Site Catering
Off-Premise Catering
Kosher Food
Map
2245 Speers Rd, Oakville, ON L6L 6X8