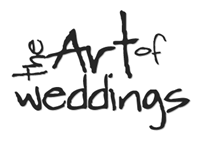 The Art of Weddings offers more than the conventional approach to wedding photography; we offer a documentary style aimed at capturing your entire day's events. Our objective is to make your wedding photography experience as enjoyable as possible.
We needed a talented photographer for our wedding and I have to say, we found that in Mike! While looking, we interviewed several, but as an amateur photographer myself I wanted someone who had that special eye for the amazing shot. Most of the people were very stand here and we will take a picture, but Mike showed in his work that he did that and more, so we went with him. And oh boy, we were not disappointed, as he took some fabulous shots that are truly memorable. If you are looking for amazing pictures for your event or wedding, then I have say that Mike is your guy...... Good luck!
We hired Mike for our wedding and loved him! From the very first interaction with him over the phone to the meeting in person, Mike made us feel very comfortable. He has a great personality - this is crucial to have on your wedding day! He is very welcoming, builds rapport with people quickly and is amazing at what he does. On our wedding day, we had Mike and his colleague Sierra taking our pictures The pictures they took are perfect! Sierra and Mike built rapport with our wedding party very quickly and with our guests. They captured amazing pictures. I would recommend Mike to anyone who wants to feel at ease with their photographer! Can't wait to hire him for future chapters in our life!
Mike was our photographer for our wedding and he was fantastic! He was recommended by our venue and after looking through his online portfolio we liked his style of photography. Mike was professional but casual and down to earth. He got along well with our family and friends, cracking jokes and lightening the mood. He was efficient with the time since he captured some great shots despite us not having too much time to take individual pictures. In the end we loved our pictures and are so pleased with the final products. We recommend Mike as photographer for your wedding!
Best.Photographer.Ever! Mike and Trina did an amazing job at my wedding. They went above and beyond for my husband and I. I couldn't ask for a better team!
Amber Gliserman
February 2018
Mike was a fantastic photographer who was professional throughout the entire process of working with him. My husband and I are both very shy in front of the camera, and don't like being the center of attention, but Mike made us feel very natural during both our Engagement and Wedding photos! He made us feel comfortable, relaxed, and never distracted us from the events of the day while capturing all of the important moments we wanted! He never pestered us to pose, or be somewhere that we weren't already planning to be! He even fit in well with our family and friends; everyone loved working with him!
The photos we received from our wedding were turned around quickly and were very high quality. We were very happy with both the wedding and engagement photos from Mike.
We highly recommend Art of Weddings for anyone who is looking for a photographer who makes you feel comfortable during your wedding, documents all the important stuff at an affordable price!
Thanks Mike & Art of Weddings! We love you!
The Gliserman's

The Art of Weddings has been mentioned inside these other vendor profiles:
Sarah Bunnett-Gibson Wedding Officiant
Map
105 Hannaford St, Toronto, ON