Completed in 1914, Casa Loma is a historical landmark as one of North America's only castles and offers a one of a kind backdrop for any event. The elegance of Casa Loma begins in the Great Hall, with its impressive 60ft high oak beamed ceiling and 40ft bay window. The main floor also consists of several other unique event spaces; the Oak Room, the Billiard Room and the Library; all decorated in a traditional early 1900's elegance, with rich wood finishes. The conservatory features elaborately plastered ceilings, marble flooring, and an Italian stained glass ceiling dome. Complimenting the magnificence of the interior, the outdoor terrace offers a powerful view of the five-acre estate gardens below and the city skyline beyond. Truly a garden oasis in the heart of the city, the estate features sparkling fountains, unique sculptures and a dazzling display of rare florals. In the summer months, the lush grounds feature a one of a kind Glass Pavilion, with stunning views of both the city and majestic castle. The full enclosed space offers the ultimate backdrop for private events.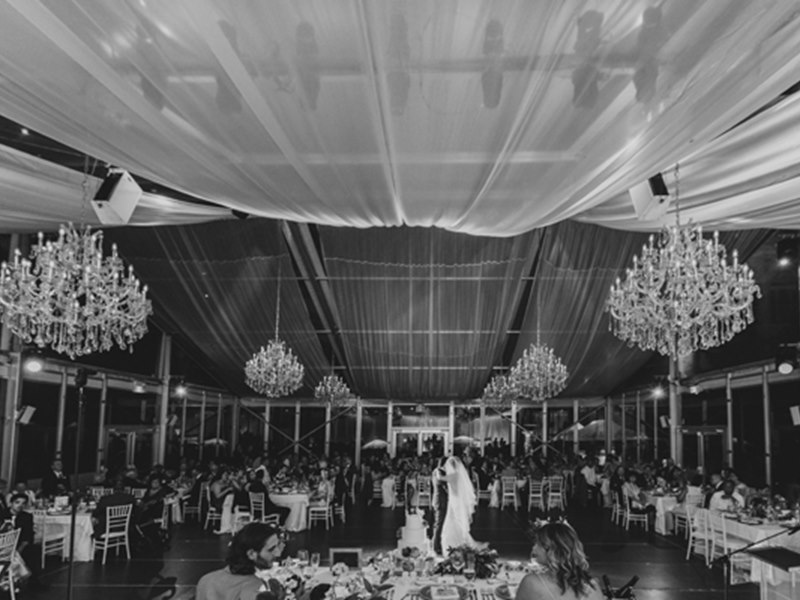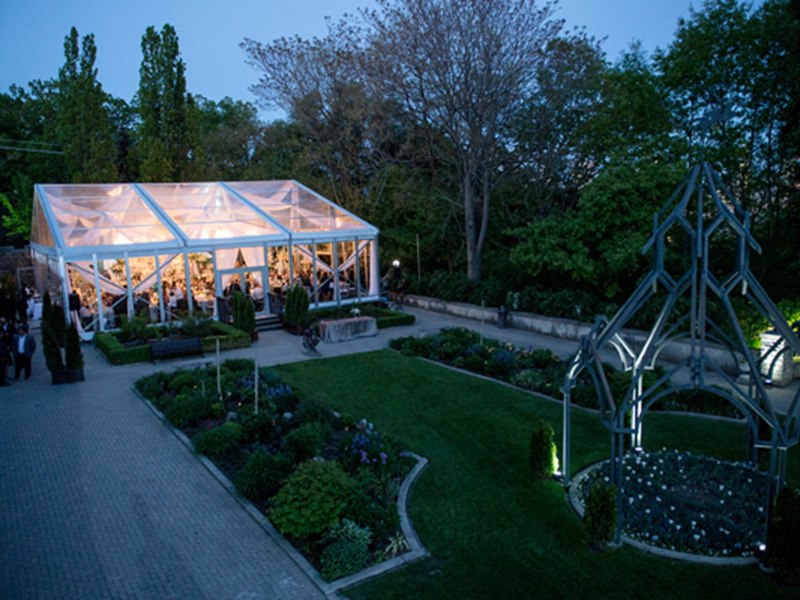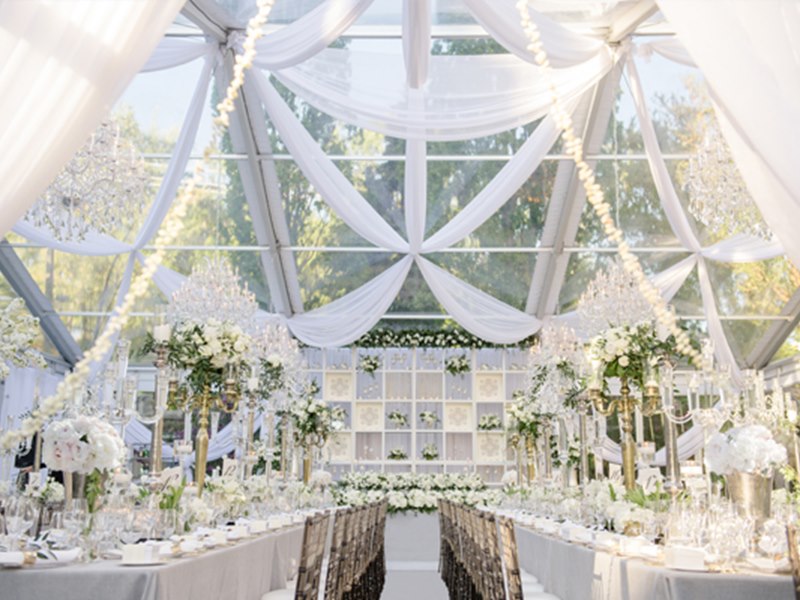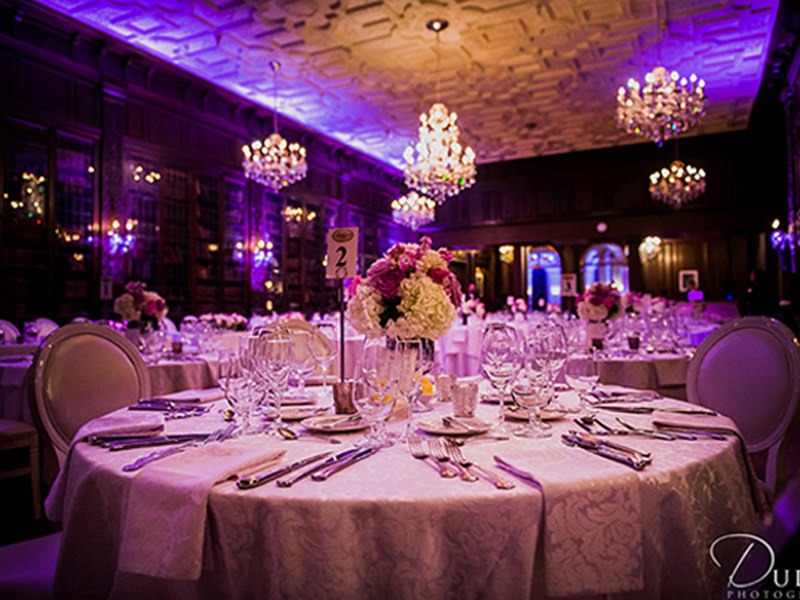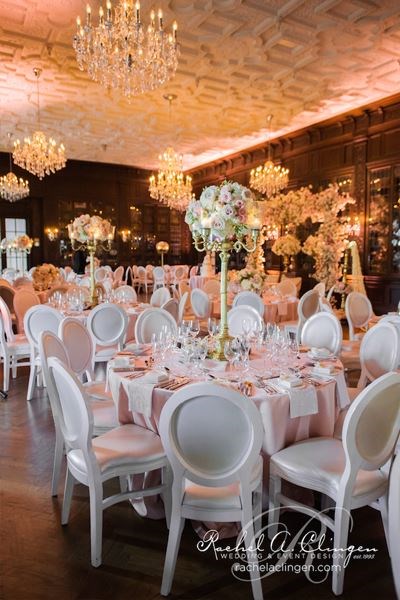 Vendors Similar to Casa Loma
PLEASE CONSIDER THESE THINGS BEFORE YOU BOOK THEM FOR WEDDING - Poor communication skills: Phone calls, emails never reaches them. Didn't tell us about constructions or any changes to the layout until 1 month before our wedding. - Do not book for 12pm ceremony (if the morning ceremony doesn't finish on time then they will take away YOUR afternoon ceremony time) - Lots of changes in the summer (inside turns into a restaurant and you cannot get any good pictures at all) - Limited photo opportunities due to clear tents everywhere in the Garden
Garden concert- disaster!!!! Its a shame!
Victoria Papp, Kelly Bolt, and the entire team and staff at Casa Loma and Liberty Group went above and beyond to ensure our wedding day was perfect. We had a bit of a hiccup at the start when we had booked our Wedding in October for the beautiful fall colours, but didn't realize that Casa Loma would be having an annual month-long Halloween event starting the year we booked and the following year when our Wedding was to take place. We reached out to Casa Loma and Kelly Bolt was nothing but accommodating to show us the Castle and how the event would affect us and to give us the best options for our day. We were so grateful for her caring attitude – She immediately put us at ease and truly showed that they cared to make sure our most important day was perfect and that we made the right venue choice. Closer to our Wedding Day, in came Victoria – She is a god send! She is a very talented, organized Event Coordinator who knows what she's doing and you can tell that she also really cares. She is very knowledgeable and quick to respond to any questions. Victoria and Sous Chef Brian joined us at our menu tasting and we were blown away that we showed up at the Blueblood Steakhouse to a table prepared to look just like our Wedding Day, bread basket and all! They even had a few specialty cocktails available for us to try. Brian was incredible, not only did he provide very knowledgeable answers about any dietary restrictions for our guests but offered incredible ideas on the fly to make our dinner that much more special and "us". The food at Casa Loma is the best you'll ever have. Just absolutely incredible. All of our guests commented and are still commenting on how much they loved the food and the service – Soup served table side! The meals cooked to perfection and a perfect server to table ratio to ensure not one guest feels left behind. They have a wonderful server named Johnny who served at both our tasting and Wedding Dinner who is so thoughtful, kind and the best server you'll ever meet. Ask for his specialty tea! Victoria was so attentive leading up to our Wedding and the day of and made us feel like we were her only Bride & Groom. We hired our own Event Coordinator for the day, but on the day of Victoria was right there as well to make sure everything ran smoothly and helped with setting up the reception. She was very hands on and made sure we were happy throughout the day and night. There were also multiple supervisors on during the reception in the evening and they were so on top of everything! Bridesmaid with sore feet?, in comes one of the Supervisors to save the day with flip flops! Casa Loma thinks of everything! You can't go wrong with Casa Loma as your venue – It is a dream come true. The Bridal Suites are gorgeous, dinner in the library makes you feel like you're in Beauty & the Beast (the Brides dream come true) and the conservatory is nothing but beautiful dancing under stained glass. I would highly recommend anyone to book Casa Loma for their day and please don't forget to ask for Victoria, Brian and Johnny!
Casa Loma has been mentioned inside these other vendor profiles:
Casa Loma Endorses the following vendors
Alisa Gayle has performed beautifully at many of our private as well as public events. She is always charming and professional and her repertoire has been flexible enough to suit a wide variety of occasions.
Ben Jones
Programming Manager

Blog Posts featuring Casa Loma
Map
1 Austin Terrace, Toronto, ON