Set at the gorgeous Art Gallery of Ontario, Titania and Jason's big day is a beautiful balance of timeless elegance and modern minimalism. We can assure you that you won't want to miss this sophisticated and sweet affair! Thankfully, Purple Tree Wedding Photography, was on hand to capture all of the day's romantic moments!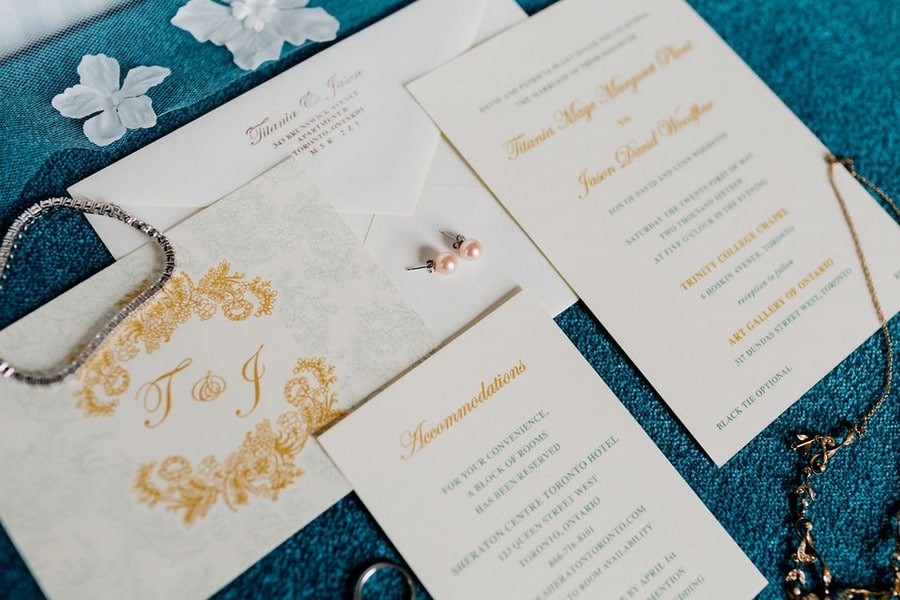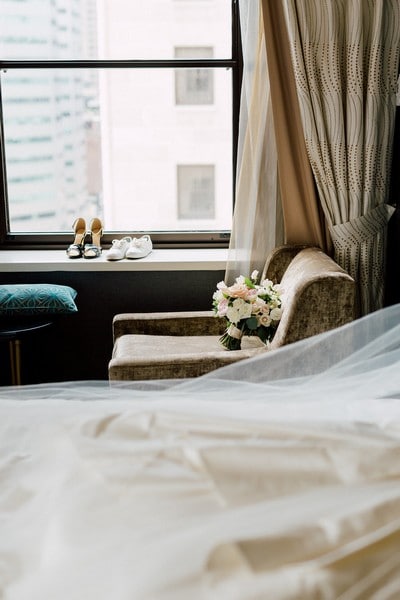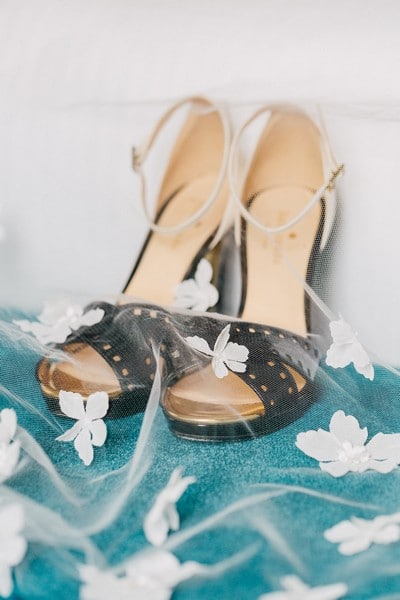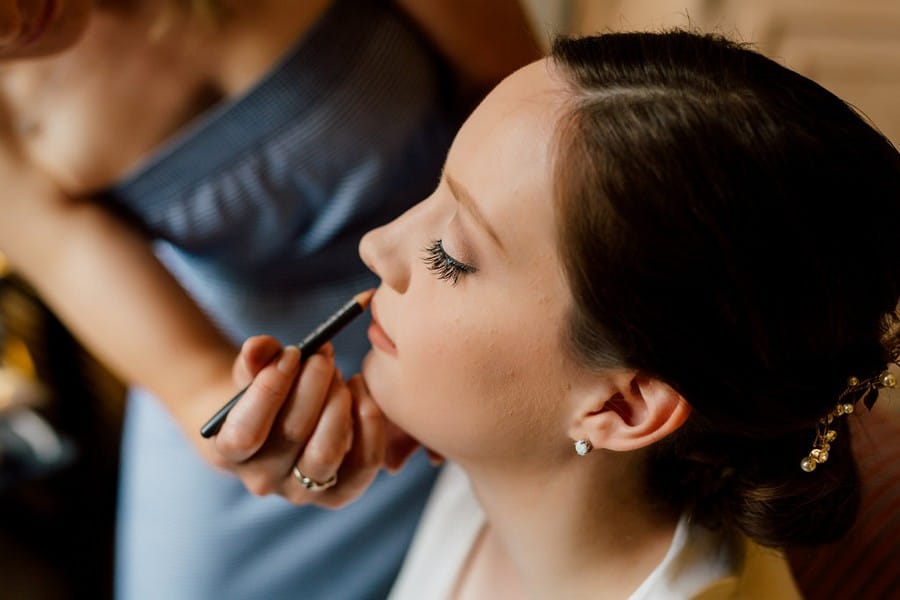 Hair and Makeup done by BlushPretty: Makeup+Hair Artistry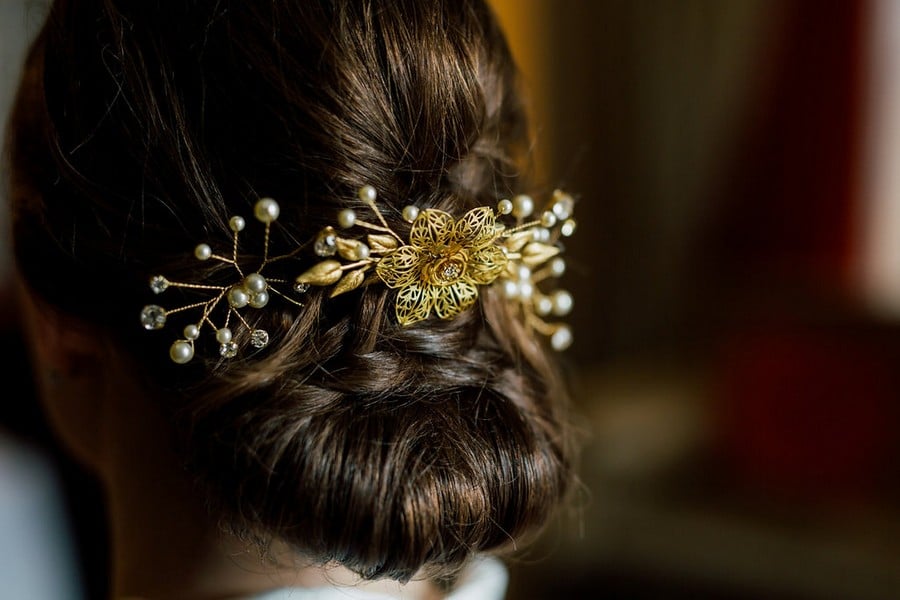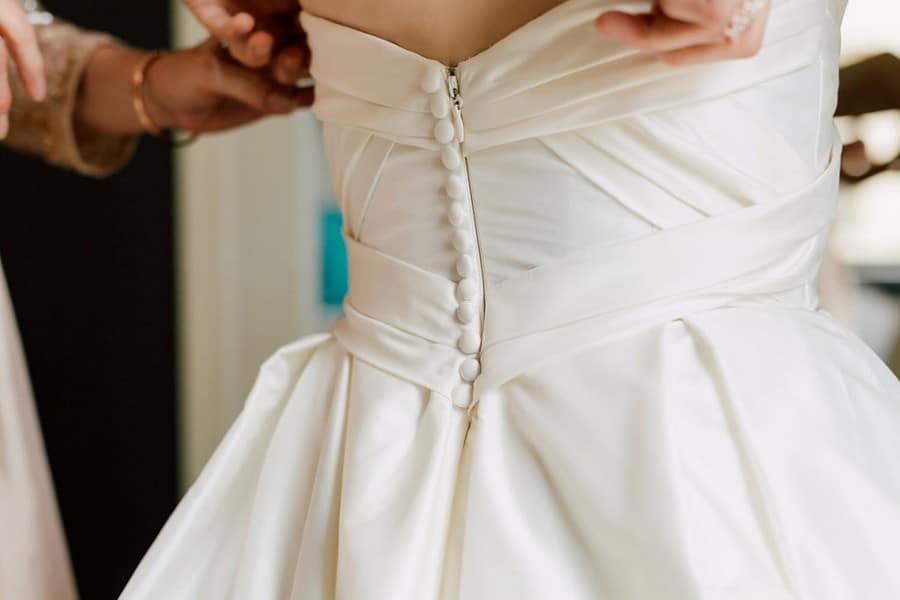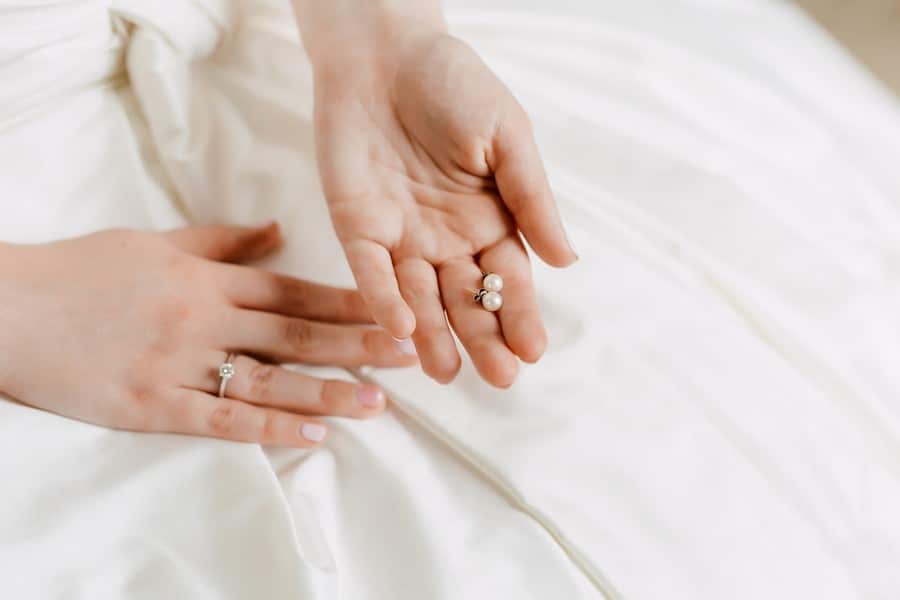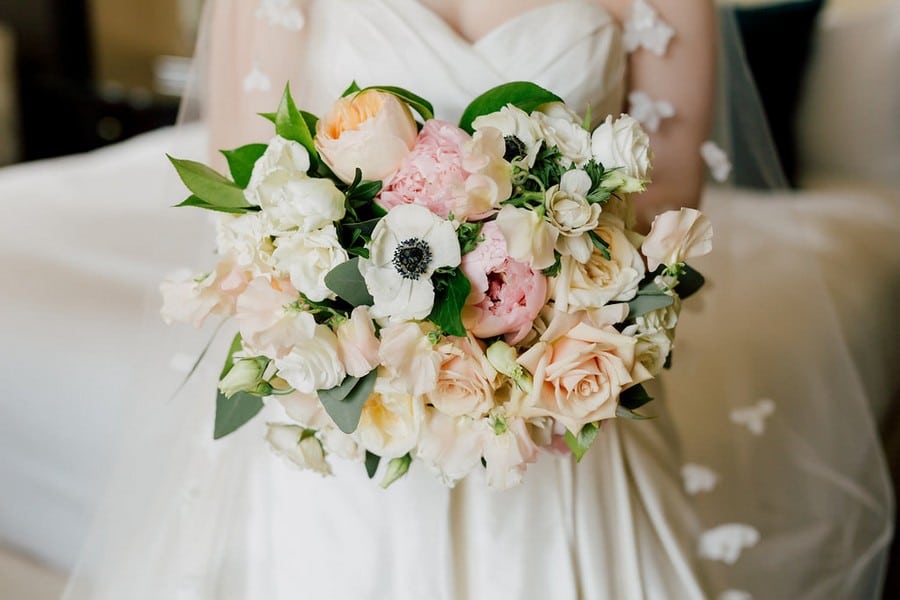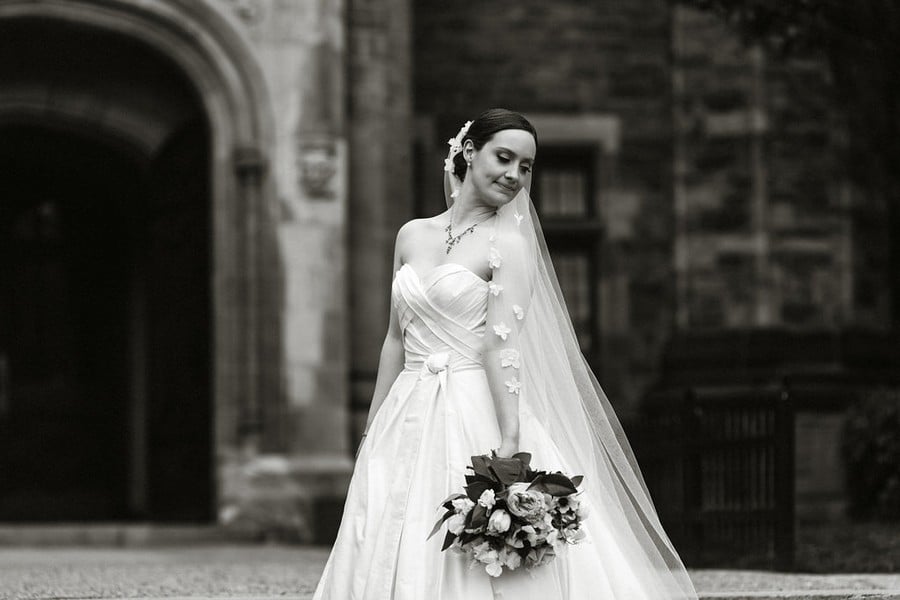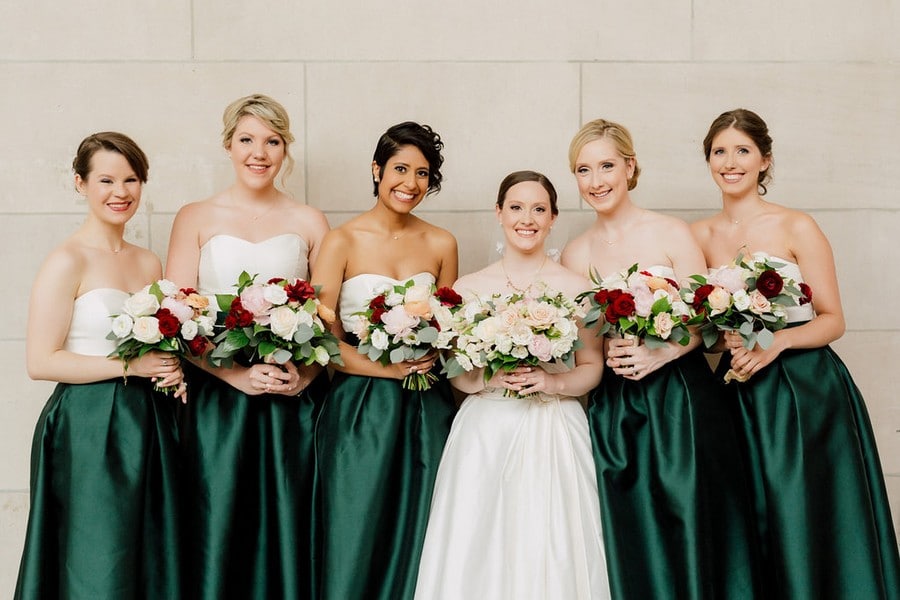 Vendors Featured in this Article
The couple share a romantic first look before their playful photo shoot within the gallery.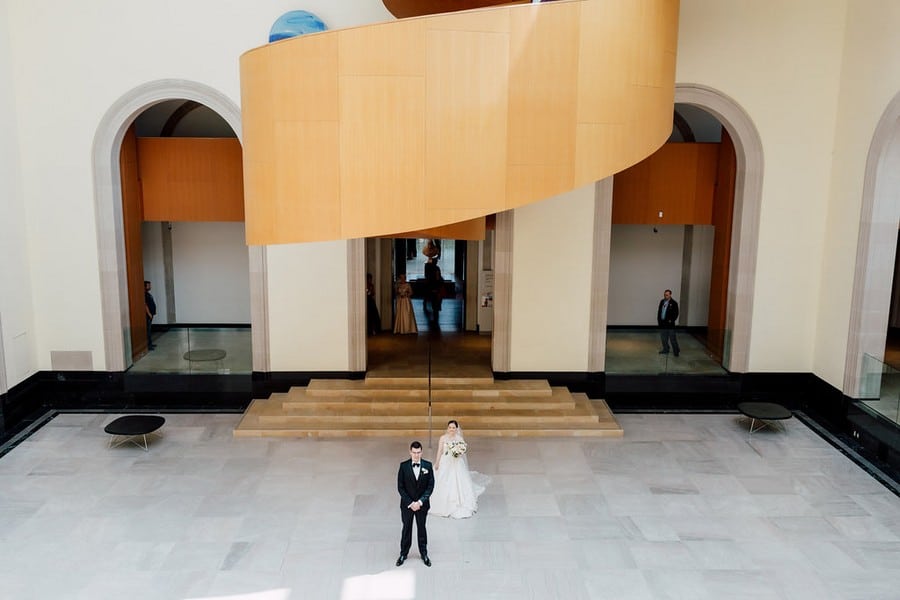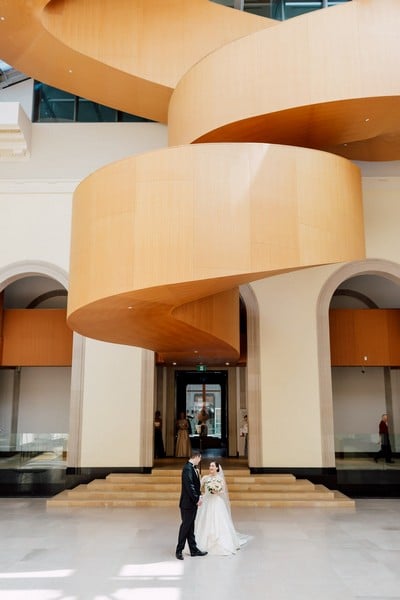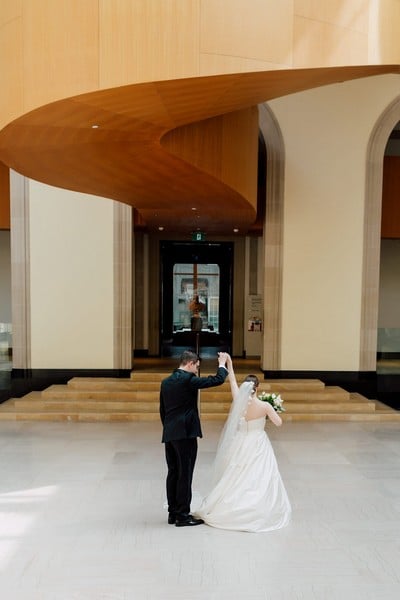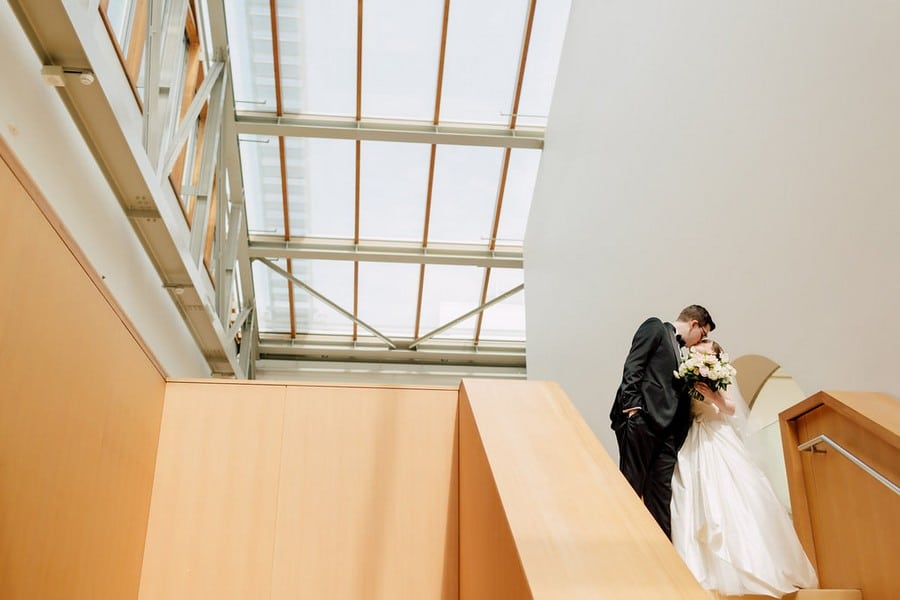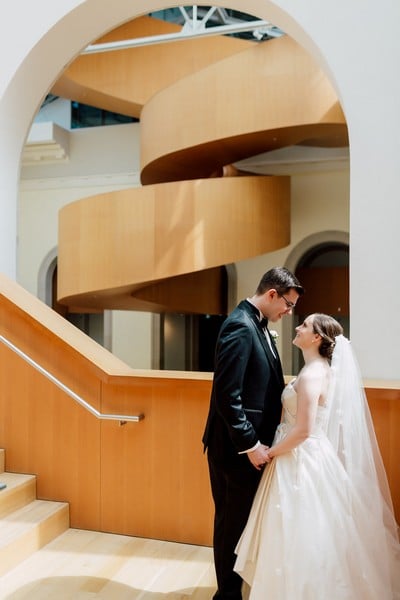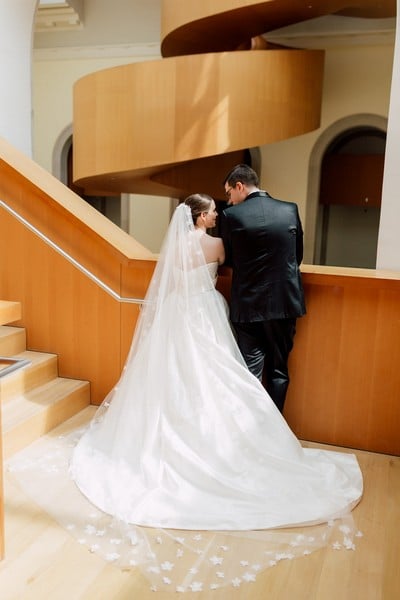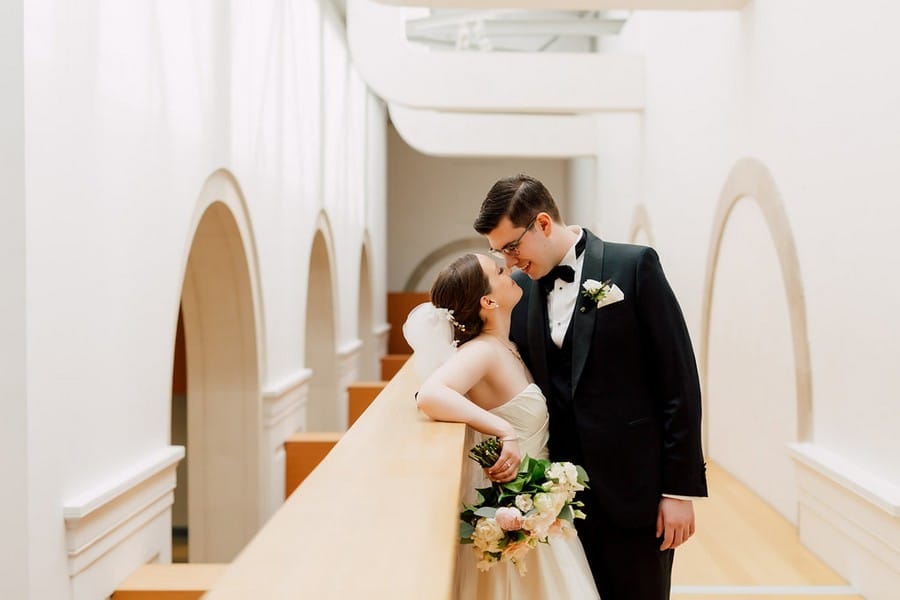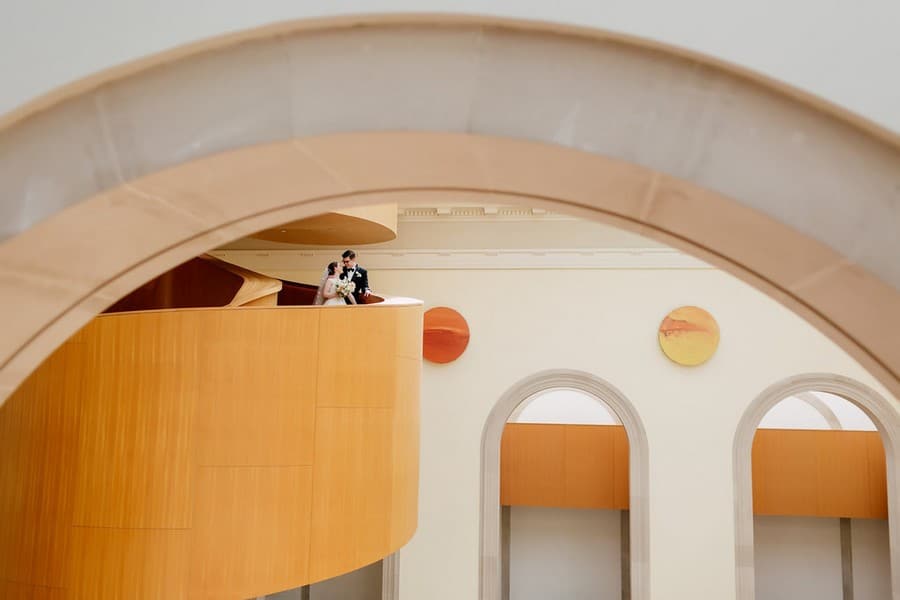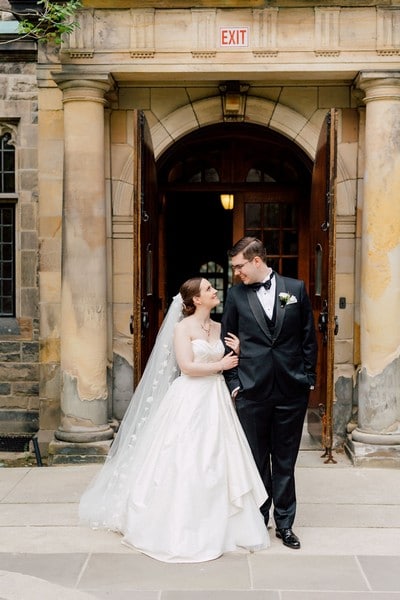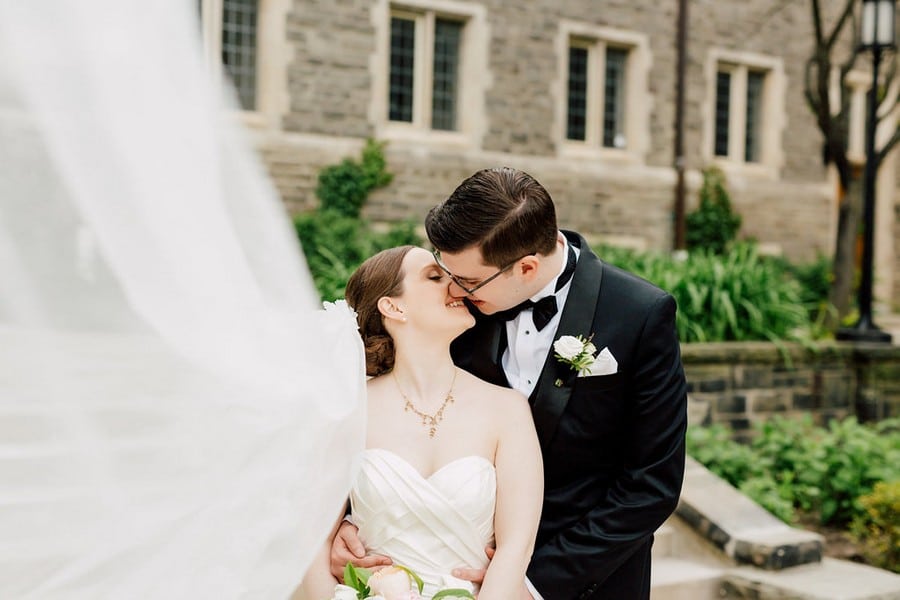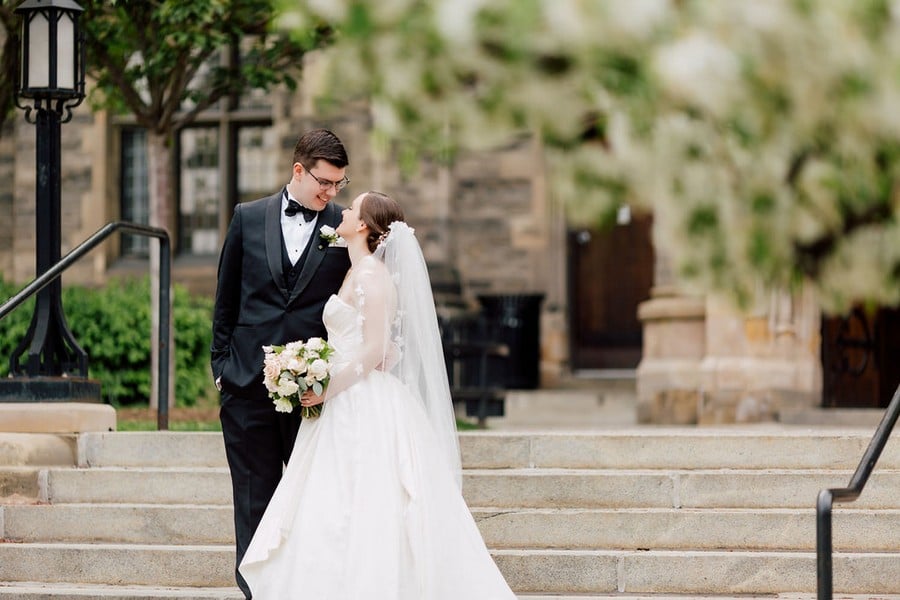 The newlyweds' reception is the perfect blend of contemporary and organic style with bold, rich colours and chic details, including fantastic florals by Blush and Bloom, and provincial tables and chairs by Chair-man Mills and Around the Table. Maximum Music brought guests to their feet with the fabulous tunes.