Initially inspired by the hit TV show Game of Thrones, this spectacular shoot designed by SS Wedding & Event and Fairy Florals and set at The Jam Factory went from being infused with nature and monarchy to a full-on regal experience. The more the vision developed, the more the team wanted to accentuate the power of women. It was fitting then that the team of vendors, including the talented photographer Amy Taylor Photography, ended up being all women, right down to the venue coordinator that day!
Vendors Featured in this Article
The models wore nude coloured gowns to contrast the intense moody palette of the shoot — which varied from deep jewel tones to metallics. No queen or princess would be complete without her statement crown and these queens were adorned with handmade crowns and hair accessories to bring the royal look together.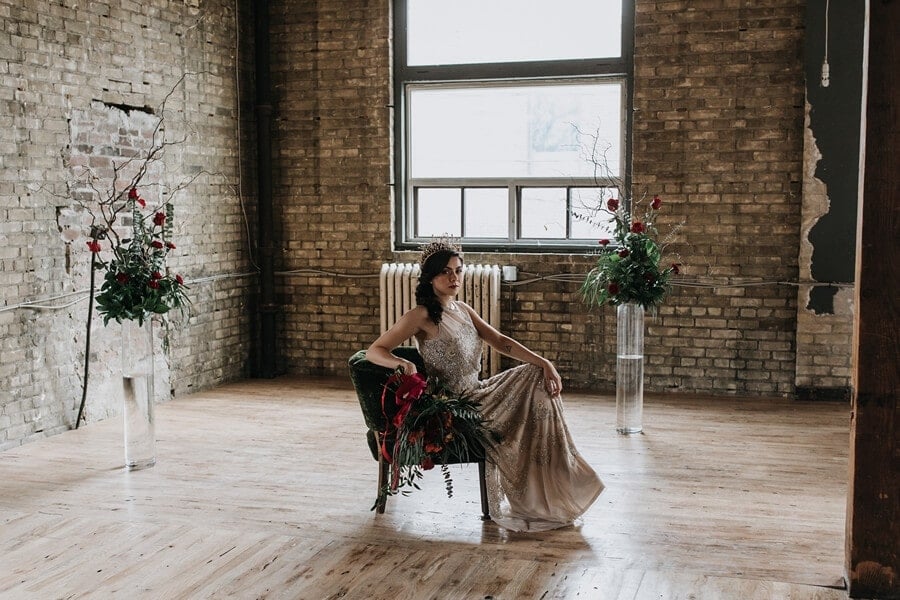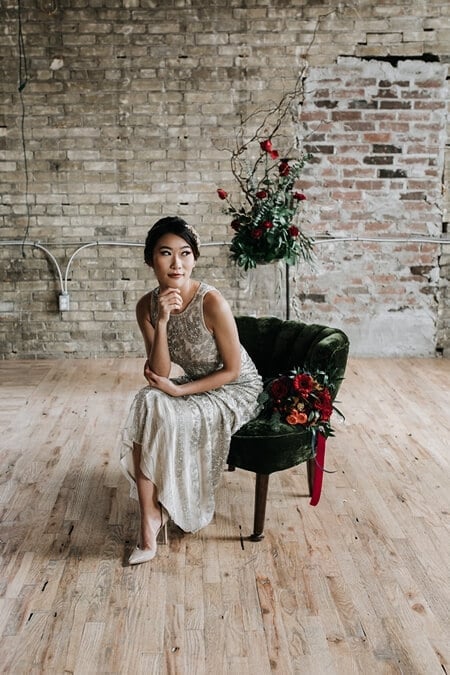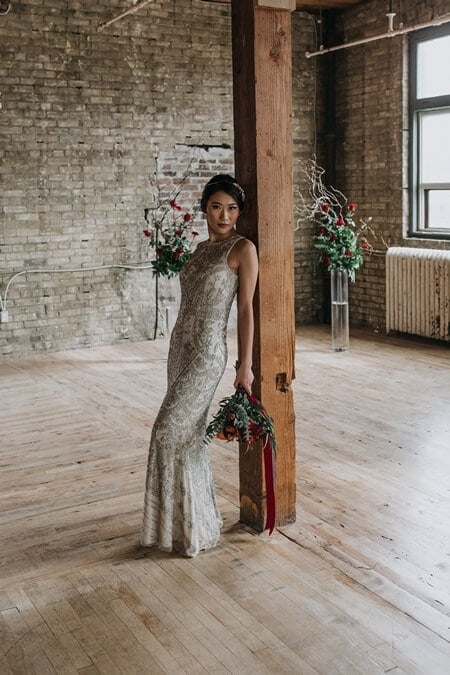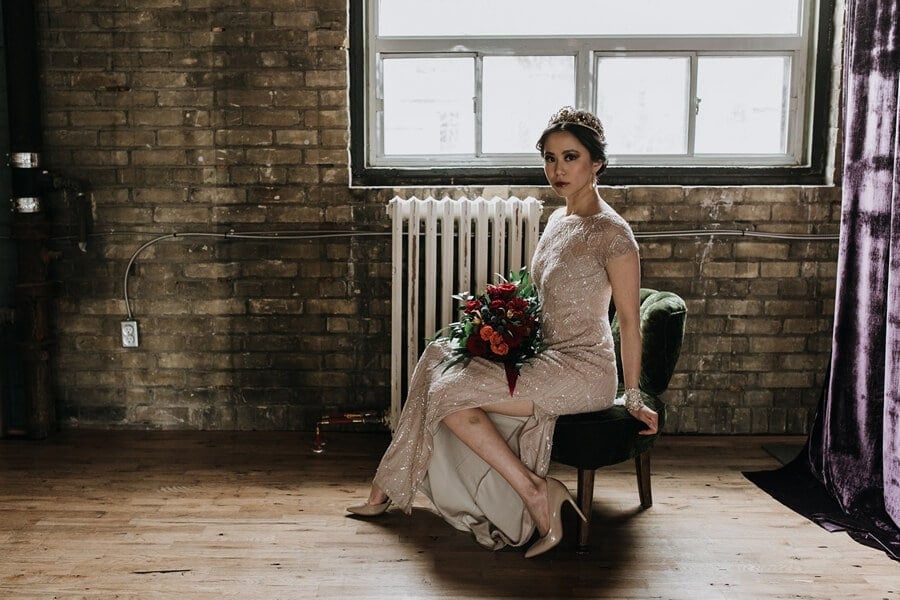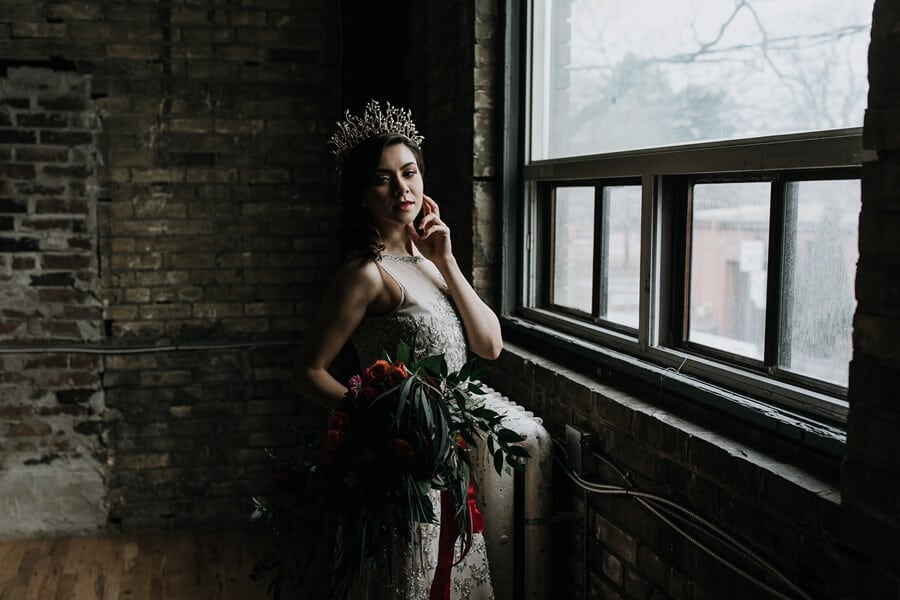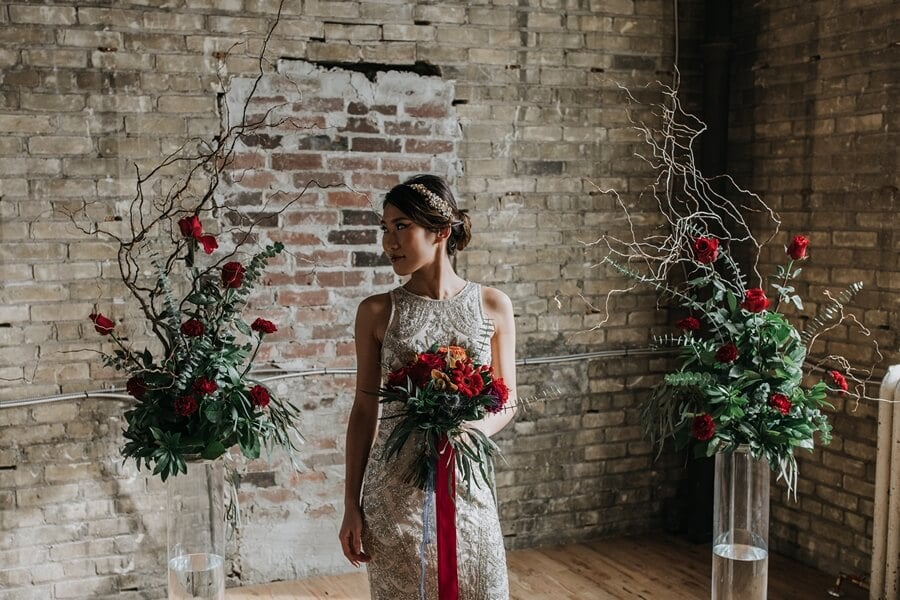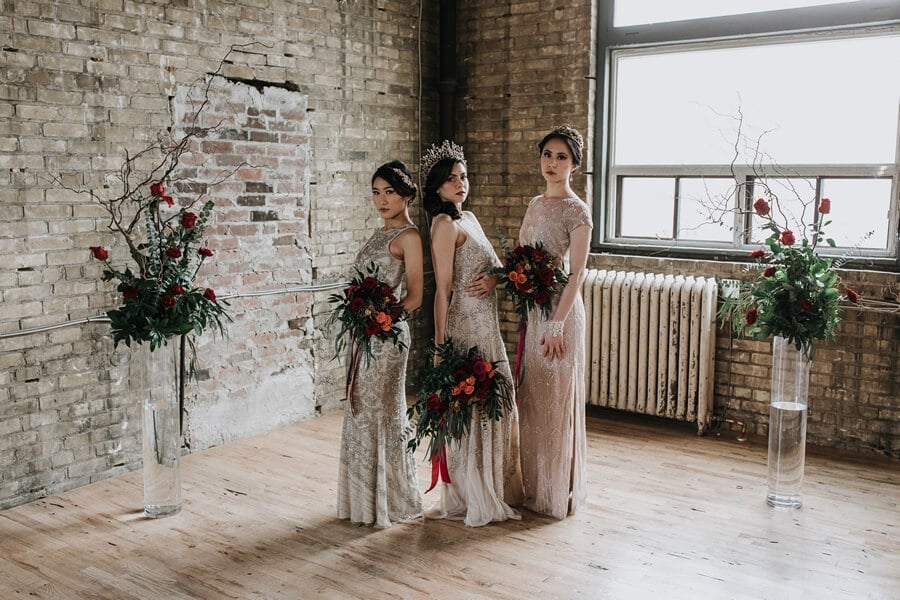 Bridal accessories courtesy of Blair Nadeau
Elements of nature (including the beautiful blooms from Fairy Florals) pop throughout the shoot, with the venue bringing a little bit of rustic charm into the ambiance. Gold props and trinkets from Coordinate This Design & Decor Inc. added to the regality, while the linens and gorgeous cake boasted bold colours. To show off the trends of the moment, the dark tones acted a pop to the blush-and-white gowns.
Gothic glam perfectly sums up the backdrop to this stunning shoot.