Summer holidays are over, the kids are back at school, and your commute to and from work has once again doubled. Ah yes, this is indeed the time of year where focus shifts toward Q4 holiday planning and events. Whether event planning is your full time gig, your volunteer role or a last minute assignment from the big boss, rest assured EventSource.ca has you covered with just about every corporate event venue in the city – even nightclubs!
Let's say your company is looking for a casual and fun, yet stylish event space for this year's epic bash. If this sounds like a fit, look no further than Toronto's premier nightclubs and lounge venues! From cozy-casual to chic-cocktail, we've outlined ten of Toronto's favourite nightclub-style spaces who also specialize in corporate holiday parties. Read on to find your office's perfect party venue!
Vendors Featured in this Article
---
The Everleigh
580 King St. W, Toronto, ON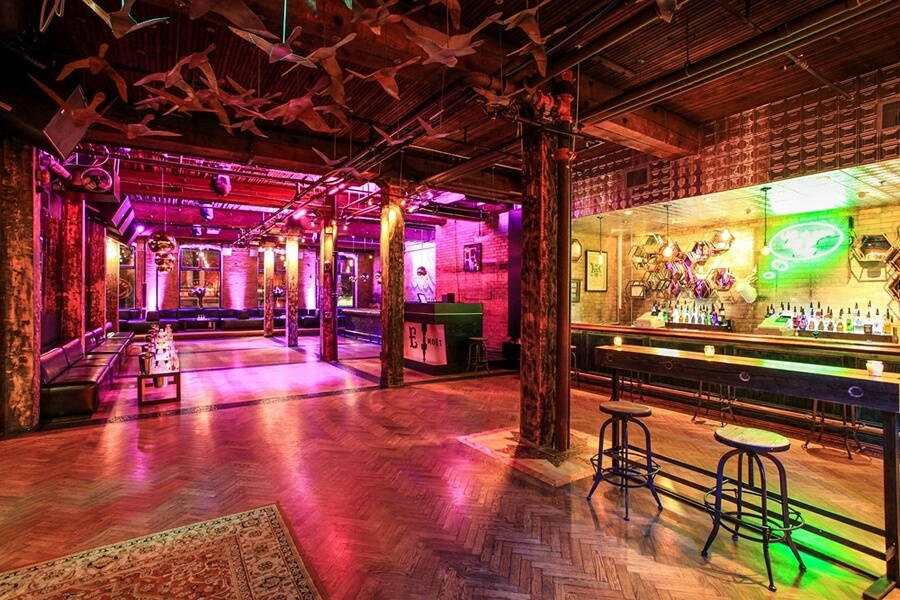 Located in the heart of Toronto's Fashion District of King West, The Everleigh features gorgeous herringbone floors, cutting edge pop art and authentic antiques where old meets new in this upscale lounge. Offering various features – including a fully equipped catering kitchen and a state of the art AV system – The Everleigh is perfect for a corporate event, product launch and other functions!
You May Also Be Interested In
Lavelle
627 King St W, Toronto, ON M5V 1M5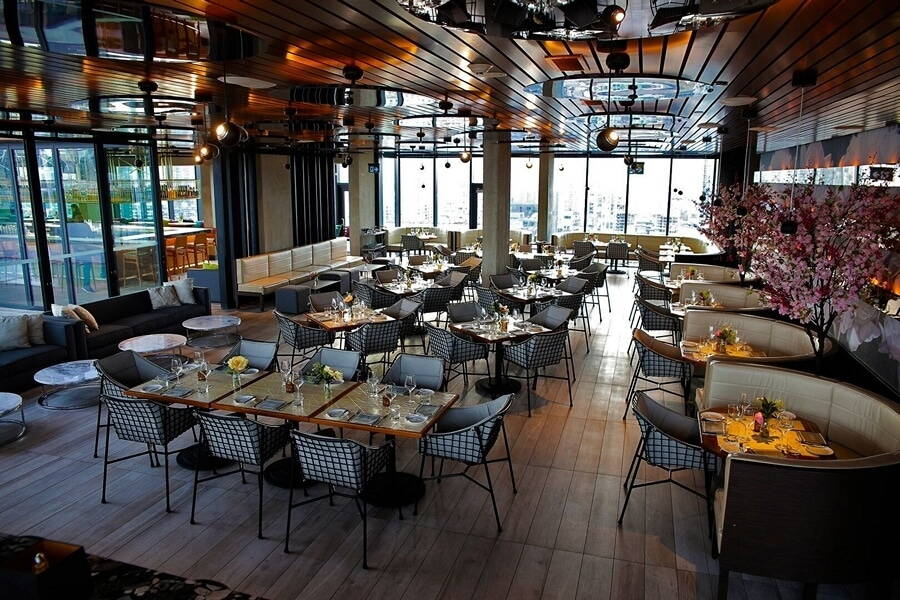 If you're looking for a breath of fresh air, then Lavelle is definitely a venue to consider! Conveniently located in Toronto's exclusive King West neighbourhood, Lavelle is an expansive and gorgeous rooftop complex accompanied by a modern French eatery, bars and an outdoor pool. This rooftop experience is perfect for any corporate function, and a huge hit for holiday parties!
---
Cube Toronto
314 Queen St W, Toronto, ON M5V 2A2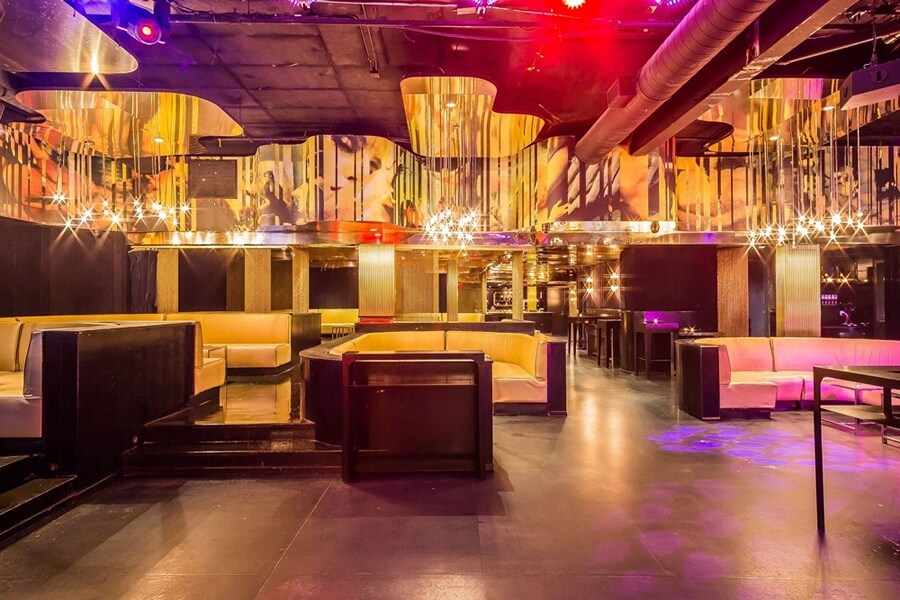 Situated in the heart of Toronto, right at Queen and Soho, Cube Toronto features nostalgic retro detailing, elegantly fused with an avant-garde approach. Complete with onsite A/V, a private courtyard, kitchen and plenty of LED screens, this wondrous event space offers an evening suitable for an elegant cocktail soiree or a casual corporate experience. In addition to being able to serve 350 guests inside, the rooftop patio can accommodate 300 more guests outside.
---
Rebel
11 Polson St, Toronto, ON M5A 1A4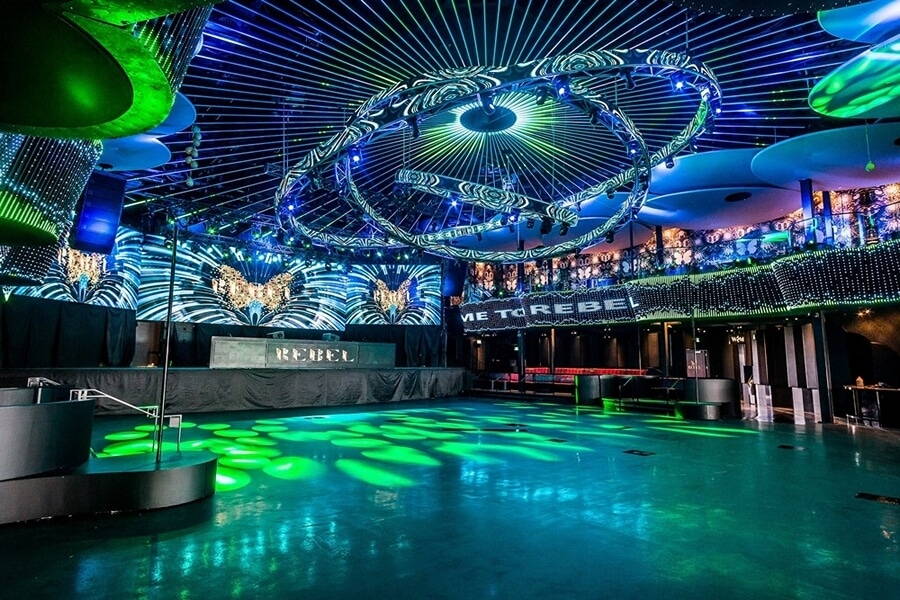 Located on the edge of Lake Ontario, Rebel is Toronto's largest nightlife and concert destination. This versatile event space is able to accommodate and transform into any type of event in any of its 4 rooms: "The Main Room", "City bar", "Noir", and the "Purple Room". With a maximum capacity of 3,700 guests, state-of-the-art sound and light technology, extraordinary design, and unrivaled customer service, Rebel is always ready to raise the roof!
---
Stirling Room
55 Mill St., Bldg 36, Toronto, ON M5A 3C4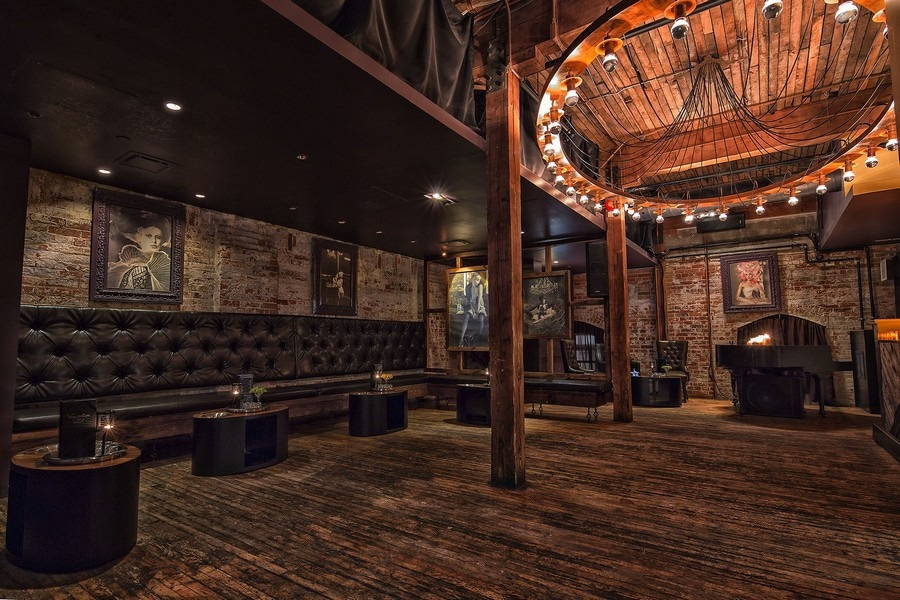 Located in Toronto's historic Distillery District, the Stirling Room features contemporary design merged with historic architecture to create a lavish experience for that vintage nostalgia. This fabulous event space features exposed brick, large wood beams, plank flooring and archways complimented by rich leather banquettes, acid rusted chandeliers, and grand lounge furniture; the space is extravagant yet unpretentious, where visitors feel like modern royalty and private events are customized to suit any taste. Ideal for services and receptions of groups from 40-200, the Stirling Room caters to a variety of corporate clientele with themed events, holiday parties, evenings of live music and independently promoted nights.
---
Toybox
473 Adelaide St W, Toronto, ON M5V 1T1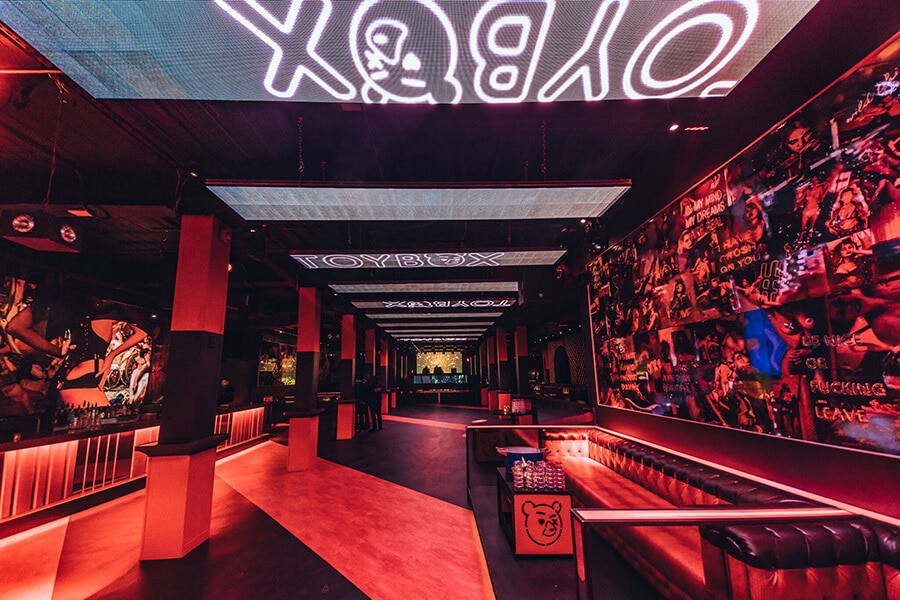 INK Entertainment's latest 14,000 sq. ft., ultra-stylish and sophisticated event space will blow you away! Newly renovated with state-of-the-art interior design and lifelike digital artwork and a capacity to host up to 1,200 guests, this hot new event space, Toybox, delivers an unreal corporate guest experience!
---
&Company Resto Bar
295 Enfield Pl, Mississauga, ON L5B 3J4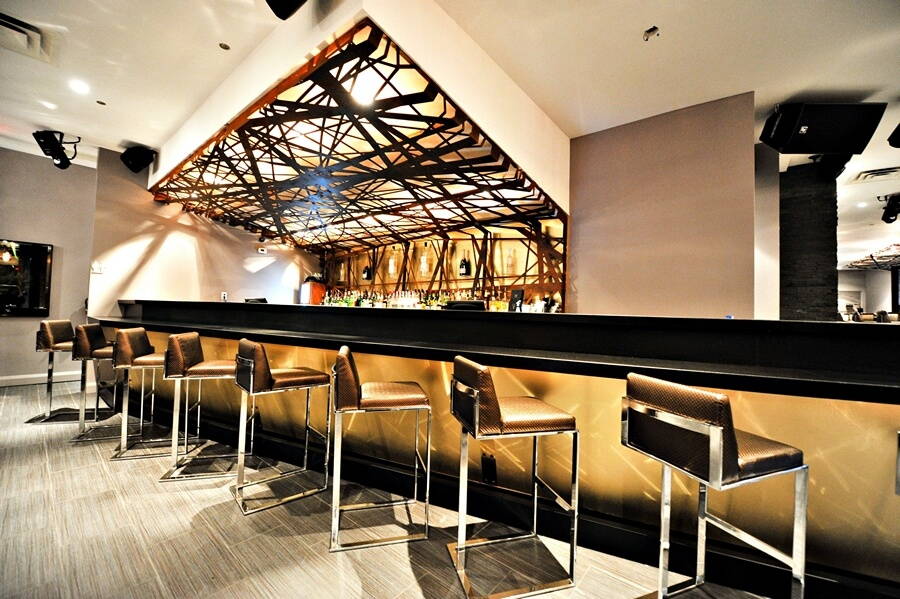 &Company Resto Bar invites you to plan your next successful corporate event at their full-service venue. With the aid of their dedicated team of professionals, they are confident in providing a 5-star experience for up to 500 guests! Whether its passed canapes or their prix fixe menu options, their Chef is pleased to cater to any event at any scale or budget.
---
EFS Social Club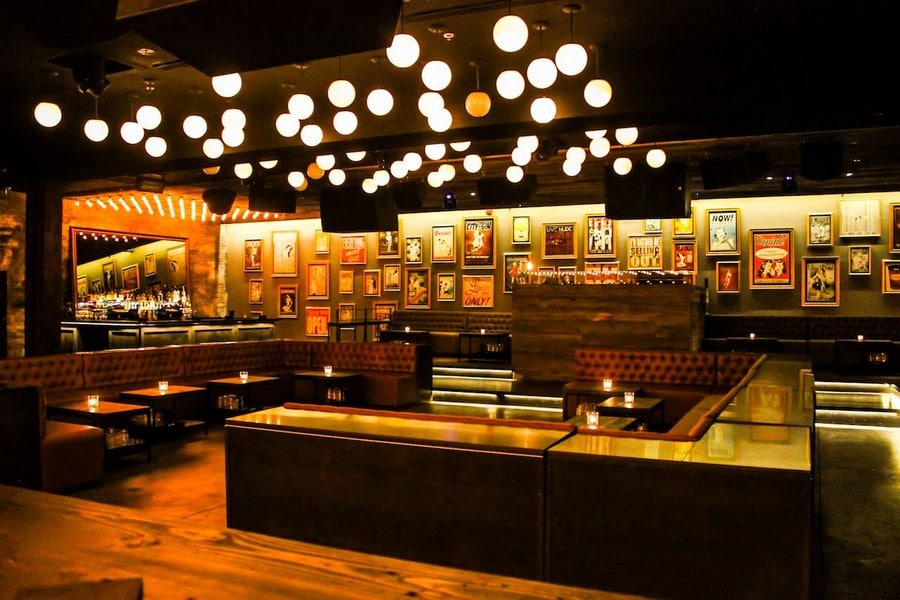 Boasting an incredible 5,000 square feet of functional indoor space and creative décor by world-renowned designer Lisa Ho Studio, EFS Social Club sits comfortably in the bustling fashion district of King West upon its trendsetting throne. Utilizing a brilliant combination of barn board, Edison bulbs, sleek leather banquettes, polished concrete floors and a smattering of colourful pop art, this venue is perfect for groups of up to 600 with an appreciation of contemporary design. In addition, the modular furniture and track draping can mold the room to fit your group exclusively and creates a thoughtfully designed space perfect for your next event.
---
Wildflower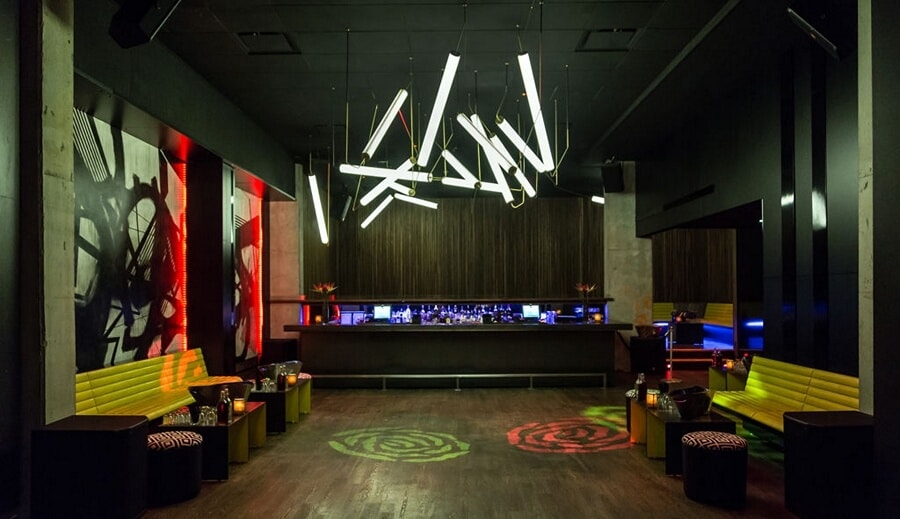 Located in the prestigious Thompson Toronto, Wildflower is one of Toronto's hottest nightlife destinations for young professionals with an effortless combination of cutting-edge design, contemporary art and world-class beats. With a standing capacity of 215 (110 seated), Wildflower is suitable for all event types, such as industry premieres, corporate gatherings, product launches, holiday receptions, and more. Whether it is a casual business meeting or corporate after-party, Wildflower is ready for you to transform!
---
Her
1325 Eglinton Ave E, Mississauga, ON L4W 4L9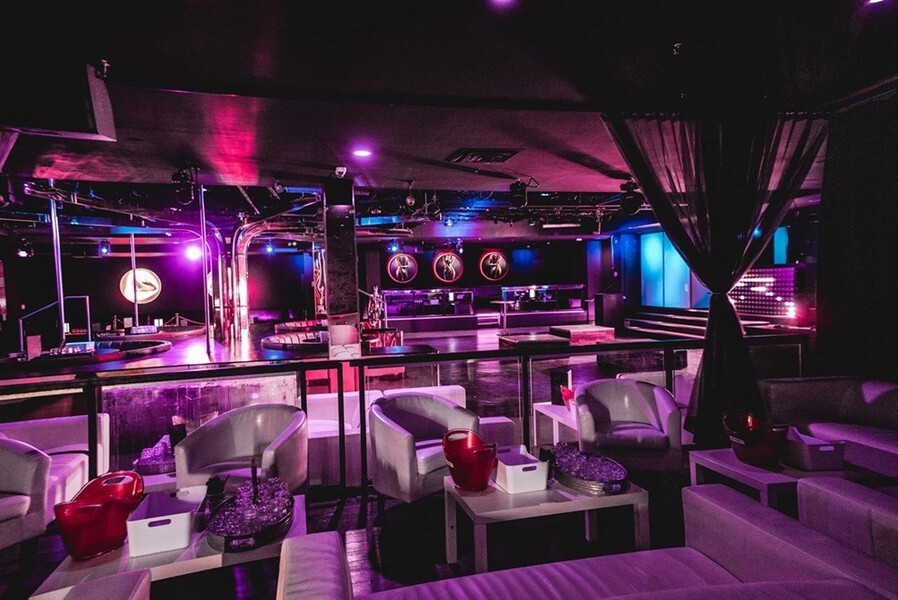 Who says you have to go all the way downtown for that Toronto night-life experience? Located in Mississauga, Her prides themselves in redefining nightlife in the GTA. With the luxury and sophistication of a nightclub and world-class audio & visual theatrics, this might be the perfect hot spot to host your corporate event, not to mention the staff will be thrilled to see you!
---