A vibrant piece of Toronto's history still thriving today, Old Mill Toronto hosted its annual wedding open house this past week.  For anyone that has visited the Old Mill since its 2000's remodel into a luxury Hotel and Spa, you are well familiar with its classic English charm that instantly evokes guests with a warm and oh-so-comfortable feeling (think charming chandeliers and grand fireplaces).
Easily among the most renowned historical venues in the city, with classically decorated staircases and hallways, the venue boasts three floors that feature over a dozen private event spaces in addition to their regularly operating restaurant, hotel and spa. Needless to say, this venue is incredibly popular!
While guests were invited to a guided tour of the entire venue, the main party was on the lower venue in their larger ballroom where over 350 eager couples enjoyed food, drink and entertainment. We (Brent Miller LIVE) were proud to be among the wedding vendors in attendance, performing for guests as they entered through the big wooden double doors. During our set breaks, I got the chance to enjoy the party myself and help give you a window into this lovely event with photos supplied by Ian Linawag.
Vendors Featured in this Article
Some of the most spectacular decor was supplied by Weddings by Design, doing a classic black and gold Gatsby theme. Florals from our new friends at Floreale Floral Event Boutique provided a perfect splash of springtime. Every detail was meticulously placed, making for some excellent photo ops!
The Westminster Room was decked out with ivory linens complimented with subtle gold accents, nail that oh-so classic look.
Carrying through with a similar theme, the Balmoral Room added pops of colour from the venue's in-house floral team.
In addition to providing dessert for all our guests, Patricia's Cake Creations were also on display in 5 of the many decorated ballrooms, alongside fully set head tables to help guests imagine what their own wedding day might look like.
With its stunning hardwood floors, cross beam ceilings, and detailed wainscoting, the Guild Hall is perfect for guests looking a bolder, yet classic look.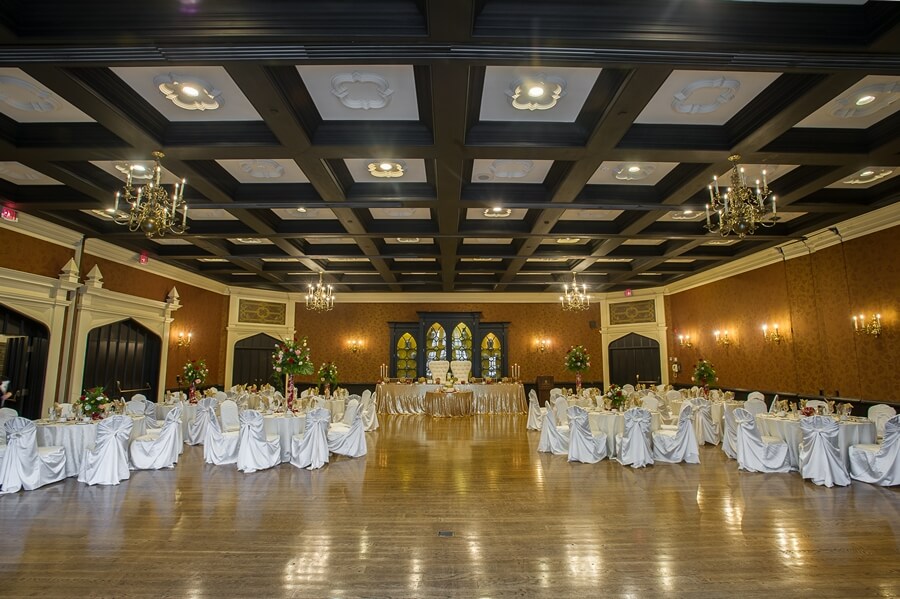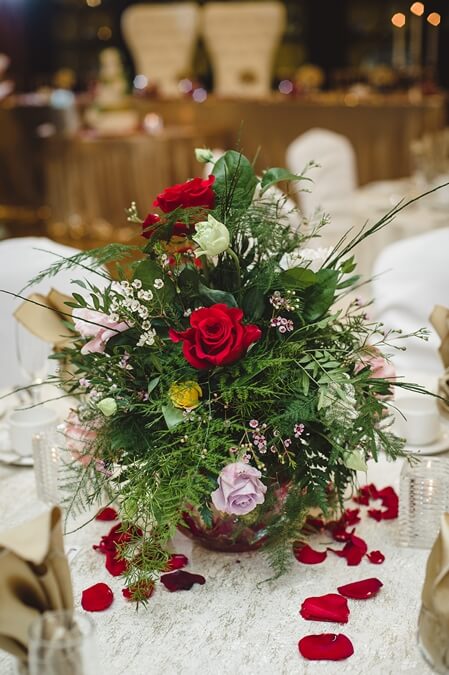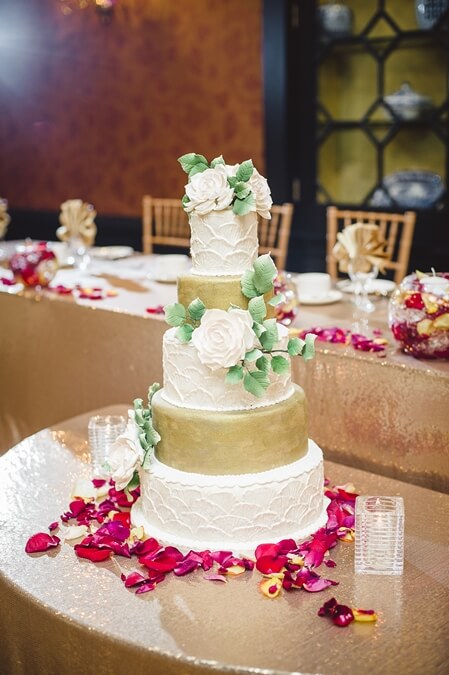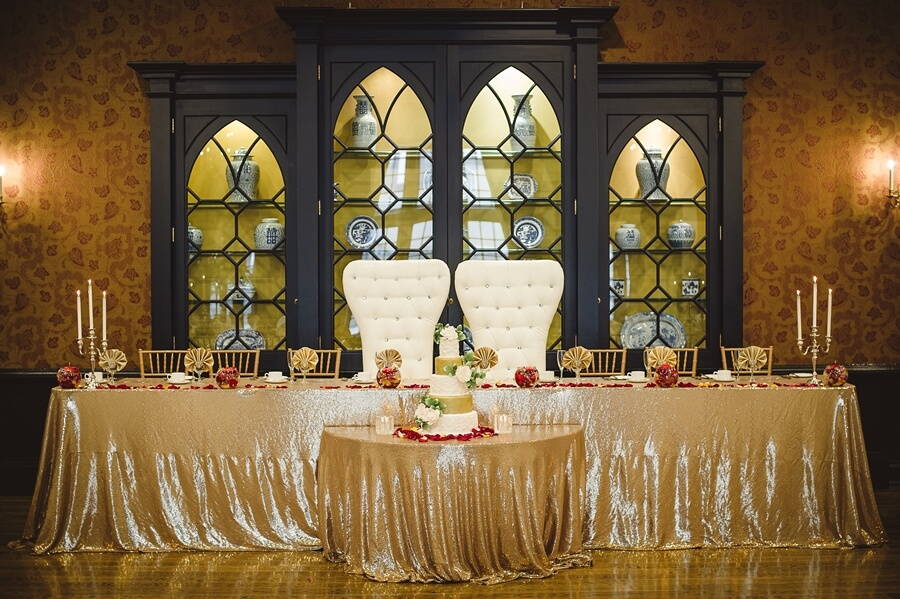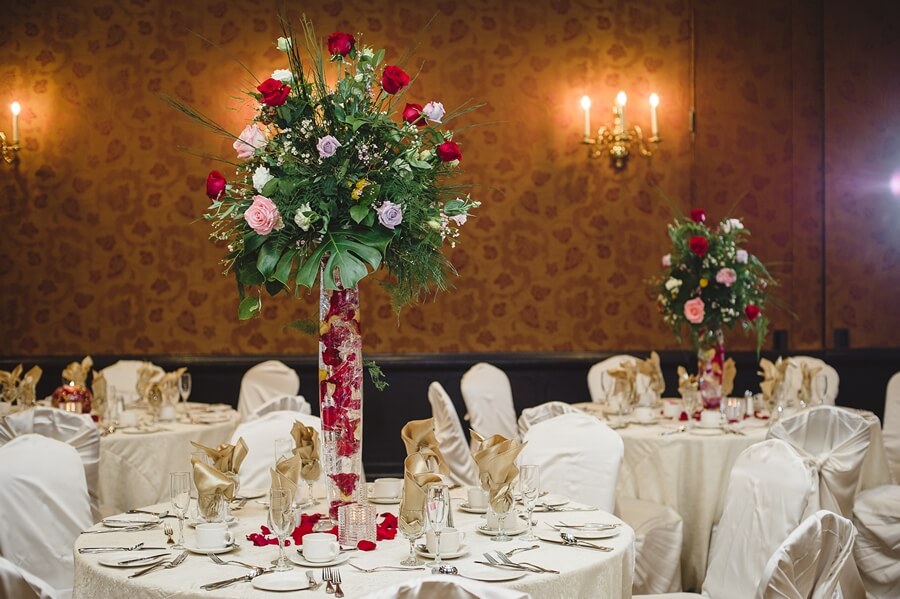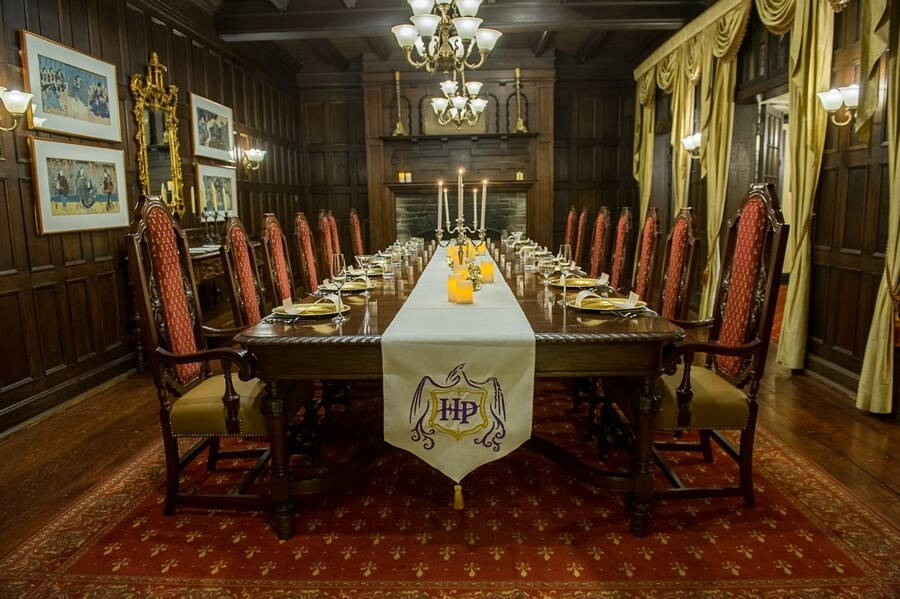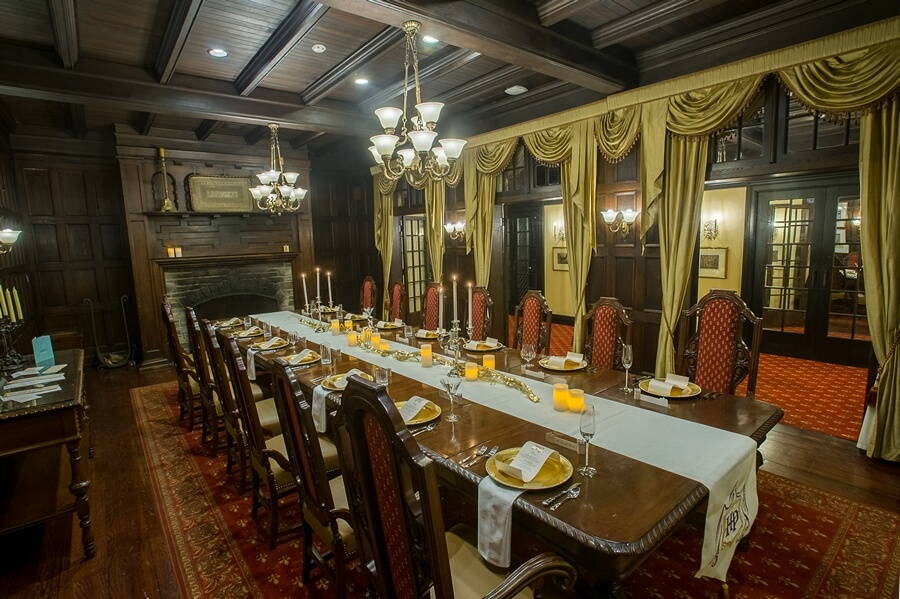 You'll want to bring your own top hat and monocle to dine in the Royal Oak Room  🙂 
The good folks at Maximum Music, Decor With Grandeur, Photographic Memories and Chair Decor were also among the many talented vendors represented at the show.
Coastline Catering brought some unique flair to an already lavish spread of delicious food. PEI Oysters were freshly shucked for guests to enjoy with a generous side of flair and charisma. The team at Old Mill's in-house catering also featured a delicious roast beef carving station (much to the the delight of this Alberta-raised boy).
Before leaving, guests could capture the memory in Snapz Photo Booth. There is always a certain romantic magic to having your photos instantly printed to take home, where they will live on your fridge or bedroom dresser forever.
This was the Old Mill's third annual Wedding open house and it certainly proved to be their biggest and best yet! From the lovely wood burning fireplaces to their friendly staff, it's no wonder this impressive historical Toronto institution continues to be one of its most popular wedding and event venues.