When it comes to orchestrating a gorgeous wedding, it can't hurt when the bride herself is a wedding planner. Organized by her company Love Laced Events Ruby and Charles' big day at the Markham Museum is a beautiful blend of rustic romance and organic elegance. Perfectly captured by Simply Lace Photography, you won't want to miss this one!
Vendors Featured in this Article
The great outdoors, along with an old train station, crafted a scenic, vintage backdrop for the couple's photo shoot.
A country shed, along with simple, stylish flowers and chairs perfectly accented the outdoor ceremony.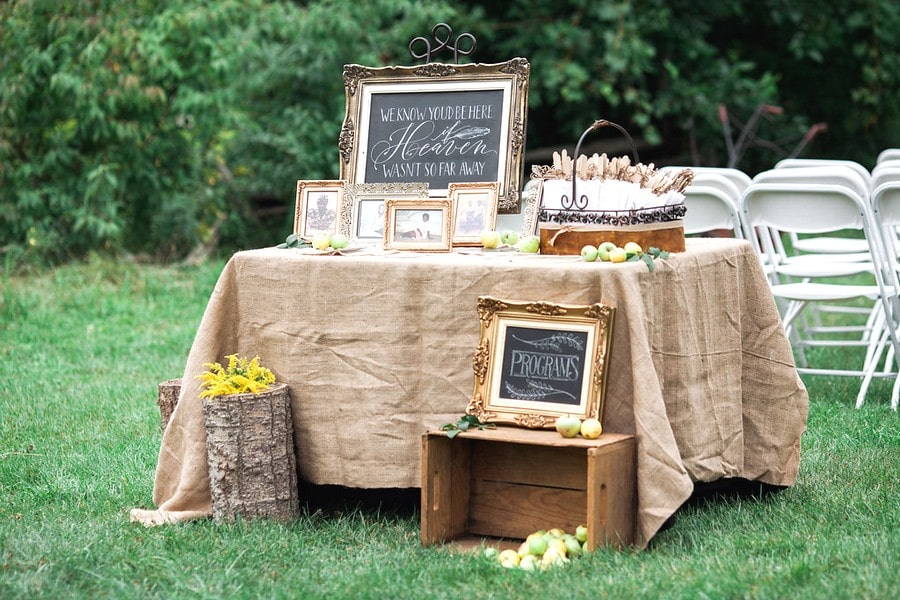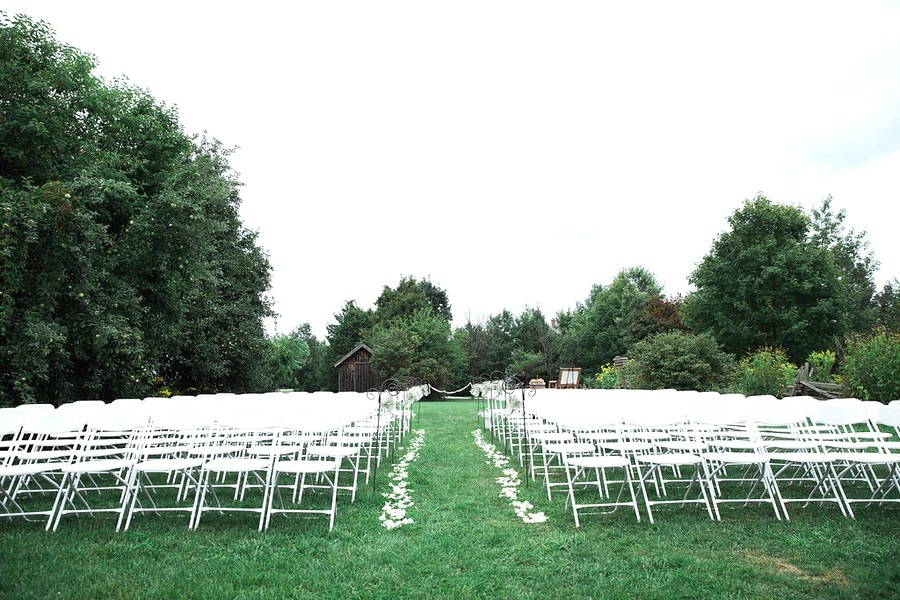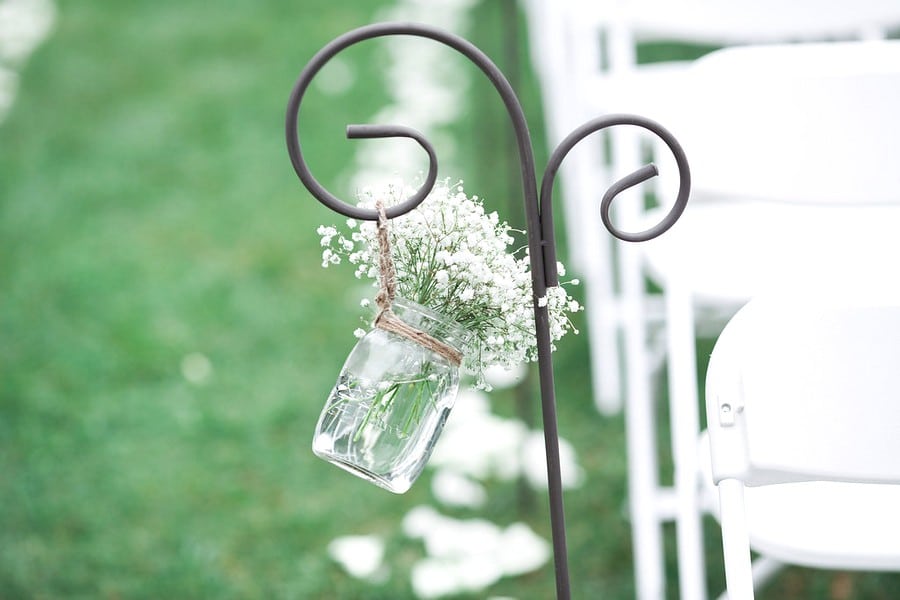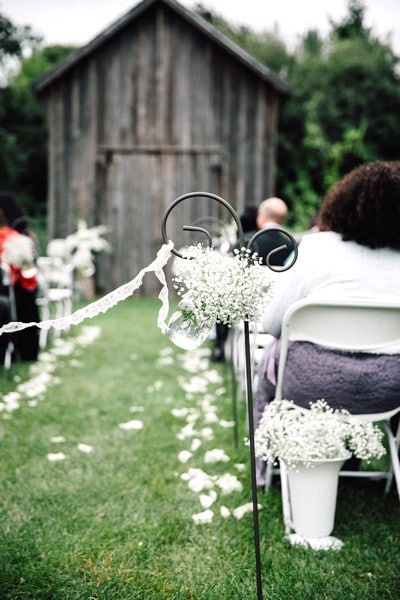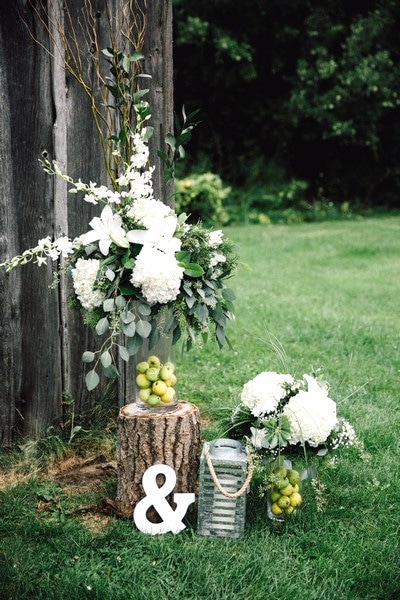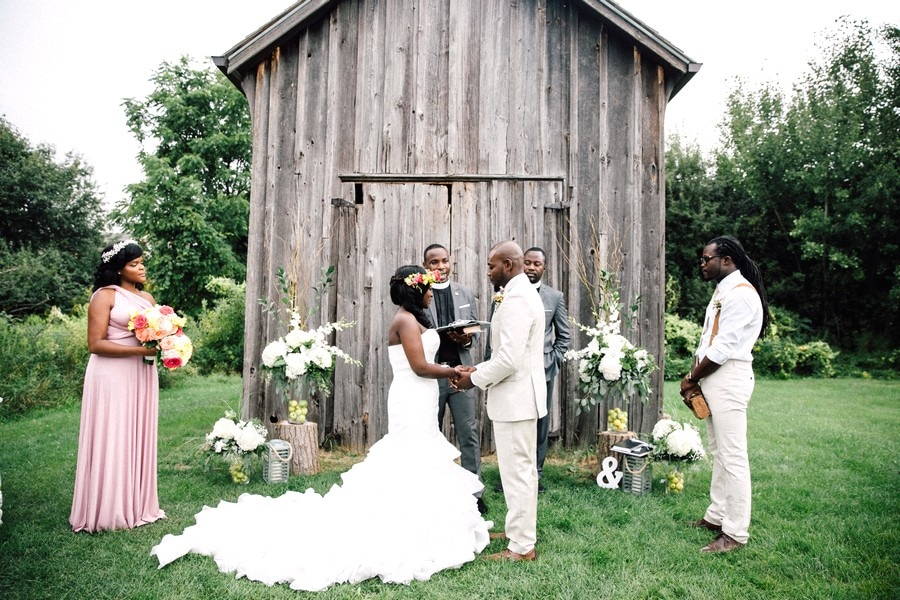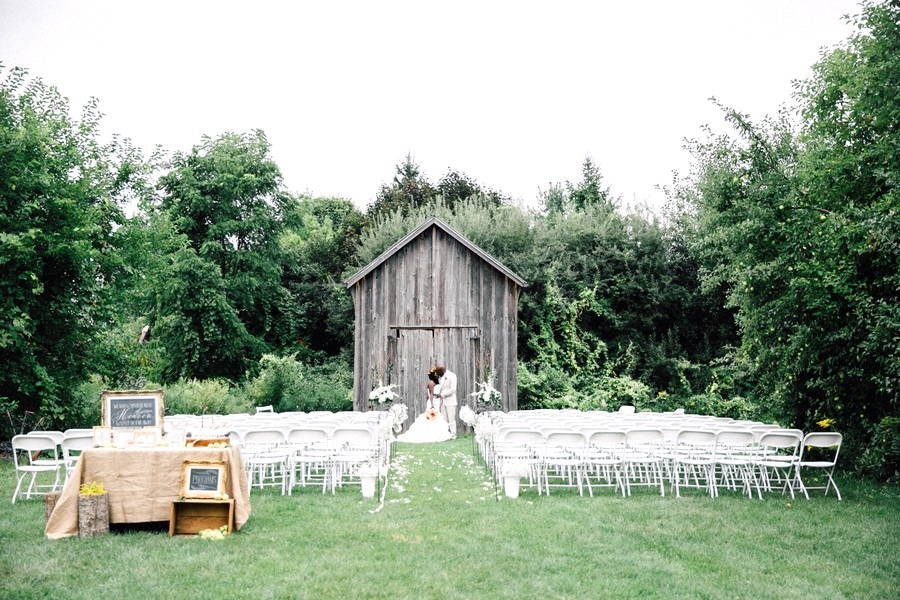 Rentals Courtesy of Detailz Couture Event Rentals
A white tent provided the perfect setting for the rustic-meets-country club chic reception. Lush flowers and vintage pastoral-inspired furnishings, along with personalized touches, created a night of love and warmth. Guests danced the night away on the monogrammed dance floor, while the overhead lanterns emanated a cozy glow.
AM Motion highlights the special moments of the day with this video.