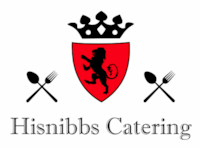 With superb quality and competitive pricing, Hisnibbs is the GTA's premiere catering resource for private and corporate events. Using only the freshest ingredients, our chefs finely tailor each menu for our client's specific needs to create an event experience that is simply unsurpassed. Whether an intimate dinner party or a gigantic corporate event, our seamless quality and over-the- top service will create a lasting impression and an occasion to be remembered. Our company has thrived for over 16 years servicing the GTA and has catered events as far north as the Muskokas. Contact us for a quote and reserve for a taste test at our dine-in facility for your next big event!
Photos
of His Nibbs Catering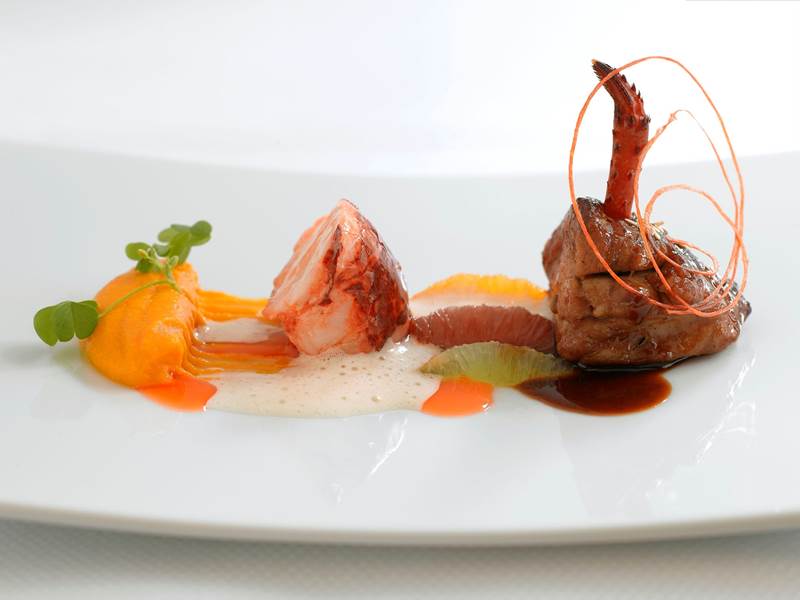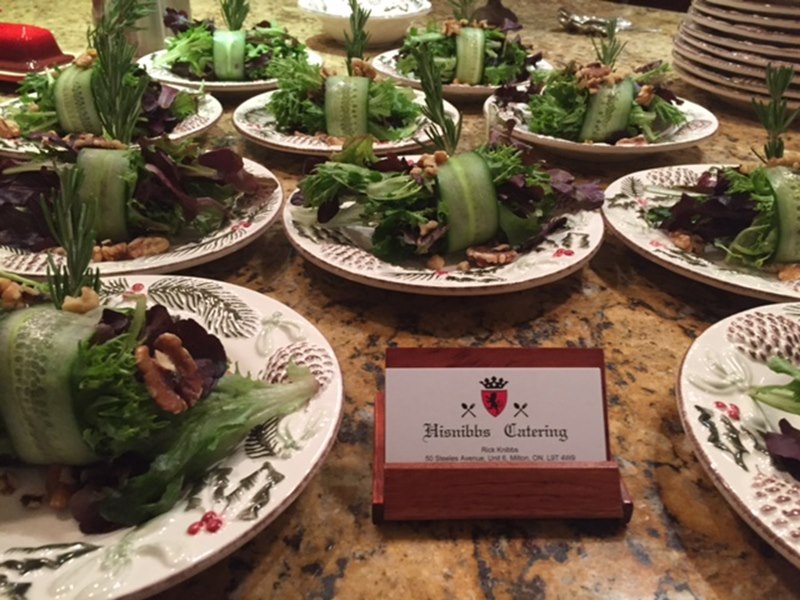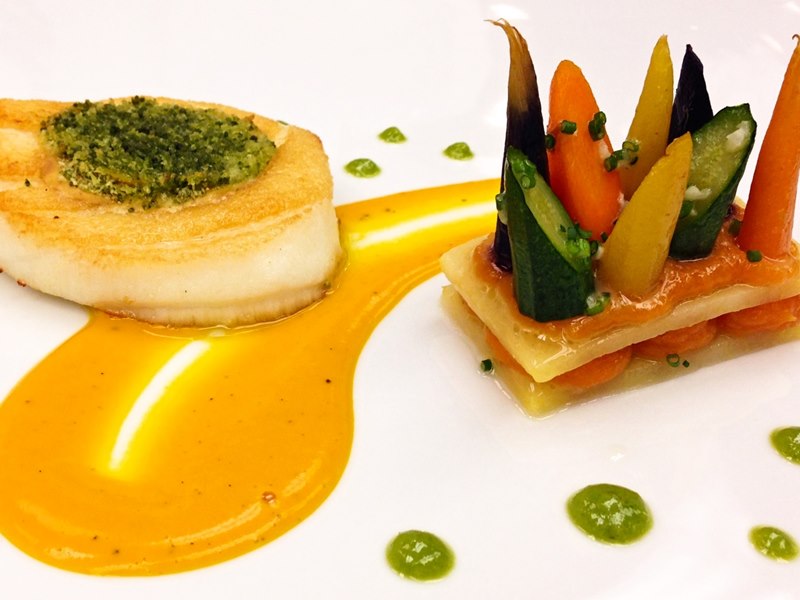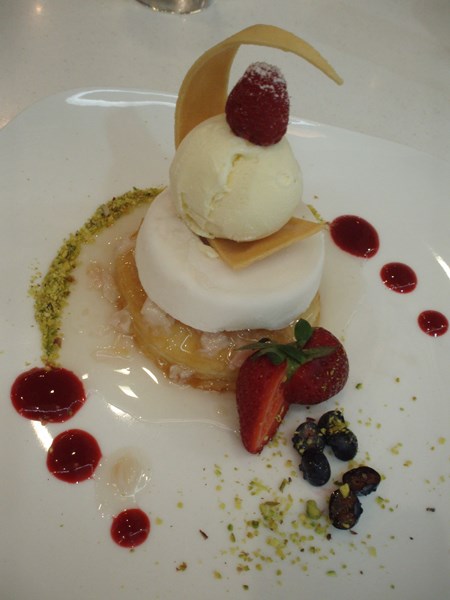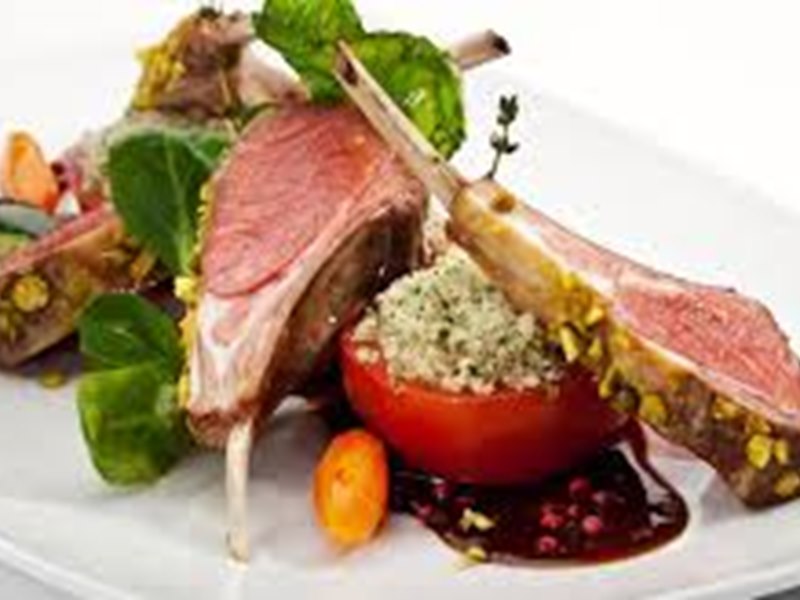 Vendors Similar to His Nibbs Catering
Barbara Raby
October 2018
Rick did an amazing job on 10 dozen appetizers for a small wedding. Delivered on time, reasonable pricing and beautifully displayed! The lobster mini pitas, veggie rolls and dip, smoked salmon and shrimp flew off the platters! Many compliments. Very happy with Rick/His Nibbs Catering. Will definately use at our next event! Barbara
Rick (of His Nibbs) provided catering for a baby shower I recently hosted and I could not have been more thrilled with the impeccable food and service he provided. Leading up to the event, Rick responded to any questions promptly and the day of, he and his assistant were punctual, professional, friendly, organized, tidy and extremely helpful, looking for any way to help the event run smoothly. Beyond the attentive service, the food was outstanding. Rick created a delicious and whimsical brunch menu that my guests raved about! I will look to Rick for any future catering needs.
Joan & David
November 2016
We chose His Nibbs catering for our 60-person wedding reception and glad we did as Rick exceeded our expectations despite our outdoor venue causing many challenges. Rick Knibbs took the time to scout our venue well in advance to ensure he would be able to deliver an excellent service given the limitations of the facilities at our venue. Rick came through and handled everything to offer a delicious meal even though he had to do some of the cooking outdoors in a field. Together with his team everything was set up well and exactly as we wanted.
Throughout the planning process Rick was always very easy to contact and get quick responses from, and whenever we wanted to add items or modify plans he was very accommodating and made good suggestions.
His food presentation displays creativity and his specialty in desserts was well exhibited by the custom designed wedding cake he prepared that was beautiful, and the artistry was perfect.
We gladly recommend Rick's services as he was very easy to deal with and came through with a great result and delicious food at a challenging venue. We are very happy with the result.

Overall, our experience with Rick was amazing! We booked him for my friends bachelorette party. He drove up to Collingwood to prepare a wonderful 5 course meal for 16 women. The food, presentation, and experience exceeded all expectations! I would definitely book Rick again!!
Evelyn Costigan
July 2016
On July 10, 2016 I had a 90th Birthday Party for my husband. Rick catered to 47 guests and each & everyone of them couldn't say enough about Rick and his outstanding performance. The appetizers and the main course we're served in a very professional manner. Any questions that I need answered during the planning was answered quickly by Rick and my mind was at ease during the entire planning. I would highly recommend Hisnibbs catering to anyone who require fast & efficient service from the beginning to the end.
His Nibbs Catering has been mentioned inside these other vendor profiles:
His Nibbs Catering Endorses the following vendors