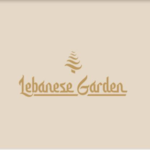 Lebanese Garden is a gem nestled in the heart of Toronto. Our unique dine-in, takeout, and catering facility offers our clients the finest nutritious Lebanese cuisine. We carefully prepare all our dishes with the finest and freshest ingredients and offer a wide variety of dishes for you to enjoy while staying true to your dietary requirements. We offer halal, gluten free, nut-free, vegetarian and vegan meals so everyone can delight in our food.
Our team has over 25 years experience in the food and catering industry. Our depth of experience offers you an experience using carefully sourced suppliers, and the finest ingredients available. All of our dishes are prepared in house from pickles, dips and sauces, meat marinates and our infamous fresh falafel balls. We guarantee you a nutritious and delicious meal. A healthy feast for the eyes, the palate and the soul.
A "go-to" favourite caterer for the University of Toronto, Ryerson University, and the downtown core, we offer a complete range of catering services. Our team helps you simplify event planning using our pre-set catering packages to ensure your guests are well-cared for. All your food and supplies from one location. Less time managing your caterer and more time serving your guests. Our catering team ensures no item is left forgotten.
We invite you to explore our selection and join us in the celebration of delicious healthy food for your next meal, and your next event.
Lebanese Garden, where good health grows.
The Lebanese Garden was an exceptional caterer in their professionalism, customer service, food quality, and overall experience. The food they catered for our event was delicious and packaged just right. It was enjoyed by everyone, and at a very reasonable cost. Mona and her crew were wonderful to work with! Thank you so much for helping making our event such a success! Will definitely look to cater from you again!
I ordered Lebanese Garden for a corporate event. The arrived on time and hot. In a word, it was delicious. We had so much positive feedback from the event attendees, including clients. We also had a few dietary restrictions, but everyone was able to enjoy the food. Everything was devoured. We word in a busy downtown office and we were able to get a lot of food for a lower price point - and it was amazing food! Many people went back for seconds (including myself). Would highly recommend for any event you have. We ordered the Mashaway 25 package with a few add-ons.
We have had catering for events of 100-150 people on multiple occasions and the guests always love this food. Delicious food and great service! Thank you Lebanese Garden!
We catered from The Lebanese Gardens for 300 people on 2 occasions during Ramadan and I have to say that the congregants who came to break their iftaar were very happy with the food which was chicken korma and shish Taouk. I gave them a 10/10. Tasty food Masha Allah.
I had Lebanese Garden cater my engagement party for 100 people, and the food was amazing! I had so many compliments on it and everyone enjoyed it! I've been asked by so many friends that were there to tell them who the caterer was, so that they could use them for their events. They arrived on time and with everything that was needed.
Lebanese Garden has been mentioned inside these other vendor profiles:
Company Overview
Company Overview
Map
366 College St, Toronto, ON M5T 1S6