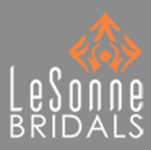 LeSonne Bridals
Vendors Similar to LeSonne Bridals
This vendor does not yet have any EventSource reviews. Be the first to leave one!
I got ready for my wedding at Lesonne Bridals. I had tried booking her when I got engaged but she wasn't available. When covid hit, we were forced to change our wedding date and I was so happy that Ruchika was available on my new date. She had me come in for a complimentary consultation to discuss my outfit and look. I wasn't entirely sure what I wanted but she did a fantastic job guiding me and making recommendations. On the day of the event, she worked swiftly and knew exactly what she was doing. Ruchika wore a shield to ensure her own safety as well as mine. I was completely relaxed and let Ruchika do her magic. I had been following her on Instagram for more than a year and had full confidence in her abilities. Ruchika is the sweetest and most patient person I've ever met. She made me feel beautiful on my wedding day and my insecurity about being an older bride completely went out the window. I could not believe that in my late 30s I could look this young and beautiful. I got lots of compliments on my makeup and two weeks after my wedding, I still go back to the photos taken in her studio and can't believe I'm the bride in the photos. If you're having second thoughts about safety, cleanliness, distance, cost or anything else - just know that it's all worth it! The photos and the memories will be with you for life so don't settle on your MUAH. I love absolutely everything about Ruchika and I am sooo happy I was able to book her. Lesonne Bridals have been in business for more than a decade. Quality and service is guaranteed!
Hello everyone! I got my makeup done from Ruchika for my Rukhsati/Reception day. It was my last event out of the three that I had. And honestlyit was the best look out of all the days I got my makeup done. Ruchika invited me to her house for a consulation, no other MUA did that, I really appreciated that. It really showed that she cares about how I look on my special day. Now on the day of my appointment she worked with me, by asking me how I liked something right after doing it. I do my own makeup usually so it was really hard to put my trust into someone else to work on my face, but her asking me over and over again how I liked something, I sincerely appreciated it from the bottom of my heart. It made me feel super comfortable. I got loaaadsss of compliments the day of, and even after my special day. Its been 2 weeks since my reception, and people are still messaging me with compliments and a couple other brides are also asking me Ruchikas details. I would 100% recommend hiring LesonneBridals for your wedding!
Ruchika is absolutely phenomenal in all that she does. I booked her for my wedding and reception looks and I can confidently say she over delivered. Not only is she insanely talented, her confident, calm and warm demeanour really helped keep me feeling calm and relaxed for my big day.Lesonne was one of the first bookings I made when I got engaged - I knew Ruchika was amazing and that she booked up really quick. Once confirmed, I had two consults. Ruchika with confidence easily explained what would work with my features and why. In fact, I trusted her talent so much that I didnt even do a trial! I knew I was in good hands. I also want to add that Ruchika worked her magic to completely transform my wedding look to my reception look in just ONE hour - my makeup and hair were completely changed and the work was flawless. Not only is she crazy talented, shes also very caring and goes out of her way to ensure that youre feeling your very best. I have recommended Lesonne Bridals to anyone looking for a world class hair and makeup artist. Thank you Ruchika for everything!
Gurpreet Pabla
August 2020
Ruchika, was a dream vendor to work with. She spends ample amount of time before your event to go over your vision for the day! I enjoyed every part of the process. Due to COVID I had to completely rescheduled my entire wedding. Not only did Ruchika accommodate my new date, she arrived fully prepared and adhered to all covid guidelines, given our new norm. Her positivity really helped me calm my nerves the day of my big day! I cannot wait to work with her again in the future.
Lesonne - the MUAH you need for your wedding! They were personable yet professional. Having a wedding during the pandemic, it was very important to us to have vendors who prioritized the health and safety of their clients and their staff - Ruchika (who is the sweetest!) did that and more
LeSonne Bridals has been mentioned inside these other vendor profiles: