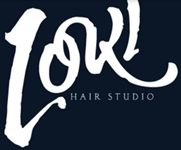 Loki Hair Studio
Vendors Similar to Loki Hair Studio
It definitely is unfortunate in these unprecedented times that local businesses are indeed taking advantage of this situation. Now, we are all aware that businesses were given exemptions by our government.It would have been nice to know that prices have significantly gone up including updating website fees before coming in for appointments. At an almost double fee increase. This is totally unacceptable. After speaking with Christina, I had explained that when booking the appointment, I was not informed. Had I known, I definitely would not have chosen to come in.Christinas actions only demonstrated that she does not care and is basically accommodating for her own selfishness. Who ever heard of weighing hair products and adding the extra charge? After all, we are all in the same boat arent we? In good faith, it would have been nice to at least come to a compromise. Her explanation was that they were making up for the COVID loss.I must say that I am extremely disappointed to know the level of integrity that Christina demonstrates as a local business owner. Having said that, for this reason I will no longer be needing nor will I be supporting her services.
Claudia Bevacqua
January 2020
Only the best at Loki hair studio! All of the stylists are amazing. I have been coming to Loki for years and will not go anywhere else. Absolutely amazing team! I highly recommend Loki awesome place with the best stylist in town!!
Katrina Wojcik
September 2019
My experience at this salon is always enjoyable! I've had my hair cut, layered, styled, and coloured throughout the years by some very hair-passionate women! The atmosphere is fun and unique from friendly, approachable staff to talented and skilled stylists.
Daniela Teixeira
February 2019
My mother and I had our hair done by Chelsea and let me say, she does absolutely amazing work. She knows how to work with her colors. My mother and I had my sister's wedding the next day and Chelsea came in, even though she wasn't well and worked her magic. I will definitely be going back to her! Best service hands down. Thanks girl you absolutely rock.
I went to this salon for my wedding day. The care, professionalism, promptness we all received was remarkable! I have switched salons and now go to Loki (Kristina) since then. Wonderful place!
Loki Hair Studio has been mentioned inside these other vendor profiles:
Blog Posts featuring Loki Hair Studio