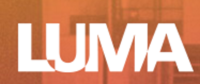 Luma Restaurant
Vendors Similar to Luma Restaurant
This vendor does not yet have any EventSource reviews. Be the first to leave one!
Thru Les Yeux Blog
January 2020
Met a coworker here for lunch on a Tuesday at 1145. It was quiet & peaceful. The view from the comfy couch was a bonus! Had the pan seared salmon - delicious!. The kitchen and waitstaff were understanding and accepting of my coworkers food intolerances and allergies! Thanks so much!
Iqbal Siddiqi
January 2020
Food and service was better when I went over the holidays. Huge improvement from the time before that. Octopus was delicious.
Went for Magic Brunch on Sunday. The food was spectacular - Lobster Eggs Bennie was a standout - and the service was absolutely lovely. There were $6 cocktails! The First Waltz was a delight.
Very chic bar/lounge with delicious small plates. The staff was very attentive and nice. I also like the first come first serve lounge area seating (at least before 6pm). They aslo have a full restaurant part, but I didn't try it
Luma meets every expectation that you would have of an O&B restaurant. Have come here many times for drinks (which are lovely), but never for dinner so this was a new experience to celebrate a birthday. The food was delicious and the service was equally as impressive. Would definitely recommend Luma as a spot for a wonderful date night, special occasion, or casual drinks.
Luma Restaurant has been mentioned inside these other vendor profiles:
Blog Posts featuring Luma Restaurant