Makeup Me Pretty GlamSquad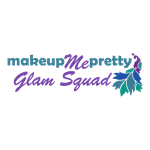 Makeup Me Pretty Glam Squad is ready to 'glam you up' for your special events. We pride ourselves on our focus of a flawless finish with extra attention to all the details. Whether you are a bride or one of our beauties, you will be treated with same level of quality service.
First we perfect your canvas through colour correction concealing, highlighting/contouring, and perfecting the eyebrows. Then we move on to complete the makeup application & hair styling to compliment your features and tones.
Our vision is to put your best face forward; makeup is not about hiding or covering up, we like to think of it as an opportunity to enhance your existing beauty for a nice flawless & polished finish.
We feel that if you are going to pay for a service, you deserve our full attention & quality of service without the rush. Therefore, we have come together to be able to better service our ever growing client base by working as a team. Sometimes we will need to split up to help clients across town, and other times we will work together to glam up our larger parties.
A few of the benefits we provide our beauties are:
1) One call to book Hair & Makeup, whether for 1 person or 15!
2) We take care of all the scheduling headaches for larger parties, one call and we will coordinate the rest.
3) If you are on a tight time frame and a few of you need to get glammed in a short period of time, as long as our schedule permits, a few of us can come out to accommodate your time frame.
4) We will never call in sick on you! You can book with peace of mind that one of us will be at your doorstep on your special day. Emergencies happen, life happens - it's all understandable, however it is not fair to a client to be without an artist on her special day. When you book with us, you will be well taken care of.
5) Collectively we have over 20yrs experience! We are constantly sharing tips and techniques with each other and are always up for learning the latest styles, you will see this in our portfolio as it grows.
6) At time of booking you can choose your Beauty Expert if you wish, as long as they are available, they are all yours!
Book a Beauty Expert from the Makeup Me Pretty GlamSquad:
Call 647.267.5377
visit www.makeupmepretty.com
FB www.fb.com/makeupmepretty
IG @makeup_me_pretty
Makeup Me Pretty GlamSquad has been mentioned inside these other vendor profiles:
Company Overview
Company Overview