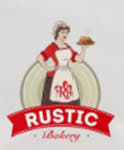 Rustic Bakery
Vendors Similar to Rustic Bakery
This vendor does not yet have any EventSource reviews. Be the first to leave one!
For many years, Rustic Bakery has served the local community with Quality Italian Baked Goods, Deli, and Groceries. And if your stopping in for lunch, come hungry!! Great hot plate served here!
Stephen Irlam
January 2021
Rustic Bakery is fantastic! Great hot table, great pastries. Wonderful family run business. Its the hub of the neighbourhood!
My family has been frequenting this bakery since we moved to the neighborhood over 25 years ago. This place is like an Italian monument for us. Definitely brings back nostalgia of walking through a piazza in the heart of Italy. The deserts are yummy! The ice cream is great. The owners are inviting and kind! Definitely recommend this place!
First time and definitely not my last! Staff are friendly. The selection of food supplies is amazing. The hot table is so delicious; pizza and cannelloni are a must!
Isabel Kirk
November 2020
My favorites are ... I dont remember names... pink heart; its very light, mus is super tender and not too sweet, filling inside is like a fruit, also not to sweet, but very delicious. And the other one I like a lot is violet cake. Its made from some kind of vegetable that is purple. Also very light consistency, doesnt have this heavy creamy as cakes usually have.
Rustic Bakery has been mentioned inside these other vendor profiles:
Blog Posts featuring Rustic Bakery