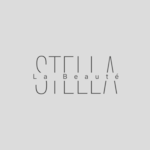 𝓐𝓫𝓸𝓾𝓽 𝓤𝓼:
The hair and makeup artists at Stella La Beauté are here to help you customize your look and appearance for each and every event you'd like, from full makeup applications to hairstyles as unique as you are. We also would travel around the GTA and beyond just for you.
𝓔𝔁𝓹𝓮𝓻𝓲𝓮𝓷𝓬𝓮:
Stella is certified by Freshteh Roud Barani and holds diplomas from Marca College and Glow Academy. She started off as a makeup artist for Georgia Armani and YSL beauty. She has performed makeup for a variety of events along the way, including Miss Universe Canada, Toronto Fashion and L'Oreal. She has styled numerous bridal and formal looks for these occasions, which inspired her to study hairstyling at Marca College.
𝓢𝓮𝓻𝓿𝓲𝓬𝓮𝓼 𝓞𝓯𝓯𝓮𝓻𝓮𝓭:
On the day of your wedding, Stella La Beauté may create whatever cosmetics look you choose. Up to 24 hours of wear are assured with the makeup. Are you trying to find a stylish updo? Options include twist, wave, drape, and rose designs. These are all brand-new, stunning, and distinctive looks that are known as Russian hairstyles . You can get the classy hairdo you want at Stella La Beauté. We also work with half-up, half-down and boho hairstyles. Knowing that you will feel pampered and gorgeous on your big day will give you peace of mind.
Stella did such an amazing job on my hair and makeup! I couldn't be more happier with the look she was able to achieve. It was natural and dewy just what I asked for! I will be sending my girlfriends your way for sure.
Stella La Beauté has been mentioned inside these other vendor profiles: