The Tempered Room Catering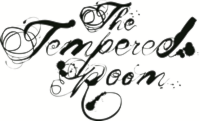 The Tempered Room is a full-service caterer that specializes in Modern French Cuisine. Whether you are having a gathering in your home or an event space requiring full staff, you need a breakfast dropped off for your early meeting or need a nice "impress your guests" prepared dinner to be picked up directly from our shop, we have you covered and will make sure that everything is flawless. We strive to offer a unique experience through menu originality and impeccable service, consciously using local and sustainable ingredients.
Vendors Similar to The Tempered Room Catering
This vendor does not yet have any EventSource reviews. Be the first to leave one!
Michael Rouben
February 2021
The chefs here show creativity and innovation while executing at a high level. The croissant cheeseboard they did for Valentines was genius.Cinnamon roll was surprisingly incredible. Highly recommend!
The best almond croissants I've had in the city. Not to mention, the upgraded Ferrero croissants are amazing. They are not overly sweet yet decadent and wholesome. I had ordered the Tempered Smash as well and I couldn't be happier with what I got. I am not a huge fan of dark chocolate but I couldn't stop eating the dark chocolate used to make the heart. The pastries inside were a delicious surprise of flavours. I don't live close but I would drive into Toronto just for their pastries!
Robert Vincent
December 2020
Really great cafe with a bakery in the back and lots of nice treats. Some local made goods for sale at the front which is nice too. It looked like you could actually call and place orders for different types of bread products like sourdough, English muffins and others. Was able to snag a sourdough loaf and it was well worth it.
Carolyn Jarman
October 2020
I had such a wonderful experience ordering pastries from the tempered room. The staff were so lovely, the order ready promptly, and when I was running later than expected, they accommodated me. I live in the east end but will definitely be back to visit this gem of a spot. Thank you for your attention to detail and your immaculate and delicious pastries. You clearly put your everything in to each one.
María Gabriela Ayala
October 2020
We have been going to The Tempered Room for a few months now and they never disappoint. The croissants and chocolate croissants are spectacular. In the last 2 weeks we ordered 2 cakes for our birthdays. The St Honore has been one of the best Ive ever had. We then ordered a pavlova, and even though its not on their menu, they made sure one of their chefs created one for me. It was beautiful and delicious. I love going to small businesses that really do their best to accommodate my requirements. Certainly this is something you cannot get with large chains. That is why we always try to support local businesses.
The Tempered Room Catering has been mentioned inside these other vendor profiles:
Blog Posts featuring The Tempered Room Catering