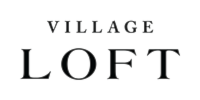 Located in the stylish Bayview Village, in the heart of North York, Village Loft offers a modern and flexible backdrop for all styles of events. Newly renovated, Village Loft's exposed brick walls, wood beams and floor-to-ceiling windows display contemporary elegance with a rustic flare. Its exquisite indoor dining space and large outdoor terrace make it the perfect venue for everything from corporate functions and cocktail receptions, to bar and bat mitzvahs and weddings.
This vendor does not yet have any EventSource reviews. Be the first to leave one!
Amazing space for events. Very well decorated, good food and good tech (although it is very expensive to use their built in tech). The staff seem very unhappy. The manager was completely unhelpful and overall seemed miserable to be working. Not the type of person who should be in the hospitality business.
Robbie Belmonte (Photography by Robbie)
December 2019
Beautiful setting for a Celebration, I had the pleasure of being hired to photograph a company Holiday Party at The Village Loft was was impressed by the service of the staff, the ambiance, and the delicious food.
Frances Morency Photography
November 2019
Best wedding experience with coordinator in a long time. Amy is a keeper! As wedding photographers, we are usually ignored. NOT this time. Amy and her staff made sure we were fed, had a seat, knew the schedule. If she treated us like this, imagine how great my bride and groom were being taken care of with their guests. Best place for your wedding.
Monique at London Ivy Products
September 2019
The venue is beautiful. Anahit and Amy worked with us to meet our specific needs for our community wellness brunch. We utilized the entire venue, and the room was perfect. Anahit is such a pleasure to work with: excellent time management, follow-up, great listener, and communicator. She accommodated all of our needs. O&B made a great choice in having her manage this venue. Amy (day-of venue management) and her team were absolutely fantastic. They brought in special staff for our event, and they knocked it out of the park. As an event curator, we typically don't eat during an event (not for lack of desire), but the ladies made sure that there was food for me during set up and through the brunch. The day-of staff consistently checked in to make sure we were okay. Our guests enjoyed our programming and the event venue was a great backdrop to host them.
Great space, food and staff. We had a wonderful experience hosting a co-ed babyshower here for our friends and family. I would definitely host another event here for personal or business reasons.
Village Loft has been mentioned inside these other vendor profiles:
Company Overview
Company Overview
Venue Features
On-Site Ceremonies
Wheelchair Access
Free Parking
Audio/Visual
Wi-Fi
Outdoor Facilities
Catering Information
On-Site Catering
Off-Premise Catering
Kosher Food
Map
2901 Bayview Ave., North York, ON M2K 1E6