A Vision Studios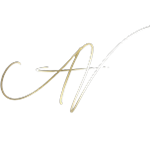 Located in Markham Ontario, A.Vision Studios provides professional photography and videography services by capturing life's most precious and memorable moments for its clientele in the Greater Toronto Area. From engagement celebrations to wedding days and from modern to traditional, A.Vision Studios reflects the fine details of each moment into everlasting memories.
As a top-tier wedding photo and cinema studio in Toronto, Ontario, A.Vision Studios specializes in bringing to life personalized story-telling through the lens. Bringing quality and creativity into focus through detailed design and expert vision, A.Vision Studios provides a timeless and professional portfolio for its clientele and their precious milestones.
To capture the essence of these special milestones, the experienced team members at A. Vision Studios showcase their photography education, expertise and vision with fresh creativity and vivid imagery against the backdrops of fairytale destination weddings to traditional portraits and modern cinematic production. Capturing life's finest moments, A.Vision Studios weaves together a beautiful and moving story through cinematic motion and holds still a fleeting moment through timeless and traditional photography.
Timeless and modern day story-telling combined with both a creative and traditional eye, A.Vision Studios is there for the life-altering moments while they're being lived and celebrated. With fine-detailed elegance and exquisite quality finish, A.Vision Studios is alongside framing the beauty from each of these moments to the next, in each of life's steps, both big and small, and with every slow and swift movement. A.Vision Studios delivers an everlasting lifetime keepsake for its clientele and conveys the pure essence of what it truly feels like to be in the moment.
Vendors Similar to A Vision Studios
A Vision Studios has been mentioned inside these other vendor profiles: