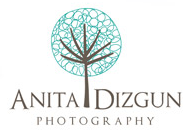 Anita Dizgun Photography
Vendors Similar to Anita Dizgun Photography
This vendor does not yet have any EventSource reviews. Be the first to leave one!
Yuniel Fernandez
September 2020
My wife had passport photos taken here about 3 weeks ago. The service was fast and professional. Highly recommend them, John and his father are top quality professionals!
Owner is great, quick and entertaining. Can attest any bad reviews here are just a bunch of Karens. Cash only but no big deal
The best photo studio in Ontario! John is a really nice and professional man! With his friendliness, he brought the best face out of me without being too nervous and looking stiff. I love his passion for his work to get the best shot out of his clients, unlike many photo studios who just take your photos abruptly without caring about clients. I had a horrible experience at a photo studio in Guelph who doesnt know anything about how a PR photo should be and the picture they took of me was just awful! They were wrong about everything (including measurement and lighting) about the required photo and charged me more than $20! John, on the other hand, provided me with the BEST picture under $10! I STRONGLY recommend this place to take both a passport and a PR photo! Kudos to John!!
update see attached photo for how owner respond to negative commentWondering where all the good comments come from. First the store is not open on time. It should open at 10am as said on Google, but the owner was not there until 10:30. Also the competency of the photographer is questionable, because the digital copy he sent me is of the wrong size and dimension as opposed to what Chinese consulate required. Despite the obvious mistake in preparing my digital copy, the owner/photographer claimed that I am the only customer that have this issue.
Gabriel Cardenas
July 2019
Friendly Photo studio for casual passport pictures. The owner always make the place comfortable and fun for his clients. The service is reliable and professional. Second time here for a passport pictures (a good one :) ).
Anita Dizgun Photography has been mentioned inside these other vendor profiles:
Blog Posts featuring Anita Dizgun Photography