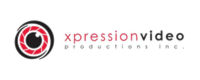 We are a fine art, documentary, candid and cinematic style wedding film boutique. Since 1994, we have grown to love and tell beautiful unique wedding stories. Our realistic story telling approach is a product that will forever be treasured and timeless. We feel wedding films should be documented in a way that will embrace the true occurrences of your day. A story like this will never be put away. Our ability to enhance your wedding film through detail and emotion will surely make your video worth watching for many years to come. Is it worth the investment? Absolutely!
Max Weissengruber
November 2020
Ann (Ireland) Weissengruber, my wonderful wife of 54 years, passed away on August 7, 2020. In honour of her wonderful history and loving contributions as wife, mother and with relatives and friends, our family planned a special dinner and song entertainment celebration at the beautiful Royal Botanical Gardens in Burlington, Ontario. Given the very special and elegant event we had planned, we searched for a video producer who could do proper justice to such a once in a lifetime occasion.We were fortunate in selecting Xpression Video based on some very creative and significant videos of other family related events.Danny Avelar and his crew worked very hard to overcome the restrictions imposed on the venue by corona virus regulations. These were designed to protect guests, entertainers and technical personnel engaged for the event.They worked quietly and professionally to create a video remembrance that is a legacy for my family and relatives.Having now seen the final product, I am very pleased at how Danny and his team really captured the many emotional moments during that special ceremony.I can most heartily recommend Xpression Video for anyone who is planning a special occasion that requires the sensitivity and creativity to capture important moments in their own lives.SincerelyMax Weissengruber
Samantha and Marxo
October 2020
Fantastic! I can't say enough! Working with Danny was amazing and the final product was more than I could have hoped for. Thank you for capturing our special day!
Patricia Baranowski
July 2020
OKAY! Everyone listen up!! I am going to be honest, I am an extremely hard person to please, and I always have my own vision. When I say that Xpression Video delivers, I mean it with my entire heart.When I first met with Danny, I explained my vision, the theme I was going for, the type of music I wished to have included, etc.When my husband and I received our video I was completely shocked! Not only did it exceed my wildest imaginations, it was exactly what I asked for. Often we receive services which are not even close to what we requested. But Danny really listened to me, and he brought my creation to life. Thank you so much, words cannot express how thankful I am.Not only was the final product amazing, the team is so kind, responsive, helpful, and they really make you feel like a QUEEN and KING on your special day. If you are looking for a videographer STOP looking, this team is it!!Thank you once again, even though thank you does not even cut close to the amount of gratitude I have for this business!
I would definitely recommend Xpression Video Productions! I was not only impressed by their work before booking them for my wedding but what meant the most was that they are extremely accommodating and personable!My fiance and I were supposed to get married November 2020 and decided to push things due to Covid. Danny has been nothing but sincere and extremely helpful during this difficult time. Although, our new wedding date no longer worked for him he was super responsive and offered to give us our refund back which is unheard of.We could not thank them enough for helping us throughout this whole process. Xpression Video Productions will definitely make you feel like family!
Jessica Jorge
September 2019
I cant thank Danny and his team more, he made us feel like we were the most important couple in the world and ensured everything was perfect from the first moment we met him to the delivery of our video. He captured every moment beautifully, making us laugh the entire day and turned it into the most amazing video. I recommend Danny to every single bride or groom looking to feel special, understood and end up with amazing memories captured forever. I wish I could give him 100/5 stars!! You wont regret choosing his team
Xpression Video has been mentioned inside these other vendor profiles:
Company Overview
Company Overview
Pros I Know
Map
4324-1460 The Queensway, Toronto, M8Z 1S7