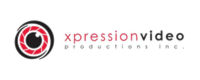 We are a fine art, documentary, candid and cinematic style wedding film boutique. Since 1994, we have grown to love and tell beautiful unique wedding stories. Our realistic story telling approach is a product that will forever be treasured and timeless. We feel wedding films should be documented in a way that will embrace the true occurrences of your day. A story like this will never be put away. Our ability to enhance your wedding film through detail and emotion will surely make your video worth watching for many years to come. Is it worth the investment? Absolutely!
Patricia Da Costa
November 2021
As a Bride, it can be stressful deciding on your Wedding Vendors as we want to make sure we're making the right decision. Xpression Video Productions was by far one of the best things that came out of our Wedding (besides getting married to my best friend of course). I cannot begin to express the gratitude we have towards Danny and his team. As a person; he is extremely professional, kind, and attentive. Everything a couple deserves for this time in their lives. As a professional; he has such an eye for capturing the days moments and then turning it around and creating a masterpiece. Although it may sound like I'm biased, I can honestly step back and objectively say that their work is phenomenal. We received our video and in the first 24 hours I think we watched it about 20+ times and cried almost every time. The fact that they were able to elicit these emotions from not only us but every person we showed the video to just showcases their ability and talent. It was pure magic and it was executed flawlessly!! Every single person that saw our video was extremely impressed and loved it almost as much as we did.
Danny, you deserve so much recognition for your talents!! You've done such a beautiful job in telling a story and the editing skills are phenomenal. I can't even begin to explain how happy we are and this video will be treasured by us for the rest of our lives!!
Thank you, truly!
Vanessa Ariosa
February 2021
Danny was great, he made us feel comfortable and when watching the video. my 6 yr old started crying and said she was happy but not interested in the kissing lol. Thanks Danny for the great work :)
Samantha and Marxo
October 2020
Fantastic! I can't say enough! Working with Danny was amazing and the final product was more than I could have hoped for. Thank you for capturing our special day!
Jessica Jorge
September 2019
I can't thank Danny and his team more, he made us feel like we were the most important couple in the world and ensured everything was perfect from the first moment we met him to the delivery of our video. He captured every moment beautifully, making us laugh the entire day and turned it into the most amazing video. I recommend Danny to every single bride or groom looking to feel special, understood and end up with amazing memories captured forever. I wish I could give him 100/5 stars!! You won't regret choosing his team
From the second my husband and I met Danny we knew that there was no one else we wanted to work with. Danny made my husband and I feel at ease throughout the whole process, he is dedicated to his work and to his couples. He was able to personalize our SDE, and video to reflect our vision and our personality. He truly cares about capturing your special day just as much as you do. He is an amazing person to work with and we could not be happier with our decision to hire Danny and his team. Danny - Thank you !!!!!!!!!!!
Xpression Video has been mentioned inside these other vendor profiles:
Company Overview
Company Overview
Pros I Know
Mississauga Convention Centre
Map
4324-1460 The Queensway, Toronto, M8Z 1S7