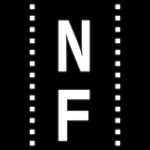 Norris Films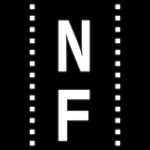 Based in Toronto, we are a creative, fun team of wedding videographers. Our unparalleled story-telling style captures the timeless moments on your wedding day – candid ones to make you laugh and heart warming ones to make you cry. We invite you to explore our award-winning wedding cinematography for yourself on our website.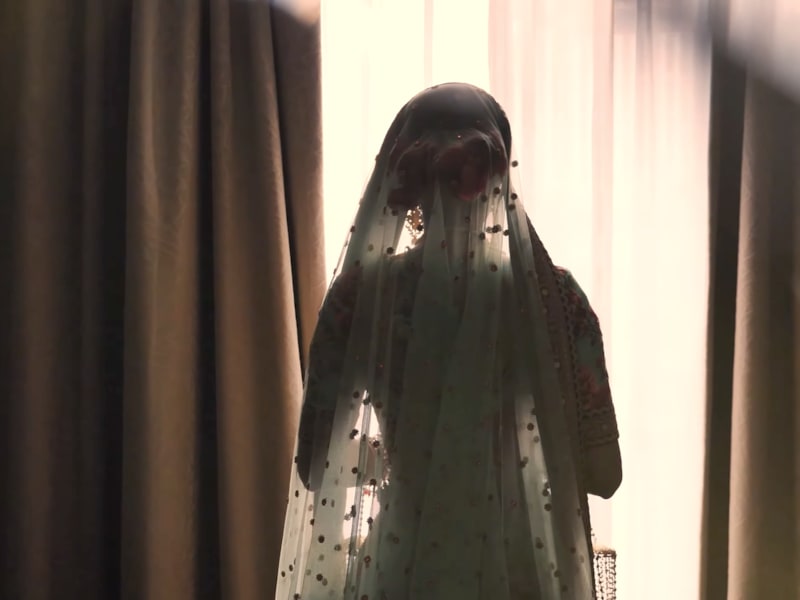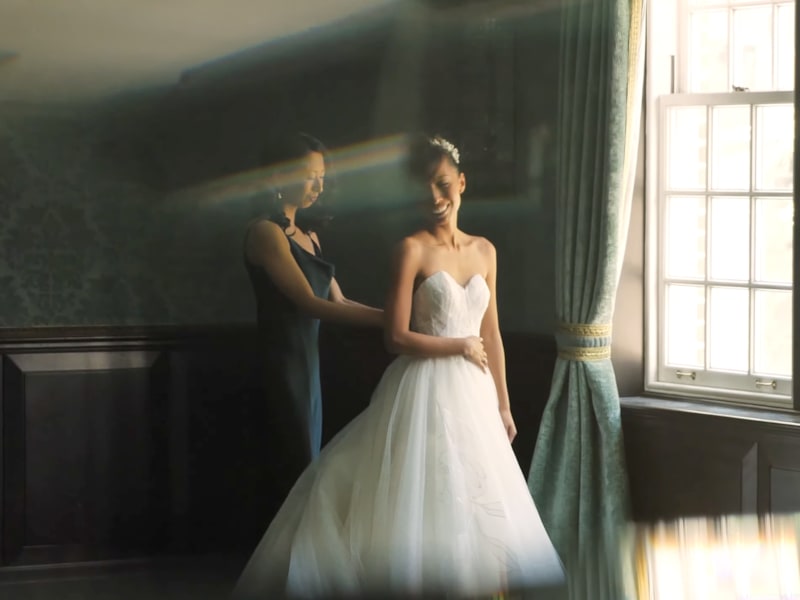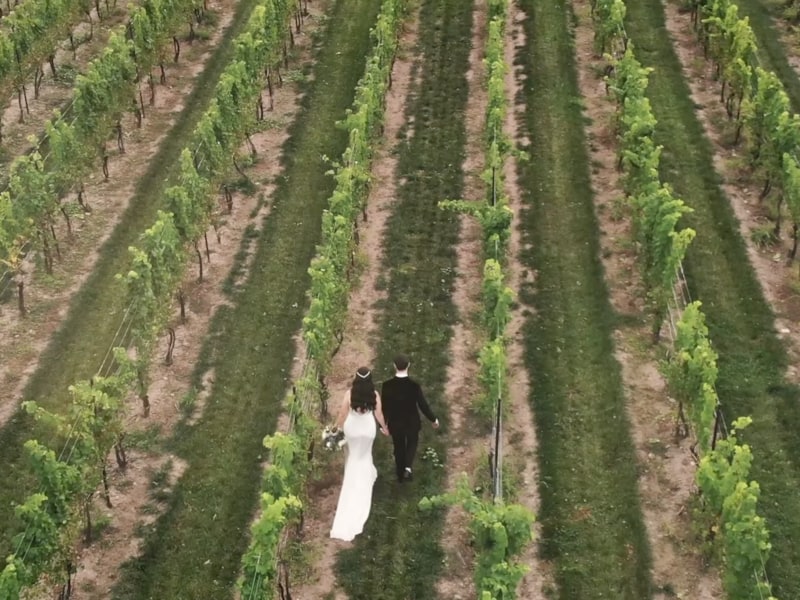 Vendors Similar to Norris Films
This vendor does not yet have any EventSource reviews. Be the first to leave one!
Christine Lung
September 2019
BEST DECISION, NO REGRETS!! Norris is such a sweet and personable guy! With his noticiable years of expertise, he was able to help me collaborate with my photographer to choose a suitable location to shoot, taking into consideration time constraints and that the weather was calling for 100% THUNDERSTORMS!! Through all the anxiety you could imagine that would have put onto a bride, he was always there by my side to calm my nerves and most importantly, help me into a vehicle with a wedding dress that limited a lot of movement through the torso and thigh region!! Even though I only met Norris through my wedding journey, speaking with him always felt as though I was talking to an old friend- comfortable. He was prompt with his messaging and always answered all my questions and concerns thoroughly. When Norris gave me my wedding video, he joked and told me not to watch it too many times. I thought this was cute as I would probably watch it a couple of times and be done with it. BUT I HAVE NOW WATCHED IT A TOTAL OF 50 TIMES (and will probably continue to do so weekly)!!! He captured everything I could remember that day AND SO MUCH MORE!!! All the small details were there, and I am so thankful I will have this to cherish through the years to come!! Norris was worth way more than I paid for and I assure you that you will not be disappointed! He is detail oriented, knowledgeable, and overall, a joy to work with. One of my favourite vendors by far !!
Margaret Pao
September 2019
Norris is AMAZING! I had been following his work for a while now and when I got engaged, I knew I had to have him. He had done quite a few of my friends weddings and the videos were stunning. Prior to the wedding, we met up a couple times to go over my vision, details of the day, and song choices. He was very professional, knowledgeable, accommodating, flexible and super easy to work with. To top it all off, he is very familiar with the top dogs in the wedding industry and worked well with the rest of my wedding vendor team! #thedreamteamI highly HIGHLY recommend Norris and his team!
We were so happy to have Norris Films at our wedding. Norris is professional, friendly, creative and truly gifted. We watched our wedding video with the kids this year for our 10 year anniversary and it still makes my wife tear up. Thank you Norris Films for the wonderful memories!
Emerald and John Park
July 2019
Norris and his team were absolutely wonderful to work with! He was by far our most favourite vendor we had hired for our wedding (and we had numerous!!) Norris was prompt to answer all of our emails, great with answering any of our questions (no matter how trivial or small), so helpful in assisting us with fine-tuning our wedding schedule, and extremely professional in the way he had interacted with our other vendors as well as wedding guests. He is super sweet and so approachable, as well, making us feel completely comfortable in front of the camera the minute he was in the room. We started off our morning with Norris and he helped create such a positive atmosphere - it was a great way to start off our day!We highly, super recommend the same-day edit. With the hustle and bustle of a busy wedding day with so many different things happening around you, the day goes by so quickly. Being able to watch a recap of the day and re-live such special moments that are once in a lifetime (the first look, walking down the aisle, cultural ceremonies, etc) with our guests was the highlight of our evening! I cannot stress how much we loved our video :)Thank you, Norris (and Team), for helping us to celebrate our Big Day and for helping us showcase this milestone with all our loved ones! Youre awesome!!
Norris is such an amazing videographer to work with. He is hands down the favorite wedding vendor I've worked with:) My husband and I had him prepare a same day edit and short film for us and we couldn't be happier with the final product. I told Norris ahead of time that I want the focus to be on our vows and speech. He did exactly that and incorporated a lot of memorable moments into the videos. My husband and I tear up every time we watch the videos! Norris is super easy going and accommodating. During the day of, he was able to film all the right moments without interfering the photographer or any friends/family members. He and his assistant Kevin are the A team!! I had many friends compliment how amazing our same day edit was. Thank you Norris and Kevin
Norris Films has been mentioned inside these other vendor profiles:
Blog Posts featuring Norris Films