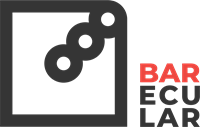 Barecular Inc. is a wedding catering company based in Toronto, Ontario. Specializing in mobile cocktail services, this business strives to provide high-quality libations for your joyous occasion. As the founder, Prit is eager to help you craft an unforgettable event.
Experience
Prit boasts over a decade in the hospitality and spirit industry. His career began in Dublin, Ireland where he worked with the renowned Jameson Irish Whiskey company as a mixologist and client service manager. In that role, he travelled throughout Europe and further developed his skills and knowledge of mixology techniques. With Barecular Inc., Prit aspires to use his talents to produce bespoke events.
Services Offered
This business is focused on designing packages that are tailored to your one-of-a-kind event. By creating a custom cocktail menu, they can ensure that your personalities and preferences are reflected in each beverage. With their wedding services; Barecular provides experienced cocktail specialists and samplings of spirits from around the world. For your convenience, these professionals can supply the necessary glassware.
Barecular offers full cocktail service tailored as per clients requirement. We have our own mobile bar especially designed for catering service. You can also personalise the bar by putting a picture or logo on it. It comes with LED lights on the front wall of the bar.
We also offers modern bar concepts as in Tiki Bar, Sangria Bar, Mojito Bar, Martini Bar, Molecular Bar etc
Barecular Inc. has been mentioned inside these other vendor profiles:
Company Overview
Company Overview