When it comes to wedding entertainment you may feel like you've seen it all, especially when it comes to standard entertainment like photo booths and late-night tables. Don't get us wrong, we love a good photo booth – but why not amp things up a little with these unique entertainment ideas: 
Inject some energy into your event with Live Music:
Choosing live music to fit the vibe of your day is important. If you are going for a romantic feel, opt for a string quartet at your ceremony – if you want a little more flash, go for a mariachi band or a New Orleans brass parade!
You May Also Be Interested In
Bring your vision to life with a Magician:

Bring your guests back to their childhoods with an illusionist to surprise and delight them in between courses or during cocktail hour. Whether you go for the traditional silk top hat or more of a 'mentalist' your guests will love this touch!
Dance the night away with some great performances:
Depending on the cultural influences of your wedding, you might consider adding dancers to your entertainment roster. This can be a good way for your friends to learn more about your family's traditions and a great way to make your family feel like their history is being honoured. 
Art imitating life with Actors:

Did you and your fiance meet at Improv club? Imagine the possibilities of carrying that into your reception for a little wedding-related Improv game. 'Can someone give me a wedding cliche?'
Outdoor lawn games for a fun time:

If you're getting married during the warmer months– encourage your guests to enjoy the outdoors by providing lawn games. We're thinking giant Jenga,
horseshoes, and cornhole. You decide! 
Paint Night on your Wedding Day:
There is nothing cooler than seeing art come to life. Hiring an artist to create a piece during your wedding is a great way to entertain your guests as they check on the progress, plus this type of wedding entertainment also gives you a great keepsake at the end of it! You'll be able to treasure your wedding forever.

Performers in Drag are highly entertaining:
Perhaps one of the best ways to get your guests rowdy is to hire drag performers to entertain them. Timing is optional here as we are sure they will be a hit at any part of the night!
Rolling Cigars is a form of Art:

Having a cigar roller present at your wedding elevates your wedding experience that much more. Whether you simply let them do their thing or create a custom flavour for your wedding, these are sure to be entertaining.
Interactive Servers amp up any scene:
What is better than champagne and cupcakes? Champagne and cupcakes served on a whimsically large skirt! Or, have your guests ring a bell and be handed champagne through an ivy-covered wall by silk gloved hands adorned in pearls. Super unique, right? The serving possibilities are endless – and entertaining!
Add some sparkle to your wedding day with Fireworks:
Ah yes, the grand finale! Now that restrictions on fireworks are less severe than years previous, some venues are offering fireworks packages for the end of the night. Imagine how grand your send-off will be with fireworks in the background!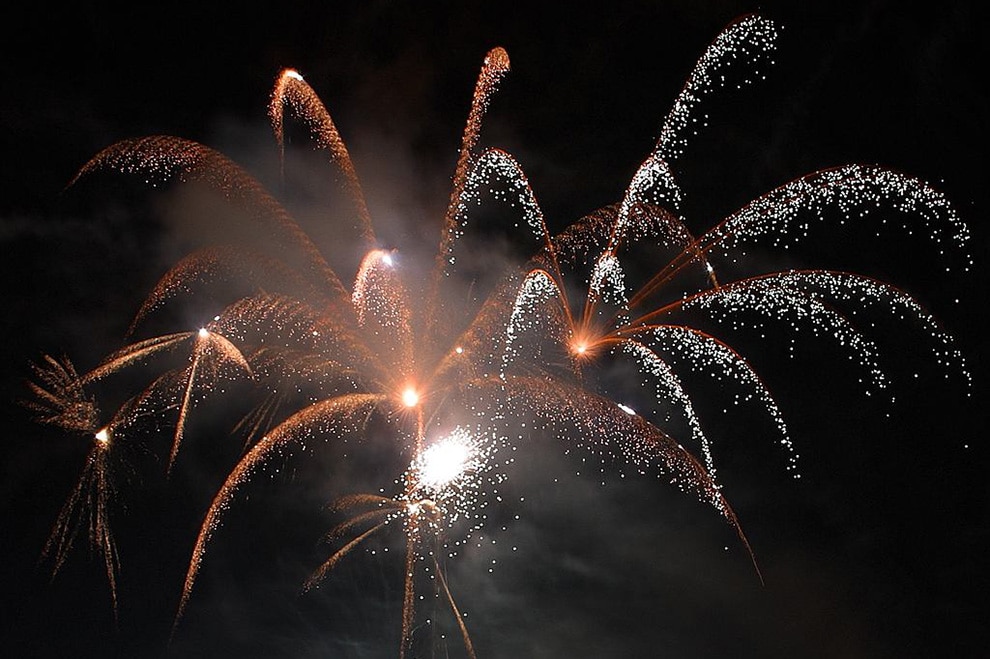 Photo Courtesy of Blue Star Pyrotechnics