Remember that movie about the bride who was totally obsessed with a June wedding? So much so that she wouldn't even consider another date? Oh wait… that's so many bridal movies! Let's be honest, summer has always taken the spotlight when it comes to 'the best time' to get hitched – but, there is another season that is arguably just as awesome… fall!
---
Now, when people think fall, they think cold and damp, but there is so much more to the season than just rain! Here are some reasons why you should one hundred percent consider a fall wedding:
1. The colours are fantastic: Imagine an outdoor ceremony with a beautiful backdrop of changing leaves. All those reds, yellows and burnt oranges– breath taking– and when the sun hits them just right? Stunning. Just think of how amazing your photos will be with the fall tapestry as a backdrop.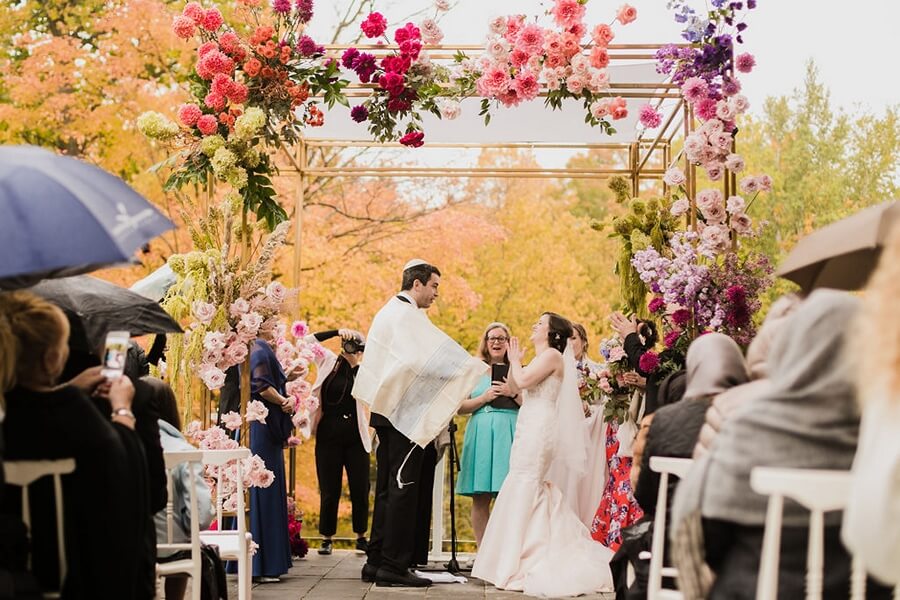 Photo Courtesy of Luminous Weddings
2. Its cooler: Yep, we said it. The warm days and cool nights make for a great balance and will reduce the risk of your guests getting heat stroke or your groomsmen sweating through their suits before dinner. The days will still be warm enough to hold an outdoor ceremony if that is your dream, but there is also a nice cool tint to the breeze that will be a welcome relief as you say I do.
3. It [can be] less expensive: Some venues will offer a reduced rate for 'off peak' times. May-September tends to be the more expensive time to get married, but if you opt for a date in October, you could see this reflected in the price. Make sure to ask any potential venues if they offer a fall discount.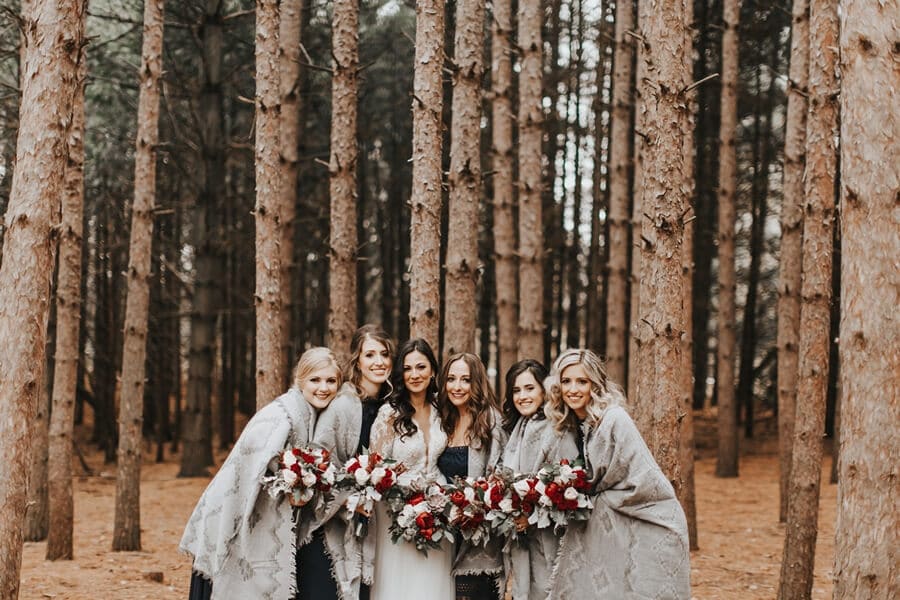 Photo Courtesy of Bows & Lavender
4. People are more likely to come: Let's face it, summer, also known as wedding season, is a busy time for most people. Asking your guests to give up a weekend that could be spent at the cottage or on vacation can leave some people annoyed. Once September comes, there is more routine, and people are more likely to have free time in their schedules for your nuptials. Trust us, your guests will thank you!
You May Also Be Interested In
As you can see, fall can really hold its own as a prime time to get hitched. As much as we love summer weddings, autumn nuptials are quickly stealing our hearts. What do you think, would you get married in the fall?