When you're planning a wedding, you may think that you have thought of every question that could possibly come up and have provided this information either on your invites or your wedding website. Unfortunately, sometimes your guests may not pay attention and come to you with some awkward (and annoying) questions. Here are some common examples, and how to handle them:
---
1. "Why aren't you doing ___________ instead?"
In your head: "Shut up."
Say this: "All the choices that we've made for our wedding are personal to us and we are really excited to share that with our family and friends. We really hope you can make it!"
Tips: Deep breaths. Your family and friends may mean well but sometimes they say things that discredit the months of hard work you've put into planning. Don't take it personally.
2. "What should I wear?"
In your head: This is my wedding – I have more important things to deal with than your wardrobe. As long as you don't show up in white… I don't care!
Say this: "It's a formal wedding so wear something that makes your feel fancy! Make sure to wear comfy shoes for dancing!"
Tips: If your wedding has a specific dress code or is a costume event, be sure to specify this on the invitation, otherwise just include a general idea of how fancy your guests should dress and whether or not they should avoid heels.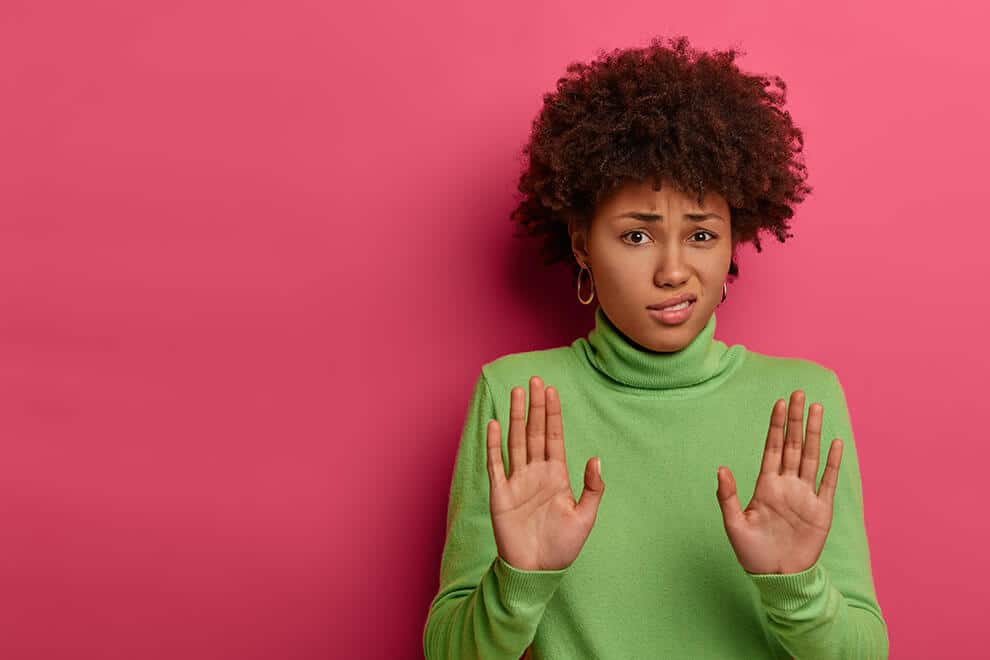 3. "Can I bring my new boyfriend/ girlfriend even though we've only been dating for three weeks?"
In your head: Uhm… no – there's a reason their name wasn't on the invitation.
Say this: "I'm so sorry, while we would love to invite everyone, our guest list is limited and we only have room for people we have already invited. We are so excited you can come though!"
Tips: When in doubt, blame it on your venue saying they are very strict about the amount of people you can have ­– even if the real reason is cause you don't want randoms in your wedding photos!
4. "Can I just tell you I'm coming?"
In your head: "So what you're saying is that you can't be bothered to walk 50 steps to your mailbox and mail the pre-stamped envelope I gave you?"
Say this: "I'm sure you can understand that I am trying to coordinate a lot of people so it would be really helpful if you mailed your RSVP card back so I can keep track of everything in one place."
You May Also Be Interested In
5. "Can we bring our kids?"
In your head:  "Oh I'm sorry, I didn't realize you didn't know how to read!"
Say this: If kids are invited: "Yes of course, they are included in the invitation as well!". If kids aren't invited: "I'm sorry, we are hoping to keep this an adult only party. If you need help finding a babysitter I'd be more than happy to make some suggestions!"
Tips: Be upfront about whether or not kids are coming to the wedding so that there are no surprises. If you are having kids- include their names on the invitations. If kids are not invited- include a line on your invites that states "While we love your kids, this is an adult only party – please let us know if you need help making arrangements for child care."