Many people say that the first year of marriage is the hardest – and while you may not believe that, your first anniversary is a big deal, and should be celebrated accordingly. Here are some fun and cute ways to commemorate year one of forever.
---
1. Stay at/visit your wedding venue: This is a fun way to celebrate, especially if you had a destination wedding or got married somewhere with sentimental value like a family cottage. Plan to have a weekend away as close to your anniversary as possible or take time off during the week to spend time dedicated to the two of you as you celebrate a whole year of growing as a couple.
2. Have a photo shoot in your wedding attire: This can be a fun way to show some before and after shots of your first year together. Recreate some of your favourite wedding photos and take some new ones. Be sure to creatively include any major changes that you have gone through as well – having kids, adopting a dog or even new haircuts!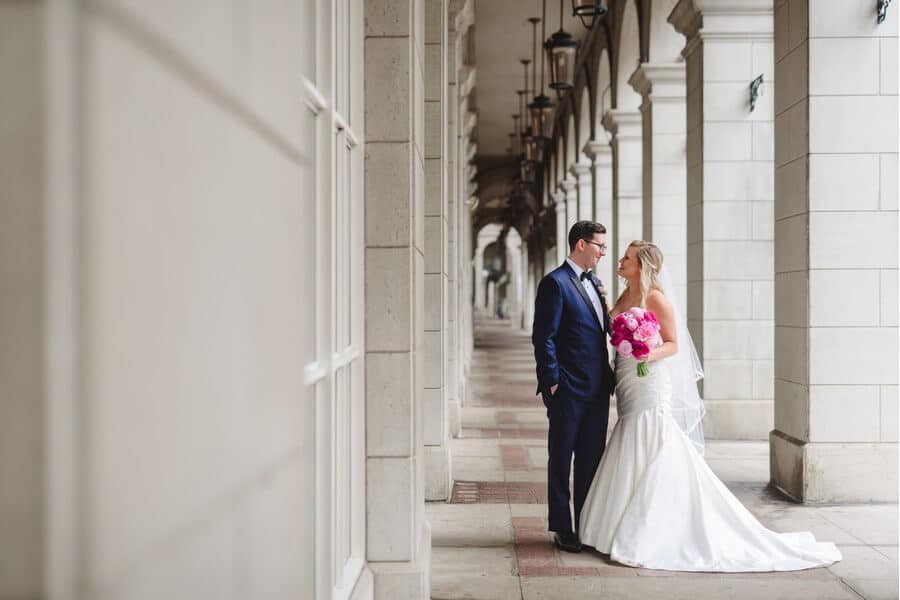 Photo Courtesy of Jessilynn Wong Photography
3. Traditional gifts: If you like tradition, you can always get each other gifts associated with the first year of marriage. Traditionally, year one is represented by paper. Some ideas for paper gifts include paper lanterns; a painting class where you paint each other or maybe creating a wedding album. The more modern one-year gift is a clock, which could come to life in a new wall clock to hang in your house or even engraved matching watches.
4. Break out the top layer of your cake: If you aren't able to get away for the weekend or even for the night, make sure you still take time to celebrate. Turn off your phones and snuggle up with a piece of your wedding cake, a glass of your wedding wine and look through photos and videos from your wedding.
You May Also Be Interested In
5. Renew your vows: Whether you throw a party or have a private affair. Renewing your vows can be a great way to get closer to each other and remind you of why you love your partner so much to begin with. Maybe just take a moment to re-read your wedding vows, and perhaps take time to add in some new ones to reflect how your marriage has grown over the past year.
---
Whatever you decide to do, make sure you acknowledge your accomplishments. The first year of marriage is a big deal and should be celebrated. Remind your partner of how much they mean to you and why you love them.