No one wants their wedding to be boring, or worse, forgettable – especially since you have likely spent months and months planning out every single detail. Many couples want their personalities to shine through at their wedding and of course there are the obvious solutions like photographs. However, there are a lot more fun, and sometimes quirky, ways of letting your personalities shine through at your wedding. Here are a few pointers.
---
1. Play unique table names. Rather than sticking to traditional table numbers, come up with fun names for your tables that let your guests know a little more about you and your relationship. Some examples: favourite songs; places you've traveled; important dates or favourite movies.
2. Design a custom cake topper. This is a really great way to incorporate something unique into your wedding! There are countless Etsy shops that will customize a cake topper to look like you and your future spouse! How much fun would it be to have your look alike sitting atop your cake!?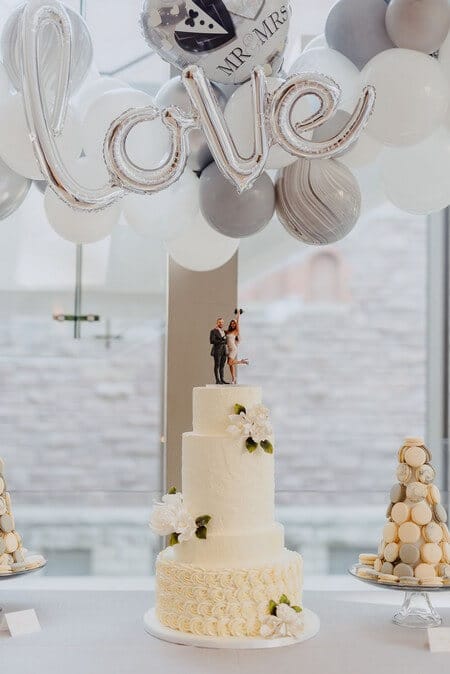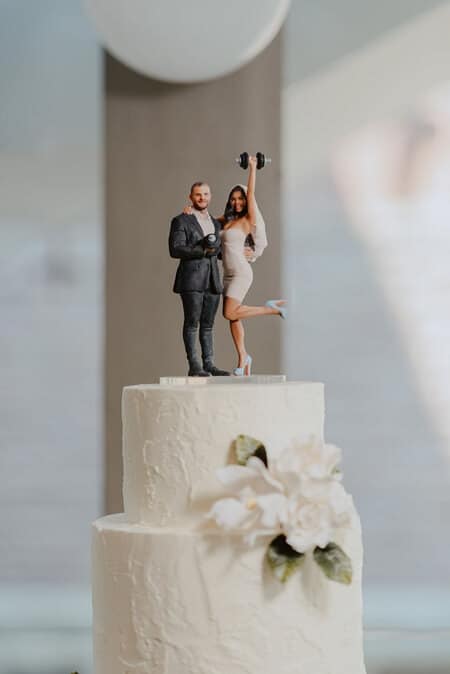 Photos Courtesy of Jessilynn Wong Photography
3. Play non-traditional ceremony music. Skip the traditional bridal march and head down the aisle grooving to your favourite tune! After you've said 'I do' feel free to play something a little more upbeat and dance your way back up the aisle with your new spouse!
4. Have some fun and play some games. Not really into dancing? Have some of your favourite board games and playing cards available for your guests to use during the reception. How fun would it be to get a rowdy game of scrabble going at your wedding? Plus, think of all the cute photos that can come from incorporating game pieces into your wedding. Not on the board game train? Have a video game 'lounge' where your guests can compete at Mario Cart or Wii bowling.
You May Also Be Interested In
5. Play the kissing game: Some couples aren't a fan of having their guests clink their cutlery on glasses – you can make the kissing game a little more interesting by coming up with a unique way for your guests to get you to kiss. You won't have to listen to clinking glasses all night and let's be honest, your venue will thank you! Some examples: movie quotes; a kissing demonstration; bad dance moves or karaoke..
6. Display a wedding-zine: Publish your own magazine for your wedding guests that lets them know a little more about you. Include some fun facts about each of you and your relationship and get super fun with crosswords of your favourite things or even quizzes! Bonus, this will give your guests something to do during down time.
---
As you can see, it's easy to show off a bit of your personality, at any budget and at any venue!