While it's not something that we want to think about, there is always a possibility of theft at weddings. Whether it is wedding crashers, disgruntled staff or even a guest – it happens. Couple that with the growing popularity of giving money or gift cards rather than material items, it is easier to steal than ever before.
---
Here are some simple and effective tips to keep your wedding gifts safe:
1. Have a cards container that is locked: This is a simple yet effective way to make sure no one runs off with your cards. Get a container that can lock and have guests put their cards in there. This way, cards can go in, but can't be taken out until it is unlocked. Tip: Make sure you get a container that is relatively large… this makes it harder to move without being noticed!
2. Assign someone to watch the gift table while guests arrive: Assign a trusted family member to stand watch at the gift table and keep an eye on your gifts and cards. They can also help tape loose cards to gifts and help organize everything.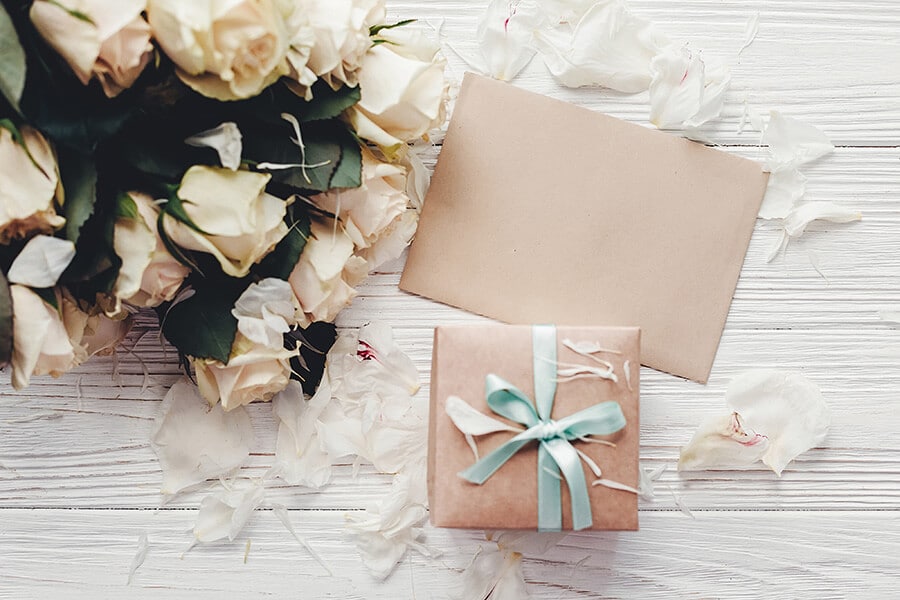 3. Put them in a locked room until they get packed: Once all your guests have arrived at the venue, there is no reason to keep your gifts out in the open. Move them to the same room that you are keeping your belongings so they can stay safely out of sight.
4. Assign someone to pack all your gifts in your car: Assign specific people to help load your gifts in your car at the end of the night or assign someone to drive your gifts to your house. This way, there is no question of who is in charge of the gifts and you lower your risk of something getting lost or forgotten about.
You May Also Be Interested In
5. Have a spot set aside for wedding gifts: Once you get them home, have all your gifts placed in the same area. This will allow you to keep track of who got you what as you open them.
6. Have guests send gifts directly to your house before or after the wedding: If guests are shopping online, you can have them send your gifts to a predetermined location so that you don't need to worry about collecting them from the venue. Whether it is to your house, or to the store where you can pick them up all at once, this is a great way to avoid clutter on the day.
BONUS: Send digital gift cards or cash. If you are asking for cash, or if your guests are opting for a gift card or monetary gift, have them send it digitally through e-transfer or through the company directly.
---
When it comes to keeping your gifts safe, it is always better to over prepare than have to worry about hundreds, sometimes thousands of dollars being lost. Make sure you cover your bases and keep your gifts safe while you have fun!