Sleek, modern and beautiful, you're going to love today's real wedding courtesy of Jessica Hill from A Brit & A Blonde Photography! We're thrilled to share the pure love and joy emanating from this very special wedding.
Bride Danielle and her girls start their day off right with some much deserved pampering and prepping at Toronto's Le Germain Hotel Maple Leaf Square. It's here that Danielle and Daniel share their first look (we love the smile of pure joy on Daniel's face when he see his bride for the first time!).  It's then off to one of the city's new venue hotspots, The Burroughes to get the wedding festivities started!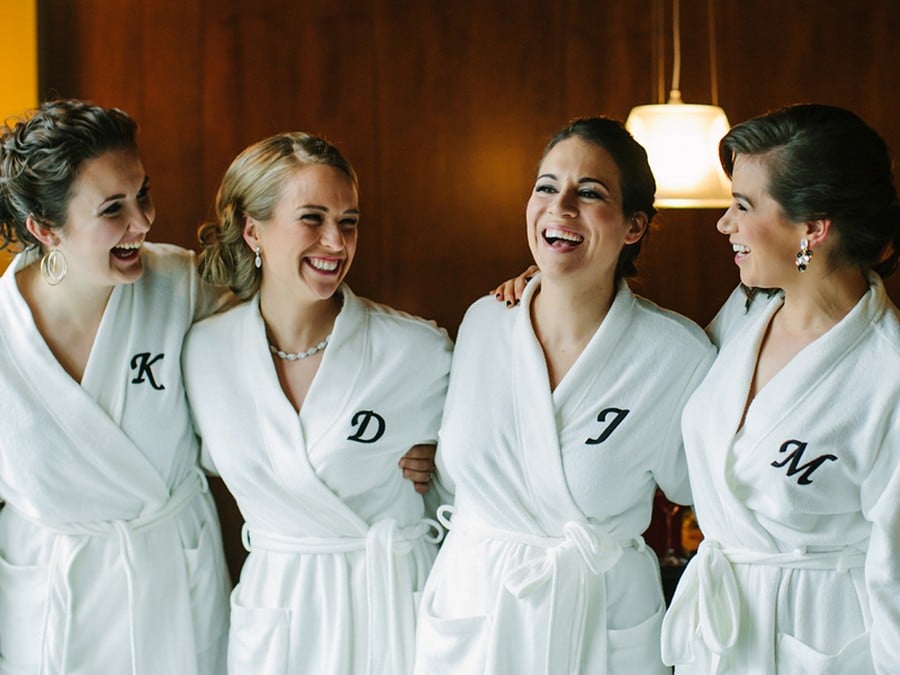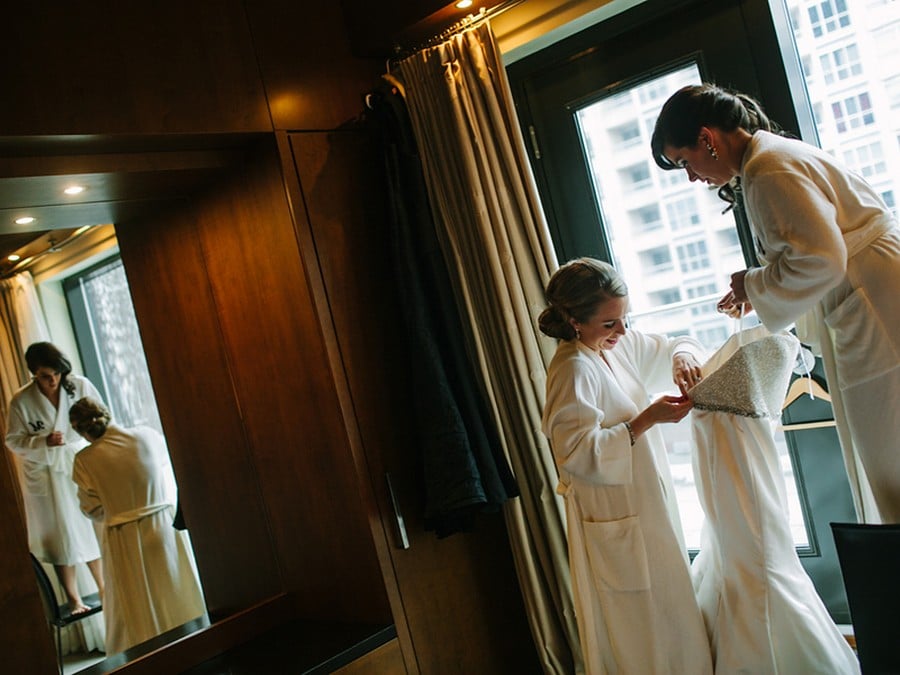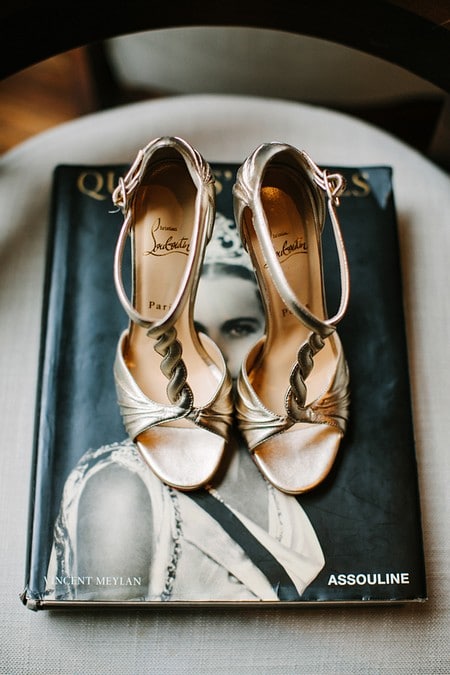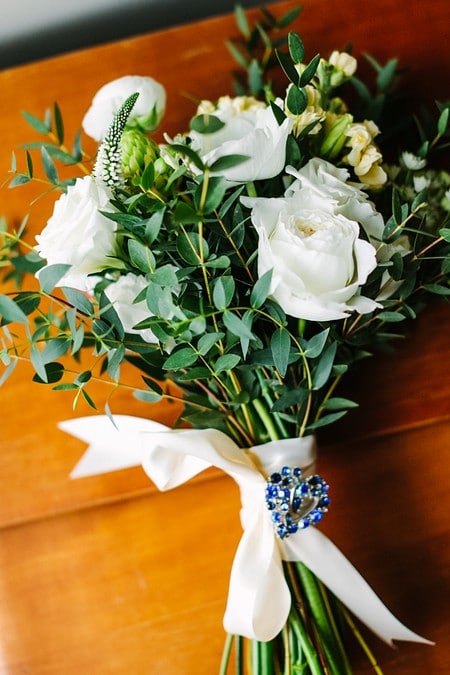 Moment captured: mere seconds before the first look, Danielle waits anxiously.
Vendors Featured in this Article
Photographer Jessica shares her thoughts with us on this wonderful couple and their wedding.
"Dani & Daniel celebrated their big day in the heart of Toronto at one of our favourite venues, The Burroughes Building. Such a cool space that you can really make your own;  the exposed brick wall inside adds so much to the vibe of the day." 
"Their friend and very talented designer Wendy Chin created and designed the invitations and all the paper pieces seen throughout. That amazing modern honeycomb design gave the day a sense of whimsy and really set the look and feel. The giant balloons and tissue installations were so fun and really made a playful mark on the day."
"Dani had not one but two wedding dresses. The first one she bought and the second one was the dress her mom wore at her own wedding – it still felt so cool and modern and was of course very meaningful for Dani's mom to see her daughter in it. It was a Jewish ceremony with a lovely chuppah that Dani actually DIY'd and had a company come in and install it on the day. Their 150 guests had such a ball with delish food by the Food Dudes and music by a DJ that they flew in from England for the event."