One of the oldest standing wedding traditions is for the groom not to see the bride's dress before the ceremony. In recent years, this tradition has started to fade as more and more couples are opting for a 'first look', just between them (and their photographer). With that being said, there are still numerous couples who want to uphold this tradition, in a modern way. Here are some fun twists on first looks that won't ruin the traditional walk down the aisle.
---
1. Letters: A fun way to keep in touch and still be able to share a moment together before the ceremony is to write letters to each other that allow you to express your feelings in a private and intimate way. This will help quell any nerves as well as give you all the feels before you walk down the aisle towards your future spouse. Plus, you'll be able to keep those letters for many years to come.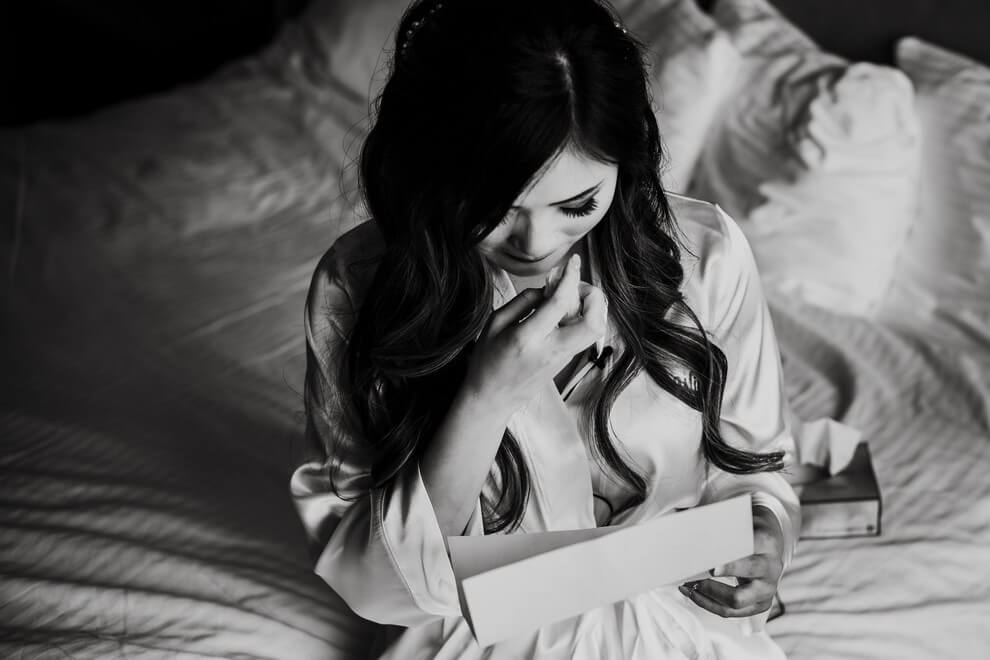 Photo Courtesy of Fox Photography
2. Blindfolds: If you want to share a moment with your future spouse but don't want to ruin the surprise before the ceremony, don a blindfold and meet up to share a hug and a kiss before you say 'I do'.
3. Breakfast: If the focus is about the dress, and not necessarily about seeing each other before the ceremony, wake up early and have breakfast together before you get ready. You could also have your hair and makeup done so that you can take your time with your partner before heading off to get dressed. This is a cute little way to spend some time together before the ceremony without ruining the big reveal. Plus, the pictures will be adorable.
4. A First Look With________: If logistics don't allow you to spend a few minutes together before the ceremony, have a first look with your parents or bridal party. Trust us, they are just as excited to see you in your dress as your partner and their reactions will be priceless. Cue tears and memories that you can share forever.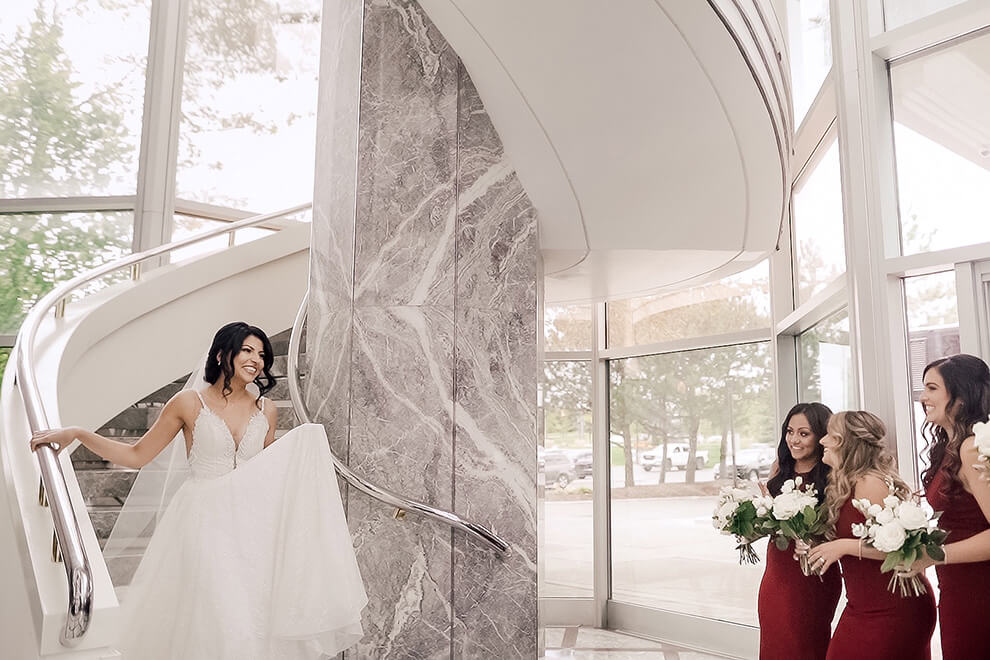 Photo Courtesy of Purple Tree Wedding Photography
5. Personal Vows: If you or your spouse are nervous about opening up in front of a large crowd, consider having a private vow ceremony prior to your actual ceremony. To maintain the 'no peeking' aspect of the event– sit on either side of a door or partition and read each other your personal vows. This will be a special moment between the two of you where you can still hold hands and share a memory without having to break tradition.
You May Also Be Interested In
First looks can be fun, but there are also so many ways to make the big reveal extra special. Create moments that both you and your spouse will cherish for many years to come. As always, do what's right for your wedding and your relationship. Happy planning!