If you're looking for inspiration for a summer celebration, look no further than Miranda and Jonathan's stunning Las Vegas inspired country winery wedding. Perfectly orchestrated by Distinct Occasions, the couple's big day at the Inn on the Twenty is overflowing with pretty pinks and romantic reds. Gorgeously captured by A Brit & A Blonde, you don't want to miss this one!
Vendors Featured in this Article
The outdoor ceremony's popping palette of reds, pinks and citrus shades is perfectly accented by the scarlet chairs from Detailz Couture Event Rentals and tons of fabulous florals from Stemz. An absolutely stunning backdrop for the couple to recite the vows they wrote for each other.
The couple indulged in a dreamy photo shoot amidst breathtaking scenic views.
A glitzy garden party defines the couple's reception, which infused beautiful bouquets of flowers with glam touches, like the black-and-white linens from Around the Table and gold tableware from Chair-man Mills. The striped floor designed by DFD Event Solutions provided the perfect spot for entertainment and dancing for the newlyweds and their guests.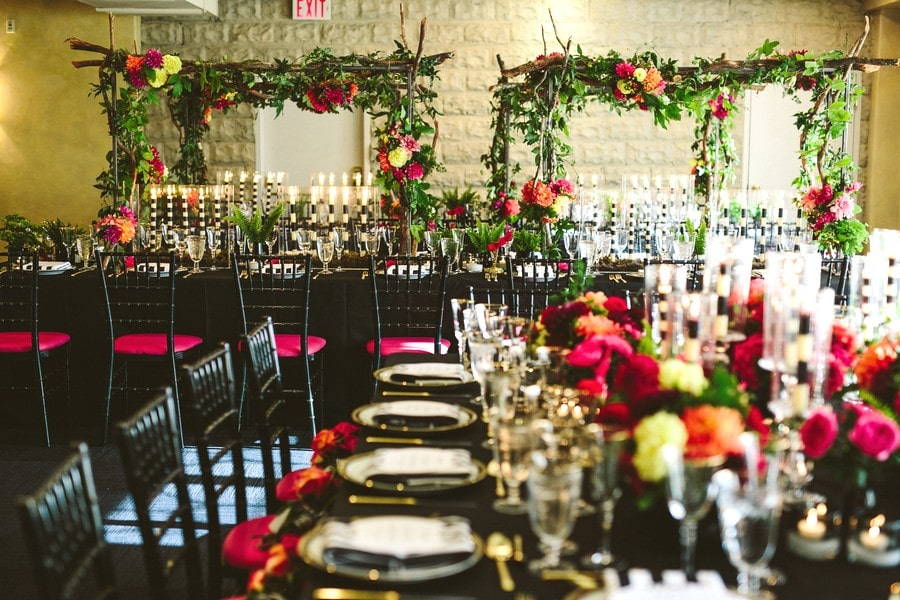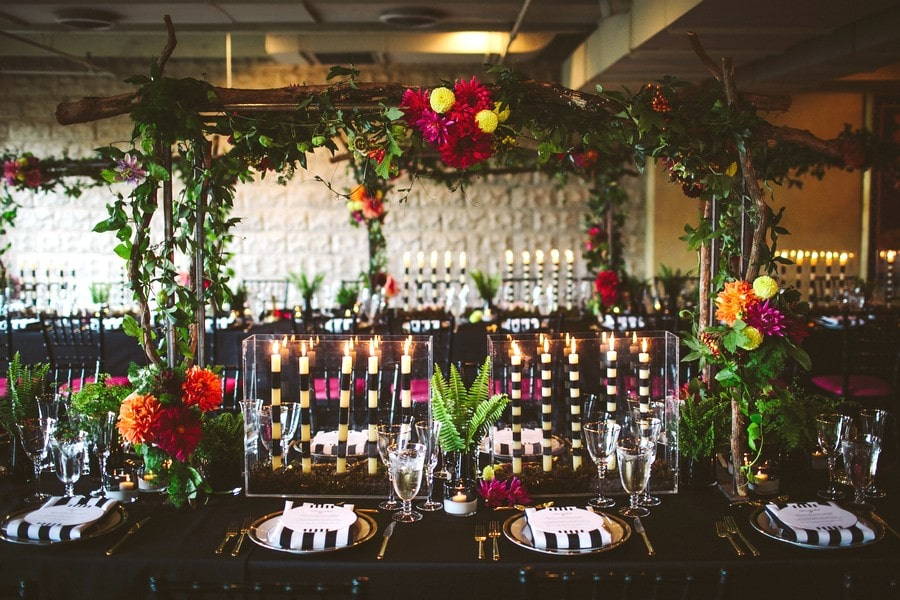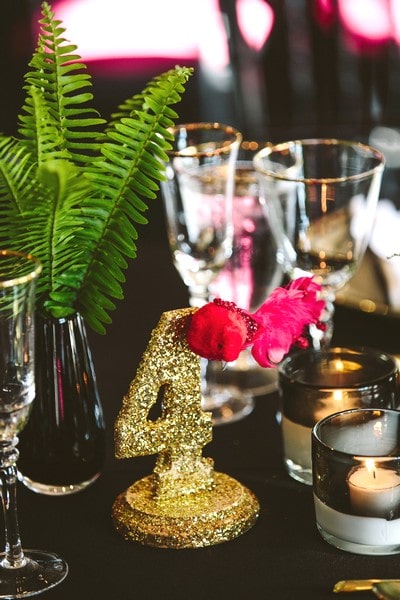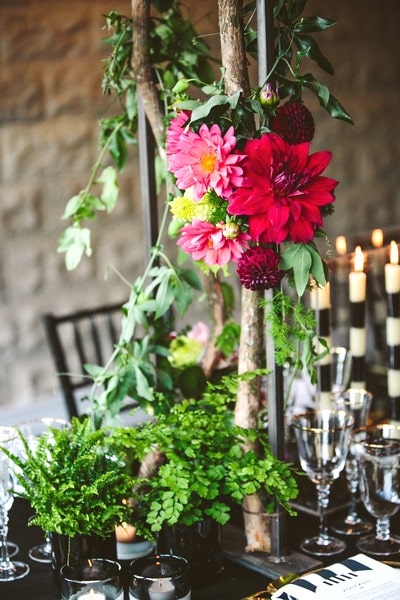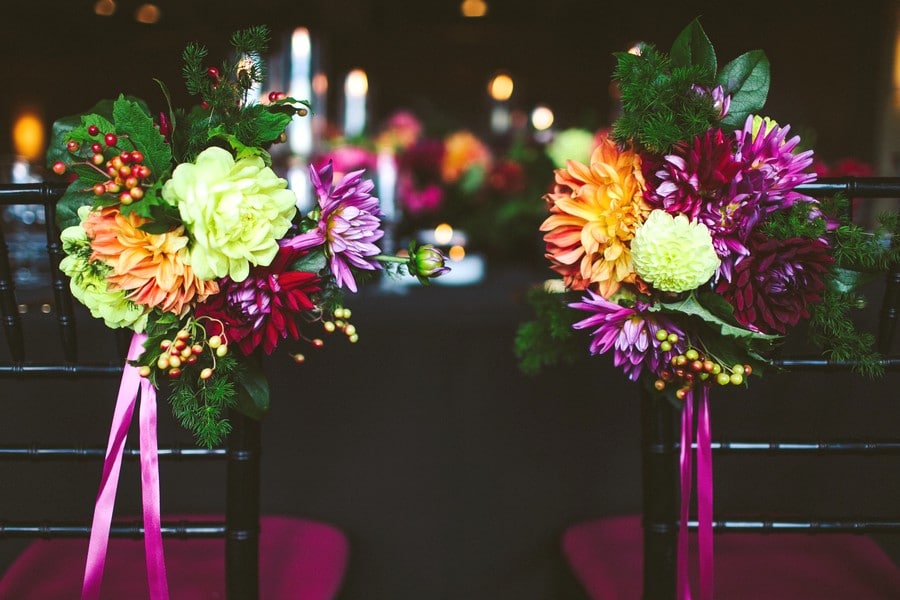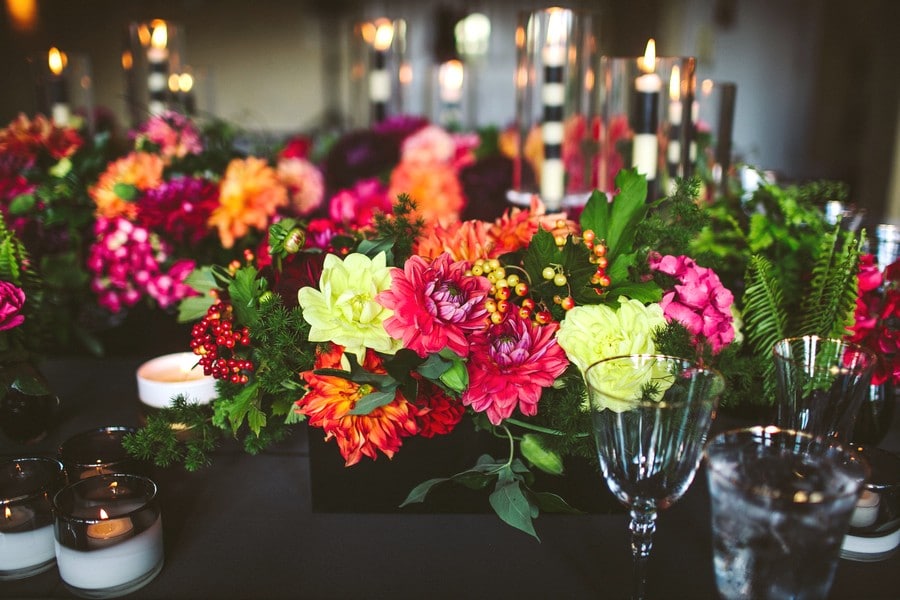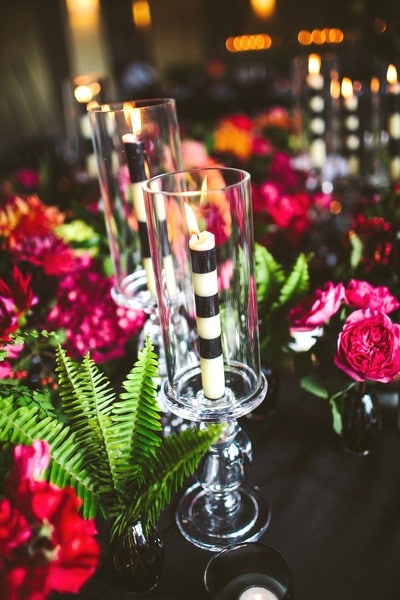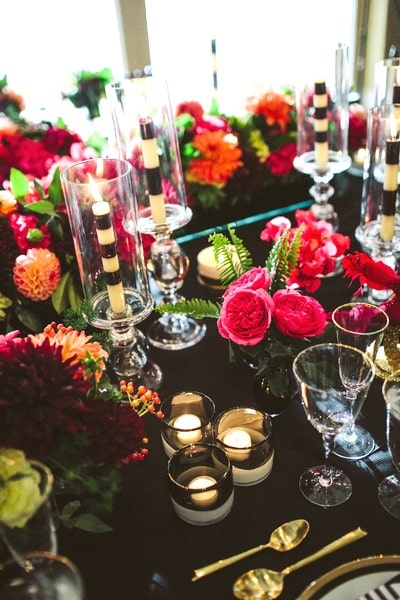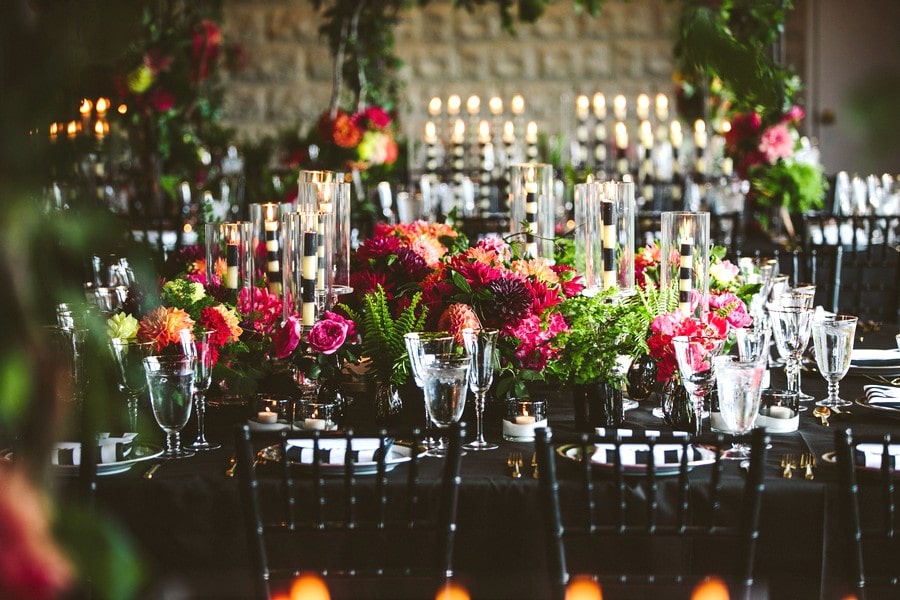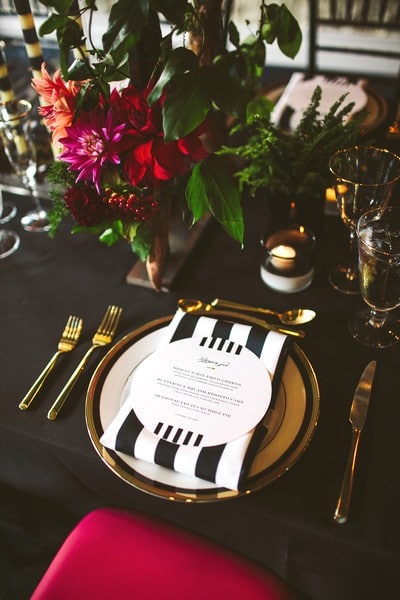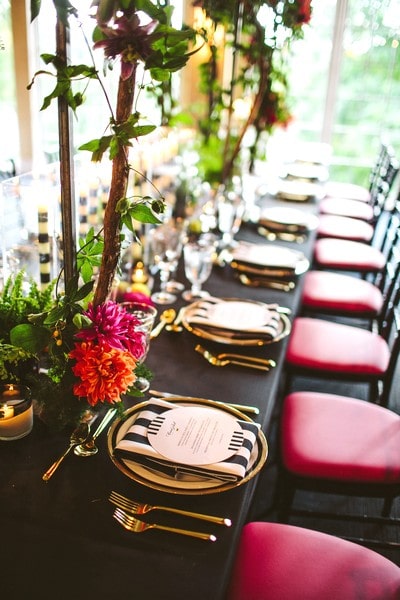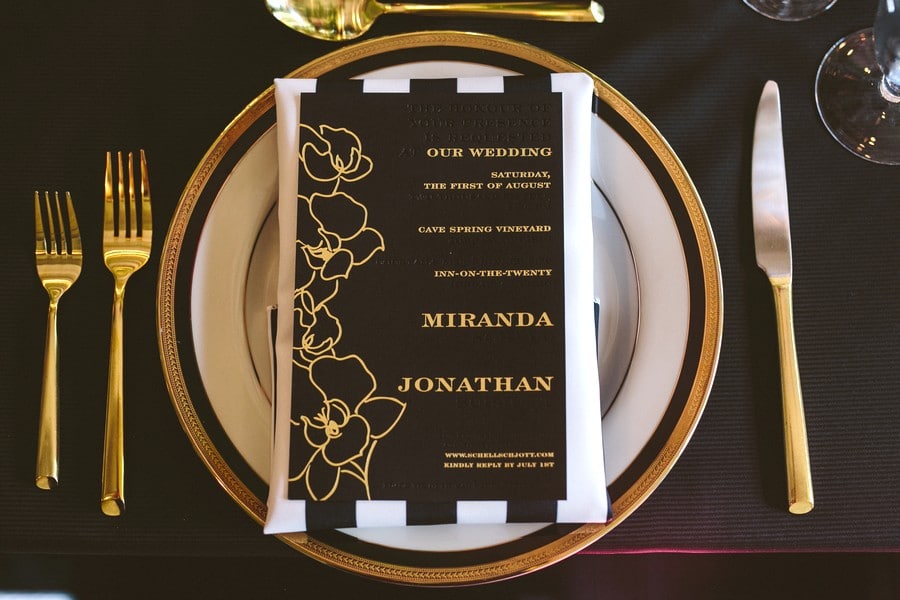 Invitations and Menus Designed by Paper & Poste