Ah, wedding hashtags… low key the most fun part of a wedding to plan! Wedding hashtags are awesome because it allows you to find all your guests photos in one convenient place on social media. This is great because you'll get to see all the fun that your guests had and it will keep you satisfied until you get your photos back from your photographer.
Creating an awesome wedding hashtag really comes down to having fun and making a play on words. You want it to be catchy so your guests can remember them, but not over complicated so that you have to explain it every three seconds.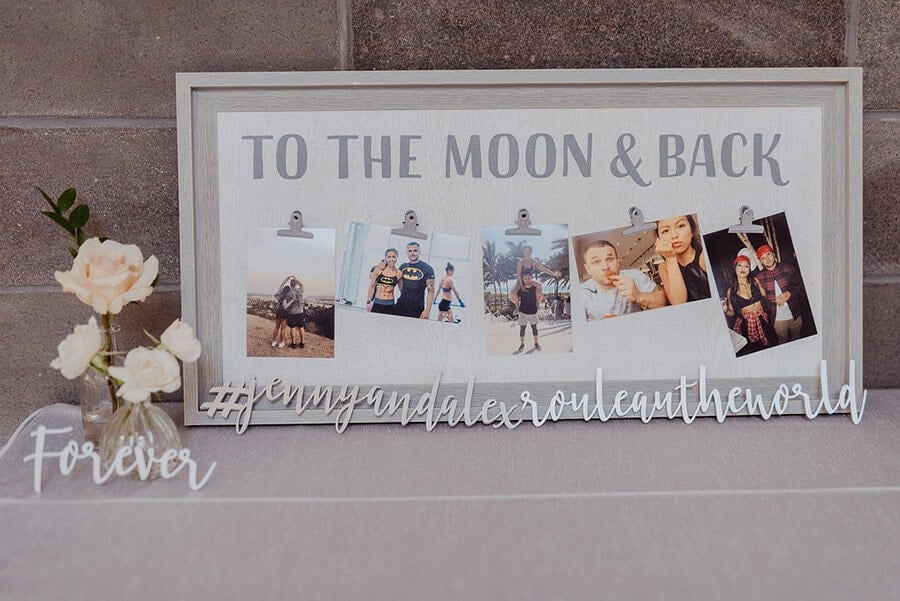 Photo Courtesy of Jessilynn Wong Photography
So… How do you make the perfect wedding hashtag?
Look for any obvious plays on words related to weddings that can be made using your names. For example: #MarshDownTheAisle. If your names don't rhyme with anything or are particularly difficult to fit in a sentence, think of things you love or that describe you. For example: a couple that loves doughnuts could use the hashtag #DonutMindIfIDo. If your creative juices aren't flowing, you can always opt for a straightforward hashtag such as #BrianAndEllenBigDay or #MeetTheDaves
There are endless possibilities when it comes to wedding hashtags, so you really have a chance to make it your own. Remember to keep it simple and have fun!
You May Also Be Interested In
Here a few other examples of words you can play off of:
At last
Captivated
Crazy about
Dreaming
Forever
Finally
Happily Ever After
Head Over Heels
Off The Market
Smitten
Taken
Tie The Knot
After you've created your wedding hashtag… make sure people know about it! Put up a sign at the wedding as well as all wedding-related events so that your guests know how to use the wedding hashtag and how to spell it. The next step is easy – have fun and wait for those photos to collect on the gram!