For the past 13 years Todd's Kjargaard's company Jackie O Florists has distinguished itself by designing large, elaborate, high end events. Then COVID hit and Todd quickly discovered that pivoting operations toward small-scale micro weddings was simply not viable. Todd's now developing a flower shop + café concept while still handling requests for the inevitable return to future large-scale events.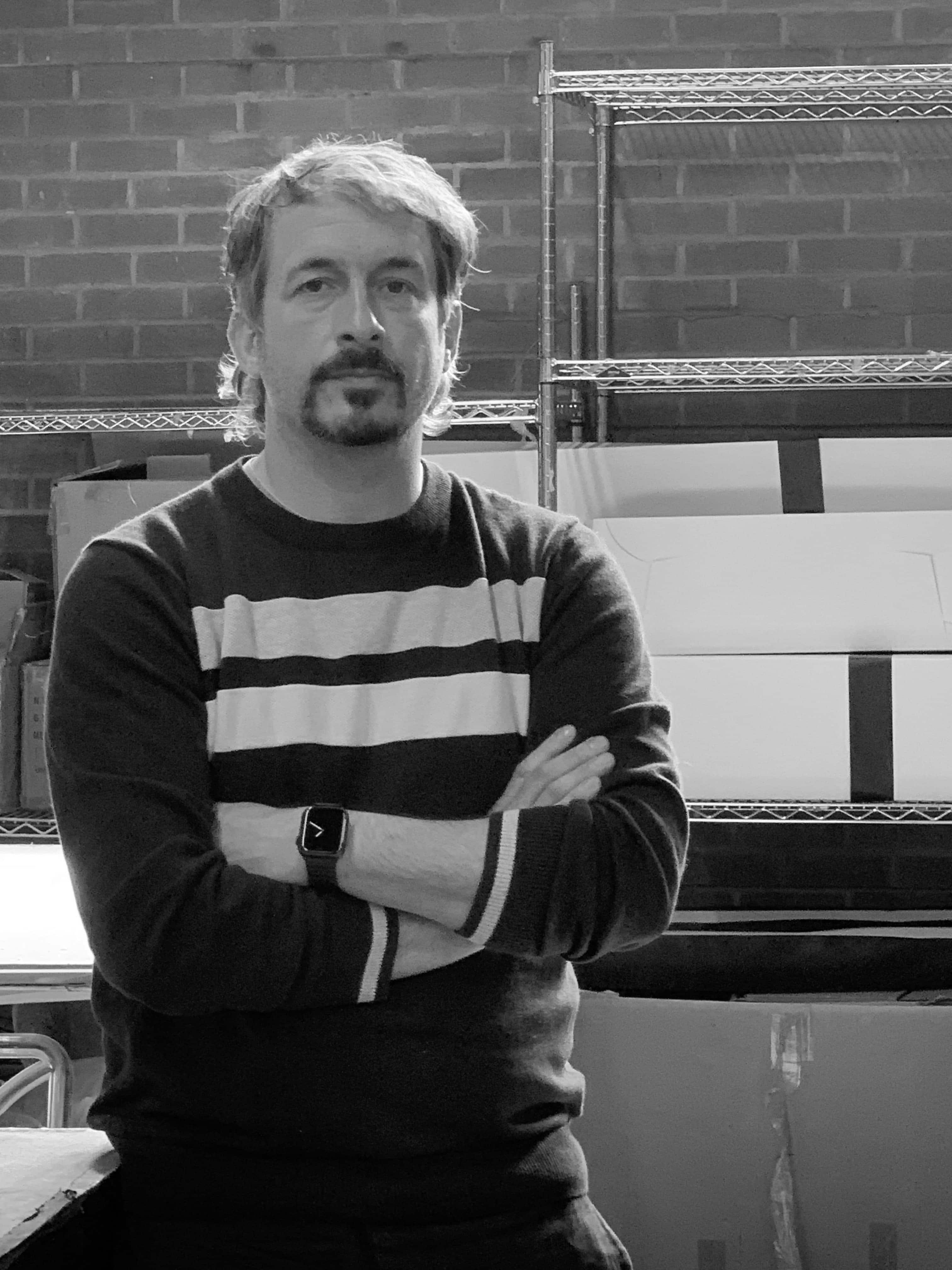 Let's talk about the old days
What was business like pre-pandemic?
Pre-COVID, the business was on track to have its best year ever. 2020 was basically sold out for weddings on the weekends and corporate events were filling up the weekdays. The first half of the year was pretty much booked up and we were in a position of having to say no to new inquiries. I had booked three of the biggest events in the company's history and was actively recruiting new staff to scale everything up. We were in the final negotiations for a new space, effectively doubling the production capacity and new office space.
When did stuff really hit the fan?
I had been avidly following the news since mid-January and had a suspicion that this was going to upend everything. I was trying to prepare some of the clients whose events were close at hand but got a lot of push back. In hindsight, I realize that this was such a big concept for people to get their heads around and denial was a logical reaction. At the same time, I began to prepare my staff for what was coming our way. As the emails and calls began, I jumped ahead of things and started canceling orders I had with suppliers. I could only cancel about 25% of the order we had out meaning that we were still on the hook for over $30,000 worth of flowers. 
How has your business been affected? 
My business got pummeled like everyone else. Initially, I was devastated and was forced to lay off my entire team. We were able to come back with a small number of staff for the summer and fall. When we got locked down again in November, I kept a couple of people on subsidized payroll to manage the client communications, changes, etc. It's certainly not easy. 
How has your business adapted?
My business was designed for large-scale events. Micro weddings and small backyard events are not profitable and are oftentimes more work. We attempted to adapt the business model only to face the stark reality that small events are simply not viable based on our current production footprint. We have utilized the government subsidies and taken out multiple loans in order to have some cash flow. While the terms are favourable, loans are not ideal. In any event, I am grateful they were available. 
How has the pandemic affected you personally?
How have you been affected? What was your lowest point(s)?
2020 was going to be a big year for my business. I was also going to be hosting multiple trips with a travel company to some incredible destinations fulfilling the wanderlust I have inside me. Losing all that momentum took a lot of the wind out of my sails.
 Losing all that momentum took a lot of the wind out of my sails.
What sorts of activities have you done to keep a level head?
I realized during the first lockdown that I could easily add on pounds if didn't get active. I started exercising and I think that saved my mental health as well as my physical health. I'm at the point now where I look forward to it every day.
Looking Forward
What do you see happening for your business in 2021? 
I see the year looking similar to last year with small weddings. Operating under the current circumstances will not sustain the business so I decided to get back into retail and am in the process of opening a flower kiosk as well as a separate flower shop and café combination. I have secured one location and am actively searching for another. I feel that we are on the right track with the additions of new revenue streams and will be able to access new/different clients through these retail experiences. This will embolden our brand presence and bring something more interactive and exciting to the local floral industry.
Many entrepreneurs out there often feel like they are suffering in silence. Do you have any words of advice to help people cope?
When this all went down a group of us started doing weekly zoom calls. I quickly learned that I don't love Zoom but being on those calls gave me a renewed sense of community. It was the support that I needed as we were all in the same situation and I value the openness and candid discussions we had.  It prompted me to start going for walks with my network of industry pros and that has turned into an unexpected consequence to deeper more human relationships. If you are feeling alone in this, know that you are not. Everyone in this industry has been impacted. Reach out to some of your closest colleagues and try to chat about things other than COVID.
With vaccines starting to roll out, what sort of upward momentum are you seeing?
The future of weddings and events is VERY bright. Next year will be like 3 years in one. We have nearly booked up the year already and have only a few choice days left. Once the corporate events come back and fill in the weekdays, we will be laughing. Just need to wipe away the tears of the last couple of years and it's a pretty sunny outlook.