Jennifer and Justin's library-set nuptials at The Bram & Bluma Appel Salon is one of the most romantic, and unique, ways you could ever tie the knot. The elegant ceremony has so many stunning details, from the beautiful bride's grand entrance to the glamorous violet flowers, it's hard to pick a favourite. But thanks to the brilliant photography by Ikonica, you can see every picture perfect moment and decide for yourself.
Vendors Featured in this Article
Held in the grand Atrium on the main floor of the venue, our blushing bride makes her way down the elevator to her ceremony.
With its rich history and unique contemporary setting, the Bram & Bluma Appel Salon served as the ideal location for the couple's dazzling reception. Eye-popping shades of purple permeated throughout, including everything from the tablecloths to the flowers to the desserts. Delicate bouquets of pink and lavender coloured flowers by Stemz, along with glowing white candles and tea lights, added to the romantic and chic ambiance of the night.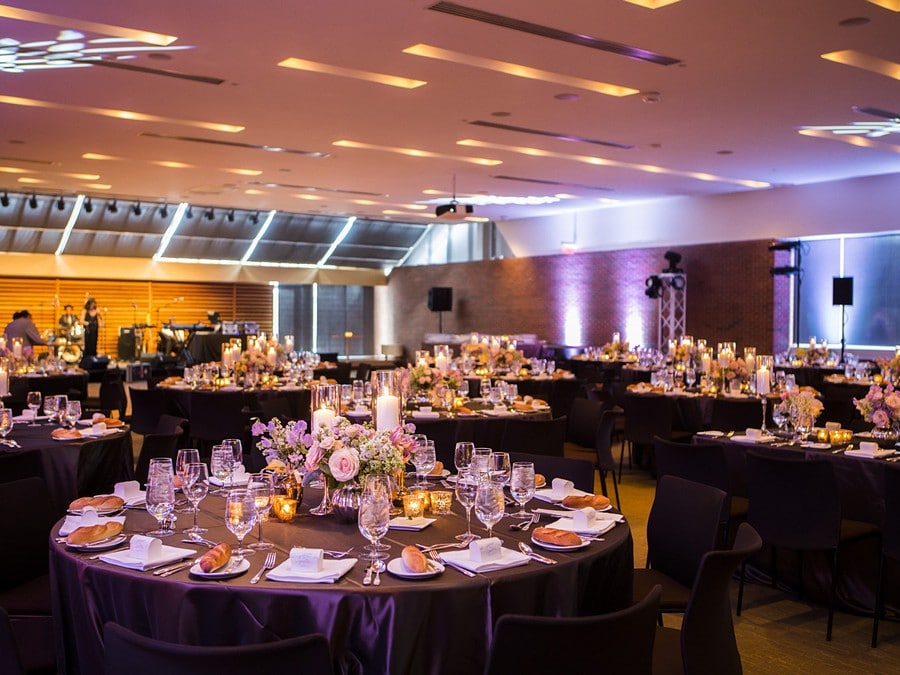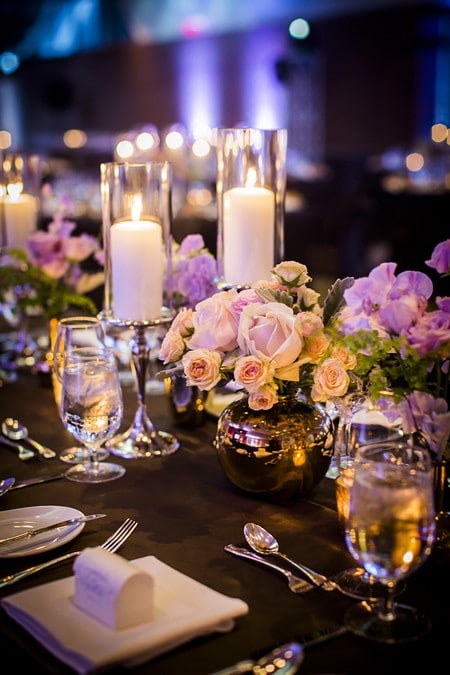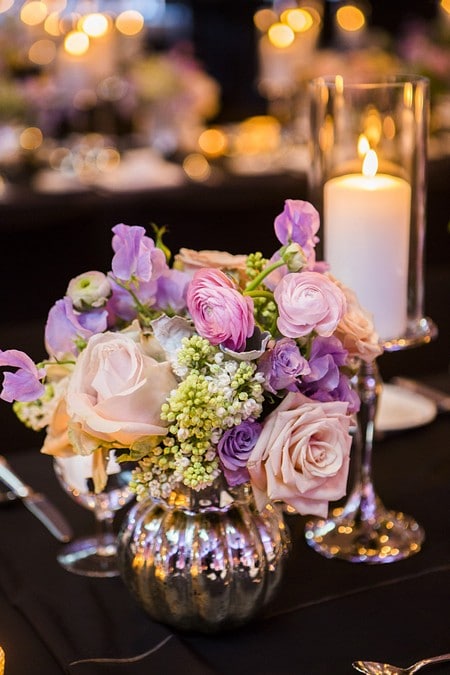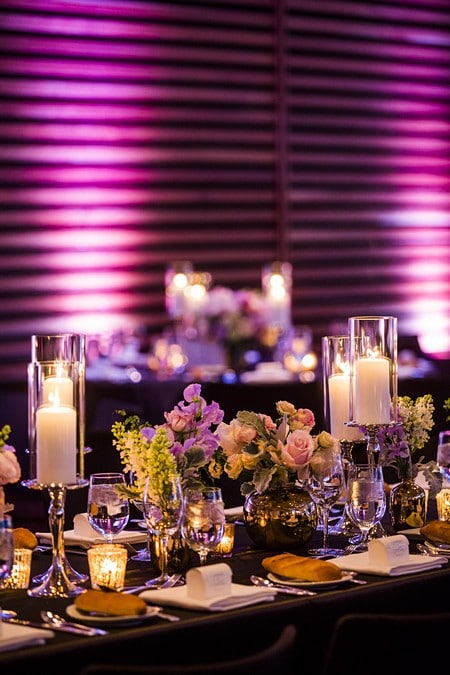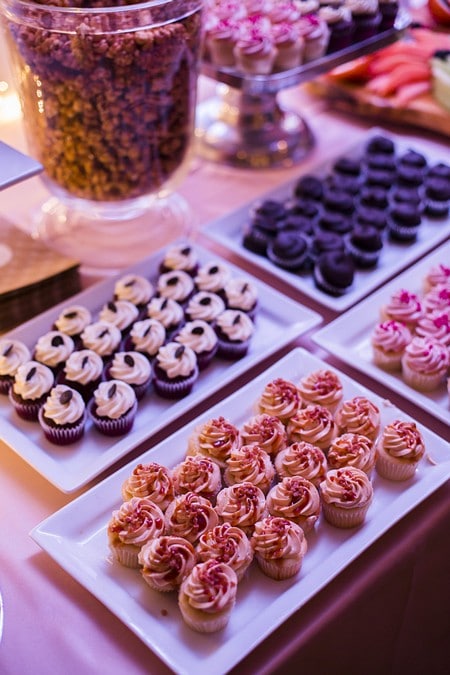 The delicious and colourful sweets table, complete with the whimsical, mauve-hued wedding cake, was provided by Bobbette & Belle in Toronto.