Want to take your team to new heights? Take an afternoon off and leave the comfort of the familiar office environment and go experience something new. Unique challenges will force your team to work together in new ways and help everyone come to a better understanding each other. This, of course, will translate into better productivity and more efficiency in the workplace.  If you're sold on the idea but aren't sure where to start, don't worry – we've scoured the city and found you the top venues for team building in Toronto.
Edgewalk
CN Tower
– 301 Front Street West, Toronto
Image courtesy of The Washington Post
Located high above the city, Edgewalk is Toronto's newest team building experience. Partnering with Eagle's Flight to provide two full day works shops focusing on team and communications, Edgewalk takes team building to new heights (literally and figuratively). The full training days include a workshop on combining the elements of the Edgewalk with activities and situations that arise in the workplace, a discussion of team and communications and of course, the Edgwalk itself. "Teambuilding is about sparking transformations," said Michael Macnaughton, Senior VP of Eagle's Flight. "You want to create that flashpoint where change happens, where people are inspired to do their jobs better, and to lead more effectively. With this exciting new program we want to help teams to take their learning with them and get excited about applying it to their job."
Pricing starts at $8000.
Vendors Featured in this Article
---
Real Escape Game
The Foundery Buildings – 376 Bathurst Street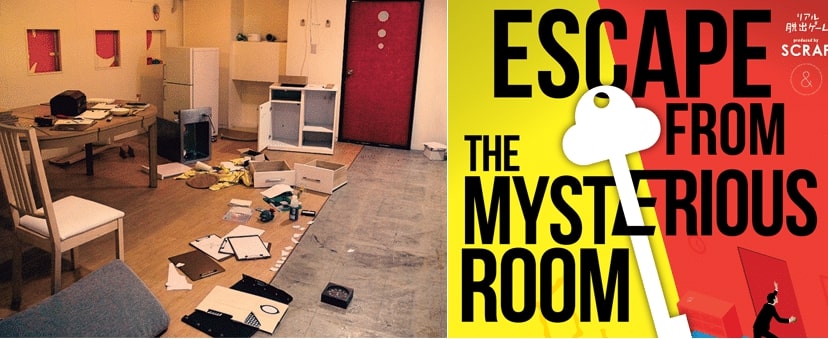 The latest craze sweeping Toronto is the Real Escape Game. 11 people gather in a room and have one hour to solve a series of puzzles to "escape" the rooms. Sounds easy but only 3% of teams complete the challenge! That fact is even more astounding when you find out that over 10 million people have played the game in Japan, China, Taiwan, Singapore, and the United States. The second volume of the game (Escape The Time Travel Lab) will soon hit Toronto and give game fans a chance to test their wits in an all new challenge. Tickets and times will sell out quickly so book early to ensure your team can work together on this unique challenge.
Each game is $28.00 (plus HST) per player and is best played with 8 to 11 people. For private events, you can book a time during regular public play hours (purchase all 11 spaces to ensure your game is private). Private bookings can be accommodated during the daytime on Thursdays or Fridays. Real Escape Game is now booking for November and December so book early to avoid disappointment!
---
True North Climbing
Downsview Park Sports Centre, 75 Carl Hall Rd, Unit 14, Toronto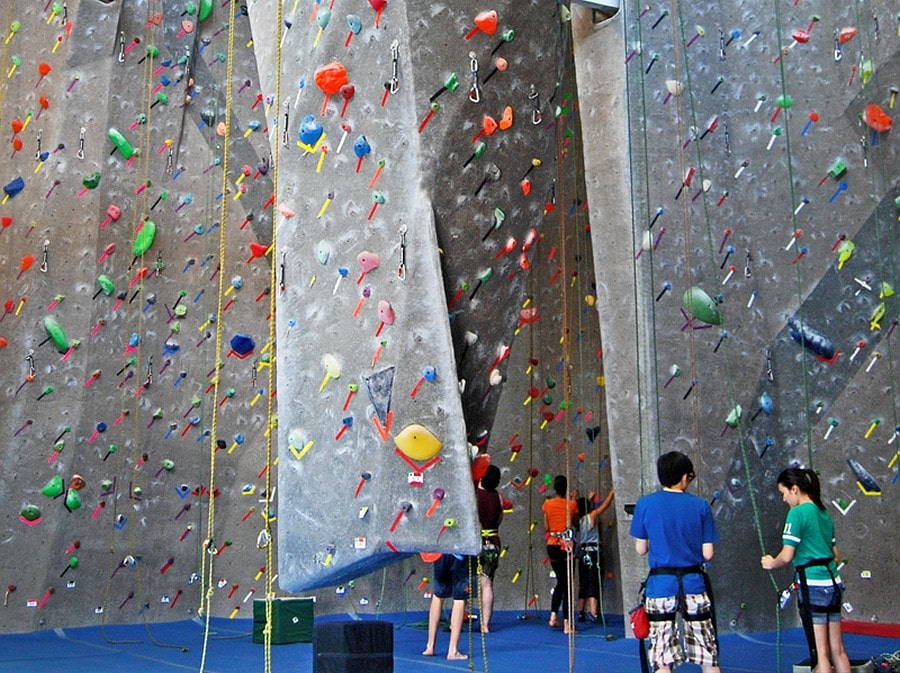 Your team's day at True North Climbing starts with a one hour introductory lesson which teaches participants the basics of climbing including how to harness and how to work with a partner safely. Worried about safety? With a state of the art indoor facility and qualified staff, True North Climbing takes all the steps necessary to offer as safe a facility as possible. A 3 hour session can be booked any day and other accommodations to fit your schedule can be made upon request. They can also tailor a program to suit your company needs.
Corporate programs cost only $35.00 (plus HST) per person.  
---
Le Dolci
1006 Dundas Street West, Toronto 
Have you ever watched a baking challenge show on television and thought about how fun participating would be? Le Dolci bakery is offering you and your team the opportunity to do just that with their Iron Cupcake Challenge. Teams compete three rounds of challenges which test participants' skills in various areas like creativity and architecture. The goal is to unleash your teams creative juices and find their inner 5 year old! Programs can be designed to fit a theme or highlight a particular skill. And the best part? You get to savour the fruits of your labour at the end of the session!
Workshops range from $65 – $80 per person and can be completely customized and priced accordingly.
---
Rinx
65 Orfus Rd., Toronto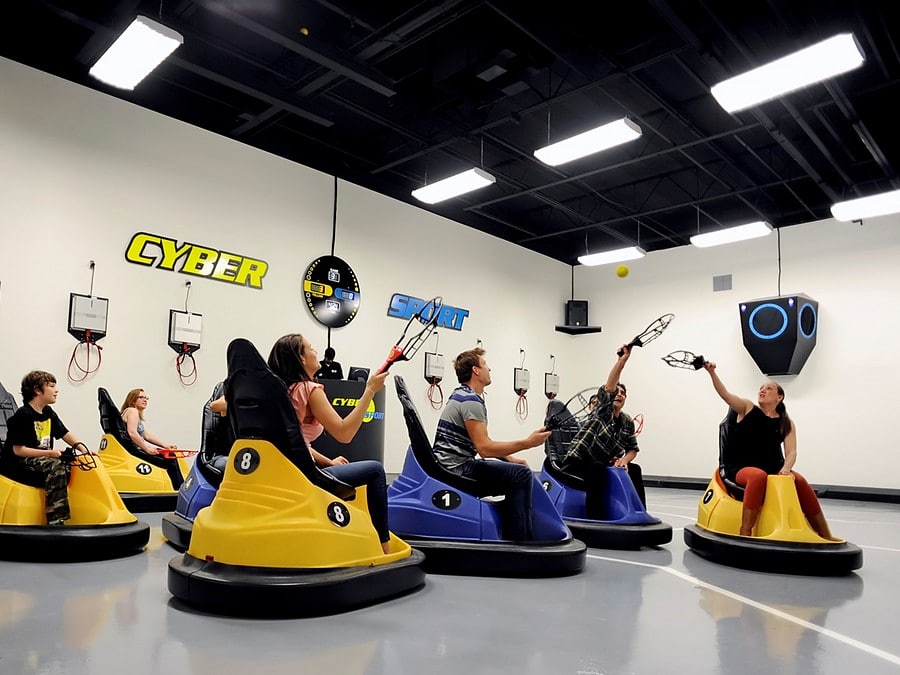 When you host an event at the Rinx, you can choose from bowling, mini golf, laser tag, roller skating, ice skating (yes, they have their own ice rink!) and the Rinx original game "Time Freak". With so many activities under one roof, you may have a hard time deciding what to do! If you're planning an offsite meeting, Rinx has onsite meeting rooms and provide onsite catering. Following the meeting? Get ready to let loose and have a great time. The possibilities are truly endless!
Contact Rinx for further pricing details as costs vary by activity.
---
Grand Prix Kartways
75 Carl Hall Road, Bay 3, Unit #9, Downsview Park, Toronto
Imagine your team members suited up in full race gear, putting their driving skills to the test to come out on top. Grand Prix Kartways offers you 47,000 sq ft of indoor racing space. Your team will be made to feel as though they are driving a real race with full suits and helmets. Post race, your drivers will be given a post race report to measure themselves against the other participants. Worried about emissions? Don't be! All of the carts at Grand Prix Kartways are electric and produce no fumes. From a quick spin to half or full day activities, Grand Prix Kartways can customize a team building event to suit your needs!
Event packages start at $49/per person (10 person minimum). They can accommodate groups of any size from 10-200 people.
---
Xpeerience Group
176 Cherry St, Toronto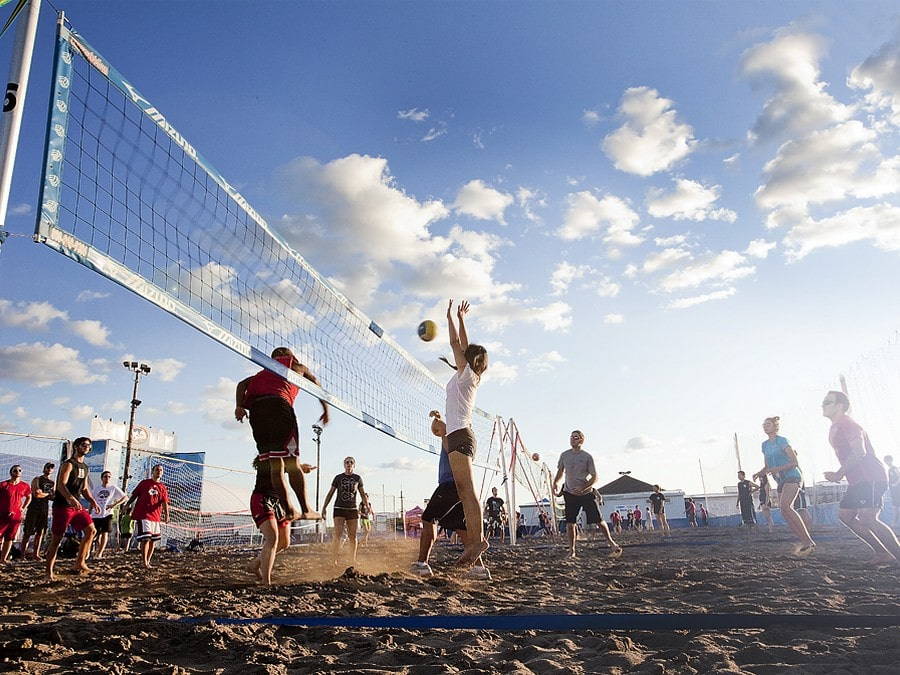 The Xpeerience Group has created a unique venue that includes a 50,000 sq ft dome which is home to some of Toronto's most unique team building activities. For the chefs in the group, try the Iron Chef competition or the Mood Food Feud Class (which includes an information session on how foods affect our brain chemistry, hands on cooking and a team competition to see who knows the most about food). Or how about sending your team on a scavenger hunt through the city? The Wild Goose Chase combines technology (teams are given a tablet that is pre-loaded with challenges) and smarts. The game is played in real time and the tablets display a live leader board and map of each team's location. The Ultimate Xpeerience offers you the choice of up to 6 team building activities that take place both indoors and outdoors and challenge your team physically and mentally.
Cost varies by activity. Contact Xpeerience Group for further details.
---
SPiN Toronto
461 King St. West, Lower Level, Toronto
Ping-pong is no longer just for basements and dorm rooms! SPiN Toronto offers a 12,000 sq foot "ping pong social club" with full bar services and catering. Their team of Ping Pong Ambassadors work to ensure that you and your guests don't have to worry about a thing. From running your tournament to walking around to collect wayward balls, they are there to provide an amazing gaming experience. Ping pong is a game that can be played by all ages and skill levels and is a fun way to have your team challenge each other for the title of ping pong champion!
Table reservations are $60.00 per hour. Contact SPiN to book a party or event. 
---
The Ontario Science Center
770 Don Mills Rd, Toronto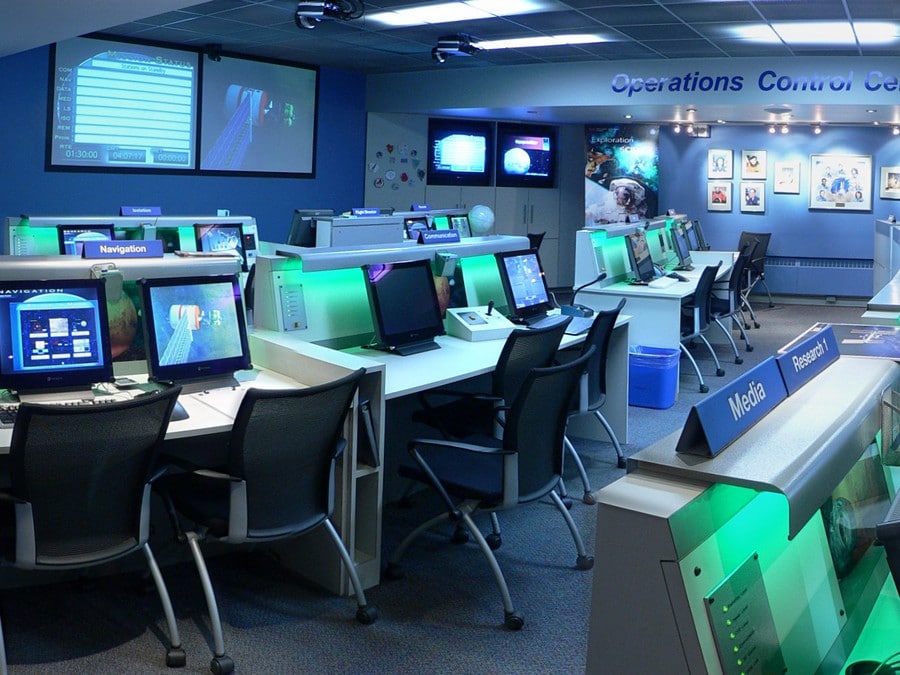 Imagine the skills that are needed to launch a successful moon landing mission – many areas must come together as one to form a cohesive unit. So wouldn't it be cool if you and your team could complete a space mission? Now you can at The Ontario Science Centre! Your team is given a realistic simulation of a lunar landing that brings together teamwork, communications, problem solving and leadership. The 2.5 hour mission takes place at the Challenger Learning Center and has your team face challenges (like how to handle an emergency) that they can relate back to your business. Also available is the Challenge Zone where your team is given a challenge to complete using unexpected materials and expert guidance. Two unique team building activities that you can only find at the Ontario Science Center!
A 2.5 hour Challenger Edutainment session is $2500 and allow from 16-32 participants.